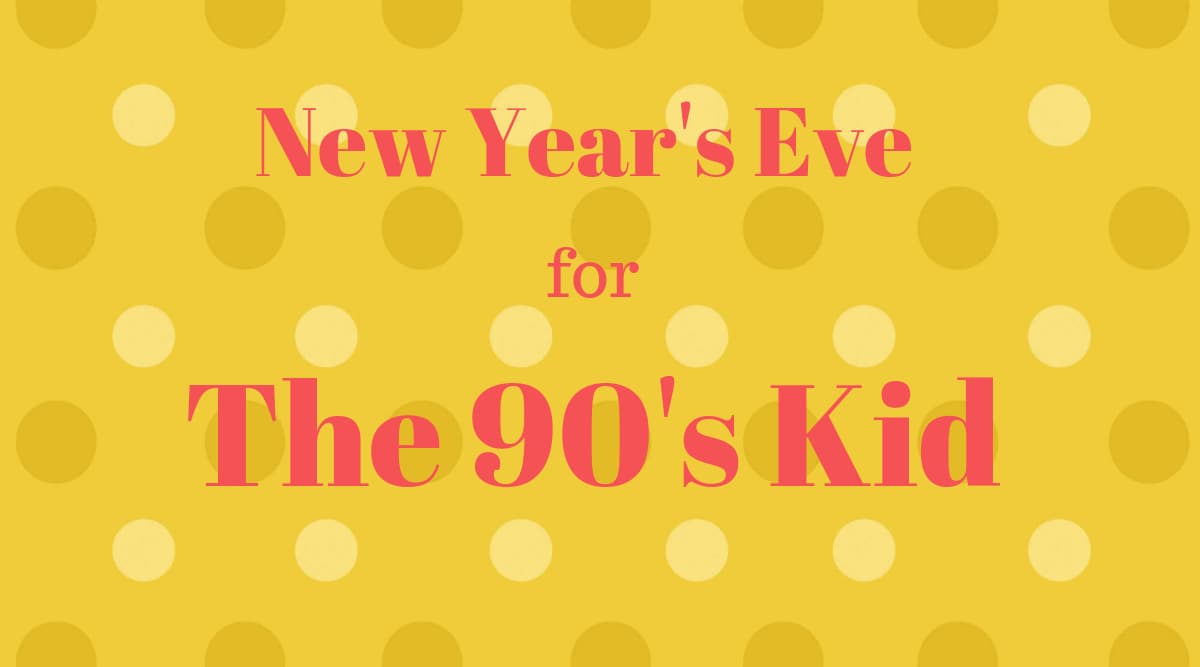 As a kid growing up in a small town like Shillong, New Year's Eve has always been an alien concept. To me, it meant nothing more than snuggling up in a blanket and watching New Year specials on the television. It was only after I moved to Delhi for my higher studies did I understand the concept of clubbing, long drives and drunken house parties. But anyone who grew up in the 90s, will connect to these little celebrations that made New Year's Eve in the 1990s oh-so-hip. Ready for some nostalgia?
1. New Year Specials on Television
Raise your hands if you found your entire family glued to the television on New Year's Eve night, waiting for the Bollywood stars to rock the stage. It was that time when we would mark New Year's celebration with fireworks, but on the television screen. New Year's Eve 2019: How To Party All Night And Still Not Get A Hangover!
2. Party with Colony Gang
Truth be told, house parties were not that uncommon during New Years Eve. While we did not have the liberty to eat out, we saved our pocket money to get pastries and patties for the special get-together with colony friends. And then there was this musical chair competition. How wistful is that?! Lucky Fruits for 2020: Eat These Fruits At The Start Of New Year to Have Luck and Prosperity by Your Side
3. Winter Delicacies with Bonfire
No celebration is complete without delicious food and what better occasion to gorge on the delicacies than New Year? New Year's Eve Dinner was always about some awesome pulav and chicken curry along with some lip-smacking pudding set around that bonfire. And, oh those homemade plum cakes surely need a special mention. We would make sure that we enjoyed our meal together and play Antakshari, come what may!
4. New Year Greeting Card Shopping
Going shopping for greeting cards is another Holiday memory that is engraved in our hearts. Before the time of WhatsApp forwards, it was the time when we got all artsy about making personal greeting cards for our loved ones. Although the internet is a huge blessing, it's kind of sad to see how all that has changed in the millennial era. 10 Reasons Why New Year's Eve Parties Are Overrated Not Even Worth the Hype!
5. Movie Marathon
If there was one time where we would invite all the friends home for a movie, it was during New Year's. From DDLJ to Titanic, we would play movies on a loop on our DVD players, no matter how many times we watched the same movie before. Please don't judge us!
6. New Year's Resolution
New Year's Resolution is the most sincere as a kid, and we pledged to stick it through by the year on the 31st night. We knew that things we do wrong on the first day of the year, we would continue throughout the year.  So we made it a point to hit the sack early and wake up early in the morning, and follow the resolutions word to word on the first day of the year.
A 90's kid witnessed the most significant shift during their growing years. From a substantial technological change to a change in the world of cinema, they have seen it all. We are not saying that all the advancements was a bad thing,  but why not try making a few personalised cards or plan a delicious family dinner this New Year? You will bond with your loved ones while reliving your childhood.