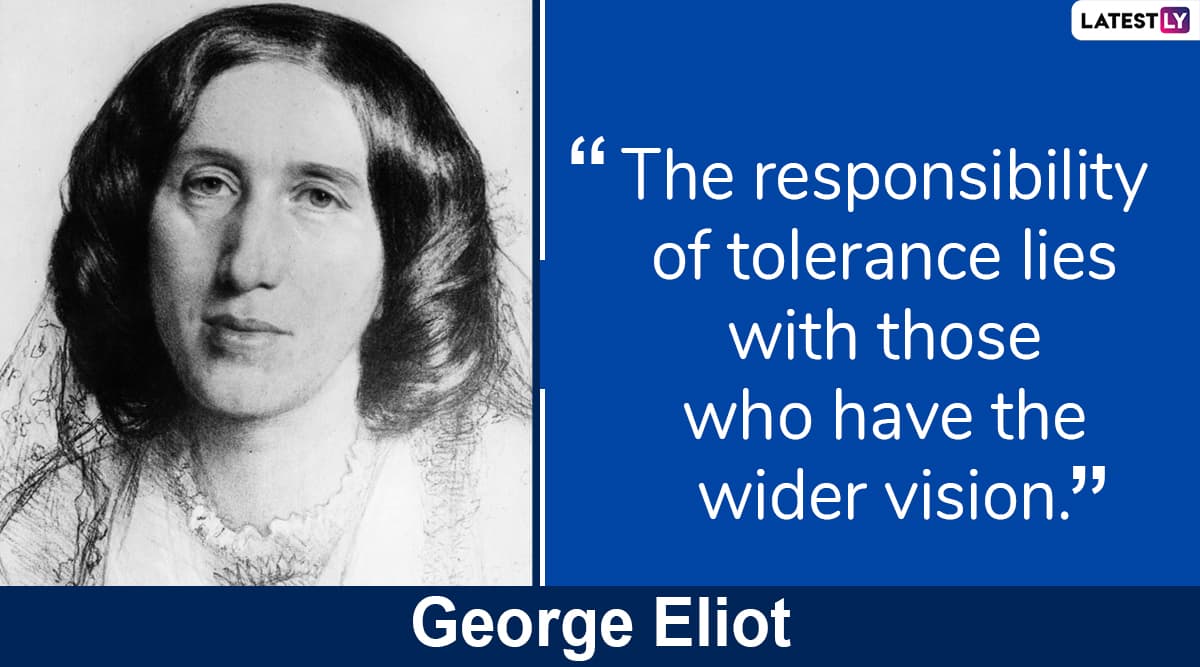 It is the 200th birth anniversary of Mary Ann Evans, who is also popularly known by her pen name George Eliot, on November 22, this year. George Eliot is regarded to be one of the greatest writers of all time. Also known as Mary Anne or Marian, George Eliot was an English poet, novelist, journalist, and translator – one of the most leading writers in the Victorian era. The inspirational figure of the time beautifully penned down words that reflect human emotions. On the special occasion of George Eliot's birth anniversary, here we look at the beautiful and inspirational quotes by the English novelist that will make your day. Collection of Top 10 Quotes by India's Most Beloved Author, Ruskin Bond. 
It was a stereotype in those times for women to publish their work under their own name. Also, another stereotype in the Victorian era was that women writers use to base their writings on light-hearted romance. However, Mary Ann Evans wanted to break away from the stereotypes and hence had a pen name, and her writings were based on other subjects. It is said that another reason she chose to write under her pen name was to keep away from her controversial relationship with the married George Henry Lewes. Toni Morrison Quotes: Soul-Stirring Thoughts on Love, Death and Freedom by the Nobel Prize-Winning Writer. 
Some of the widely acclaimed novels written by George Eliot include Adam Bede, The Mill on the Floss, Silas Marner, Romola, Middlemarch, and Daniel Deronda. A lot of her work was based on realism and psychology, which was set in provincial England mostly. As the notable female author will be observing her 200th birth anniversary today, we at LatestLY bring you some of her most thought-provoking quotes here below.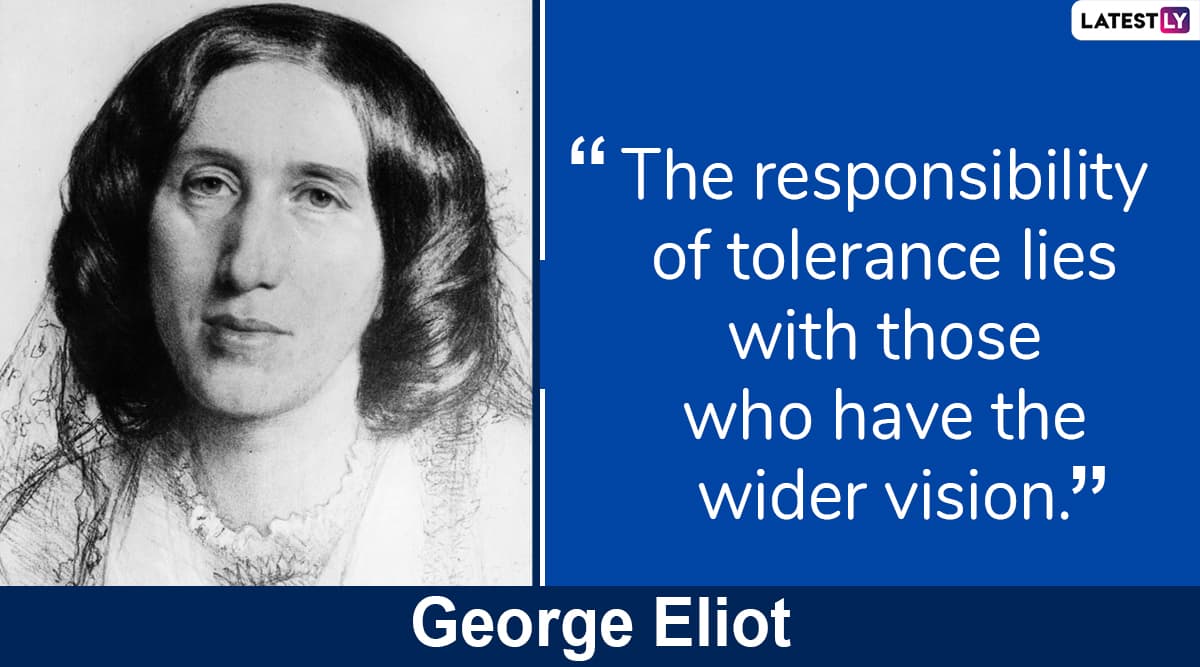 "The responsibility of tolerance lies with those who have the wider vision." George Eliot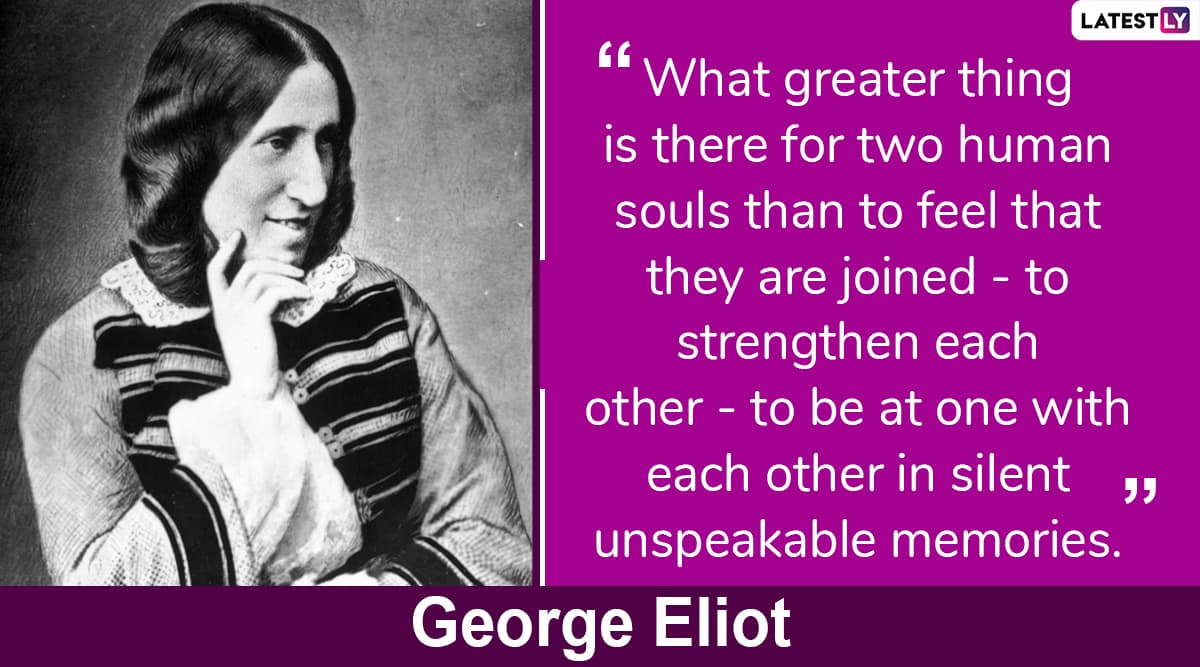 "What greater thing is there for two human souls than to feel that they are joined - to strengthen each other - to be at one with each other in silent unspeakable memories." George Eliot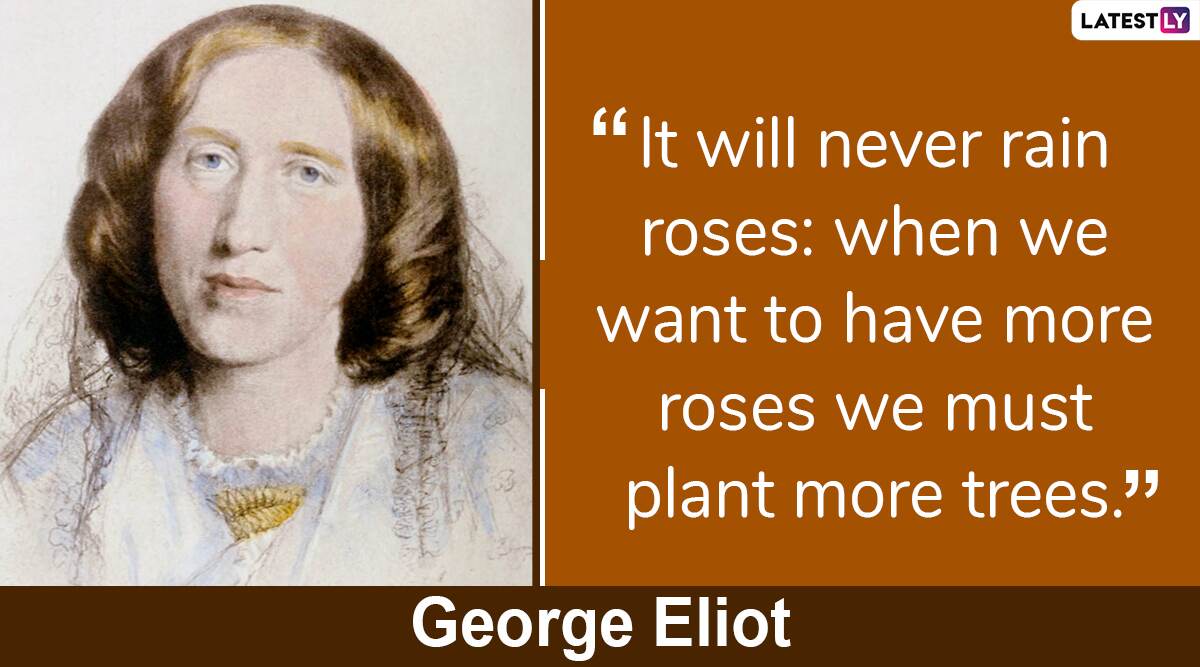 "It will never rain roses: when we want to have more roses we must plant more trees." George Eliot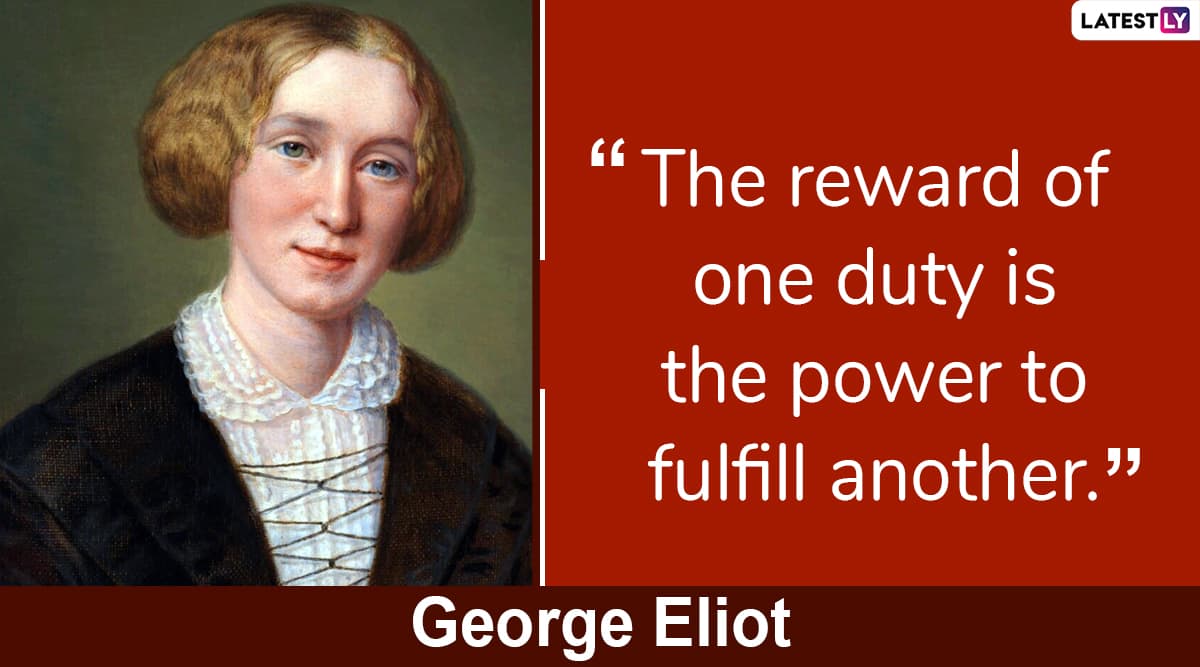 "The reward of one duty is the power to fulfill another." George Eliot
Middlemarch, which George Eliot wrote in 1871-1872, is not only considered to be one of her best novels but one of the greatest novels in the English language. It is a little known fact that George Eliot's work as an editor and critic was applauded by many in the literature fraternity.
Mary Ann Evans alias George Eliot was born on November 22, 1819, in Warwickshire, England in the United Kingdom. Her literary works have been an inspiration for writers who came along in the 19th and 20th century. As George Eliot observes here 200th birth anniversary this year, we wish the decorated author's soul rest in peace.