Nobel Prize-winning author and teacher Toni Morisson breathed her last on August 5, 2019, at the age of 88. Born Chloe Ardelia Wofford, Morrison was one of the most impactful writers who helped shape black identity in the United States of America. Having written novels, children's fiction, plays and non-fiction, Toni Morrison was awarded the Nobel Prize in Literature In 1993. Some of her books The Bluest Eyes, Sula, Beloved and Jazz have depicted the life and travails of an African-American person in America. Toni Morrison's quotes on life, love and death in these books are so profound that they can cut across nationalities, genders and races. Toni Morrison, First African-American to Win Nobel Prize, Dies at 88. 
Morrison was also a guiding force for her community, as she became the first African-American woman to win the Nobel Prize in literature. Her writings were soul-stirring and surreal, intertwining the natural and supernatural with everyday realities. Here are seven of her choicest quotes that speak about life, love and death. Ruskin Bond Birthday Special: Collection of Top 10 Quotes by India's Most Beloved Author.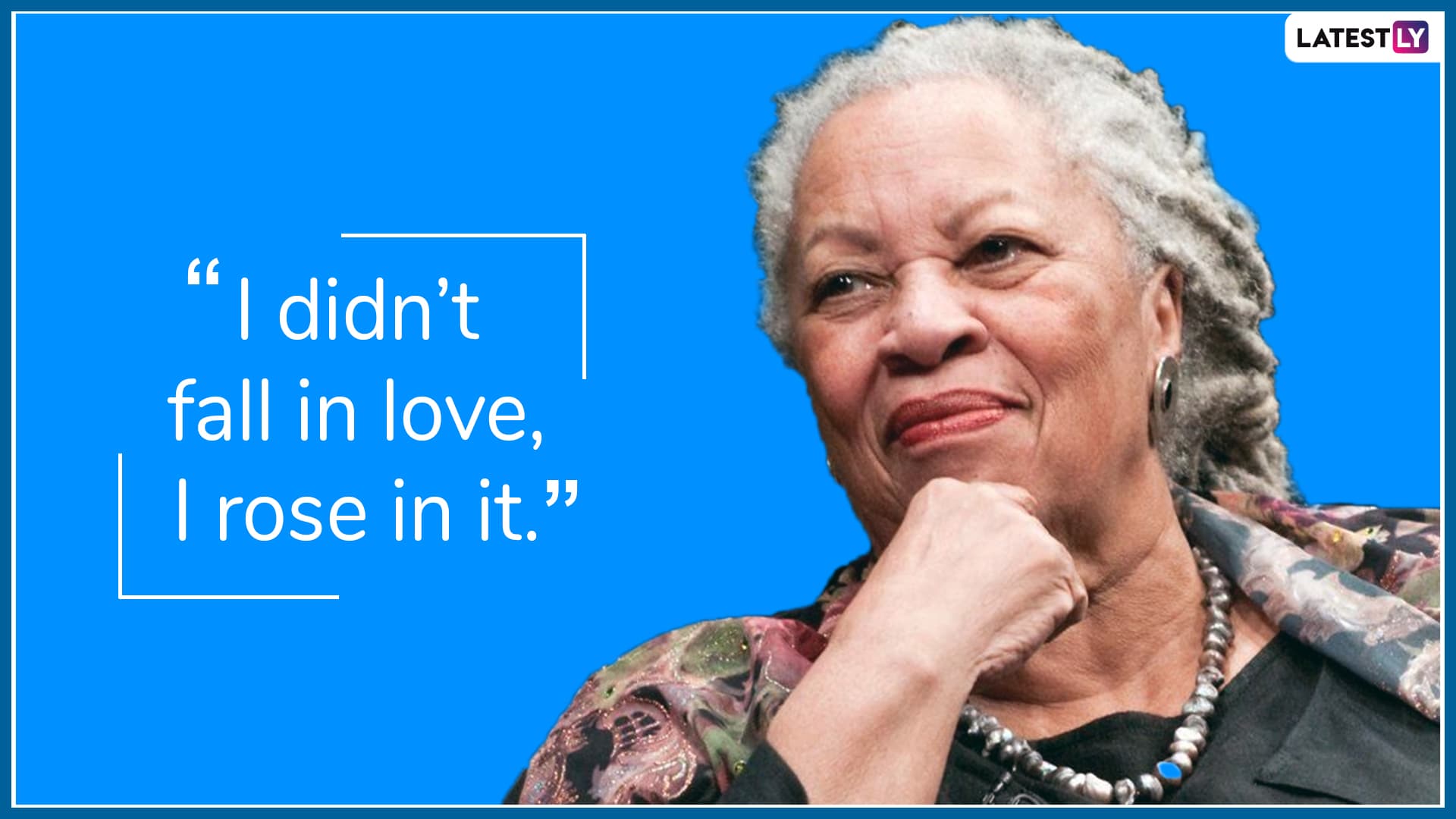 Quote Reads: "I didn't fall in love, I rose in it."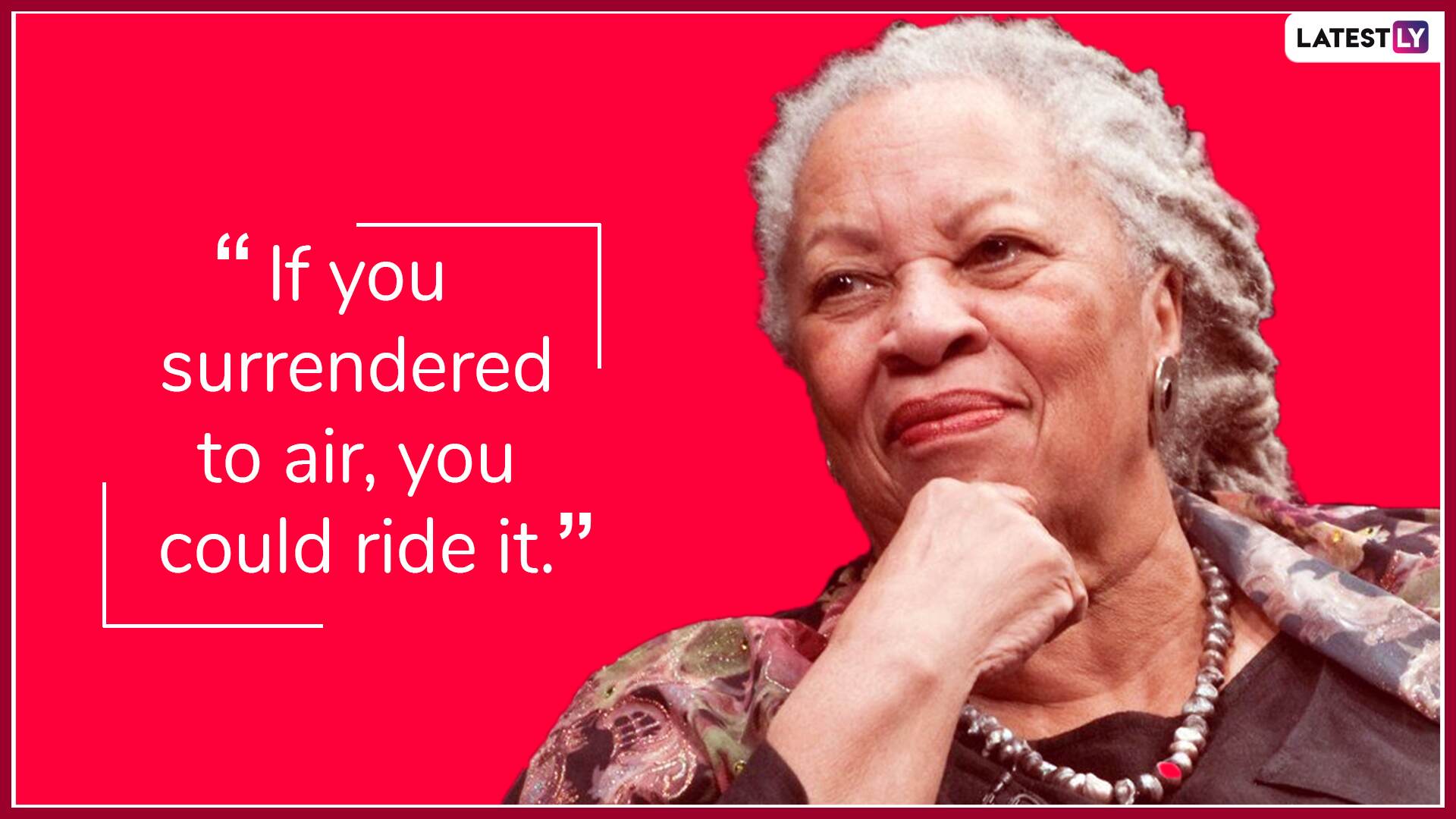 Quote Reads: "If you surrendered to air, you could ride it."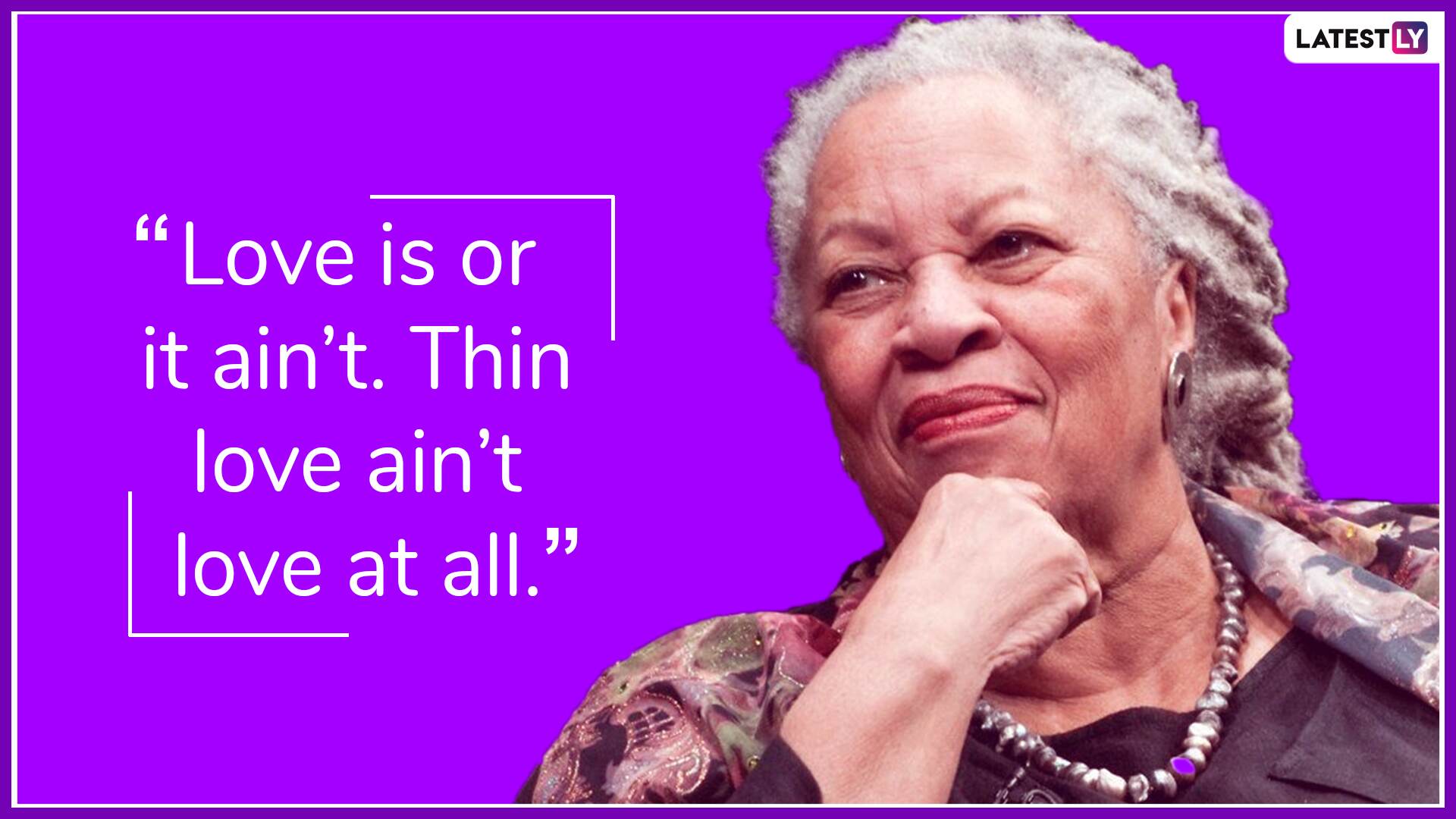 Quote Reads: "Love is or it ain't. Thin love ain't love at all."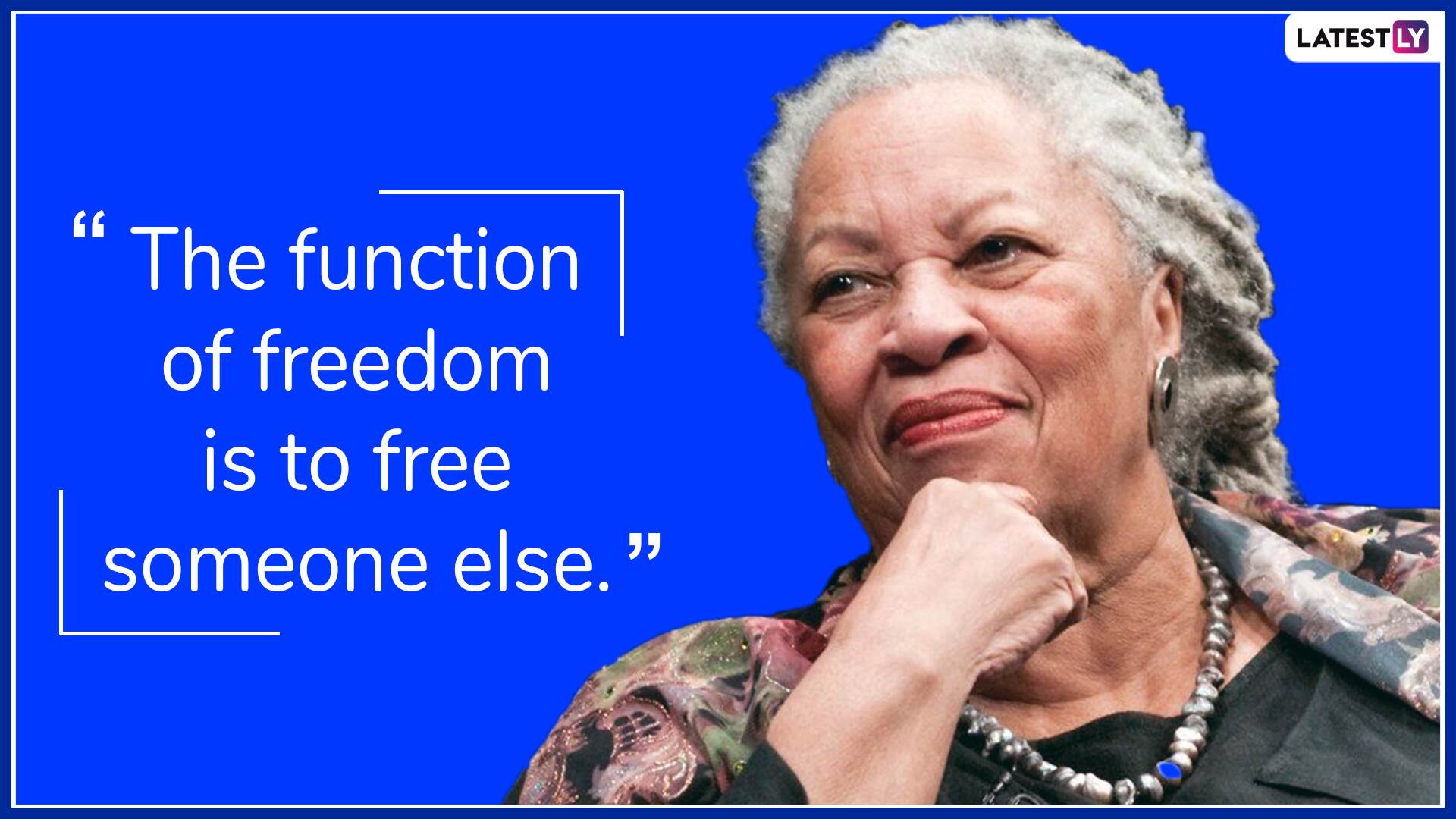 Quote Reads: "The function of freedom is to free someone else."
Quote reads: "Love is never any better than the lover."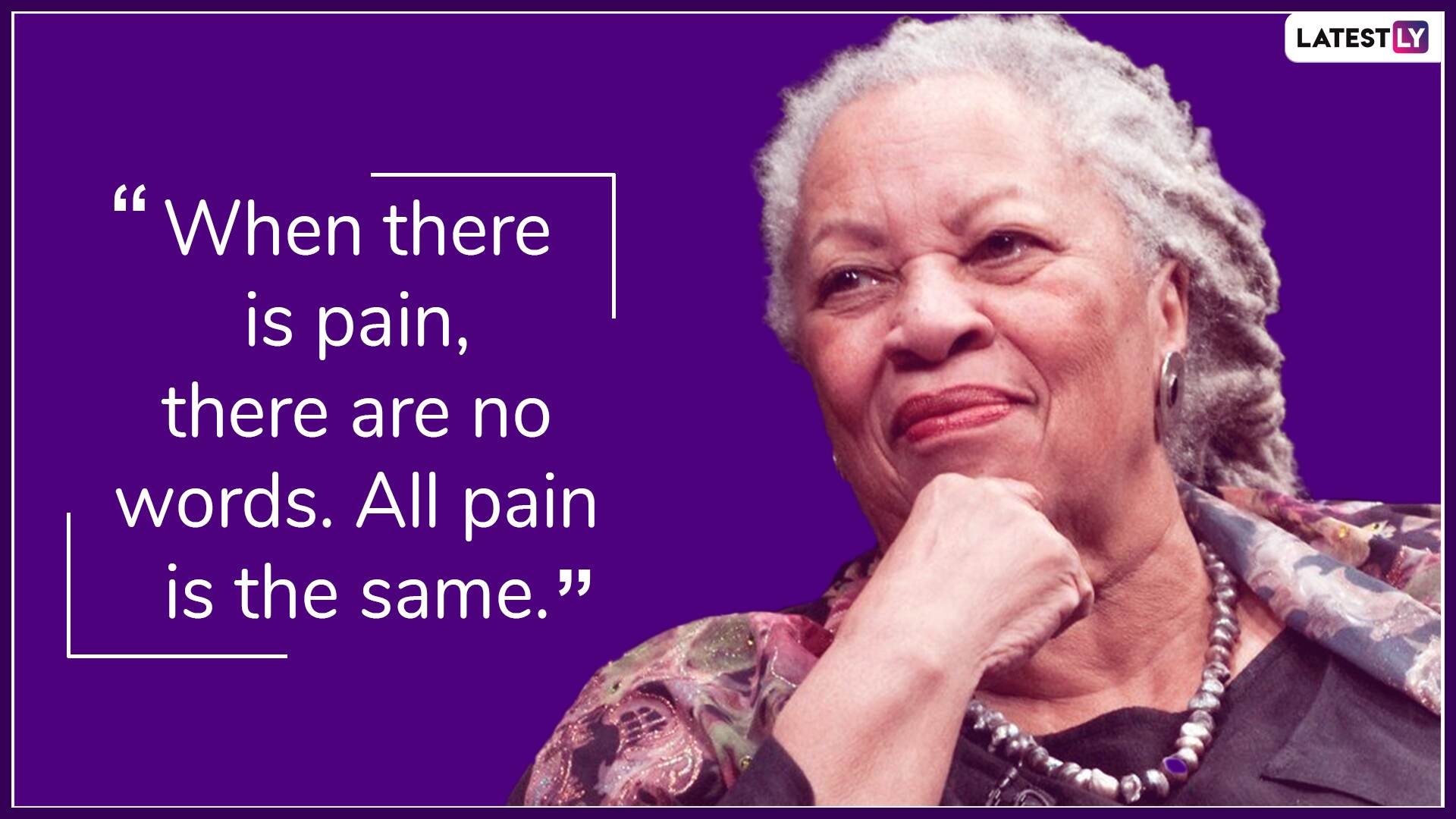 Quote reads: "When there is pain, there are no words. All pain is the same."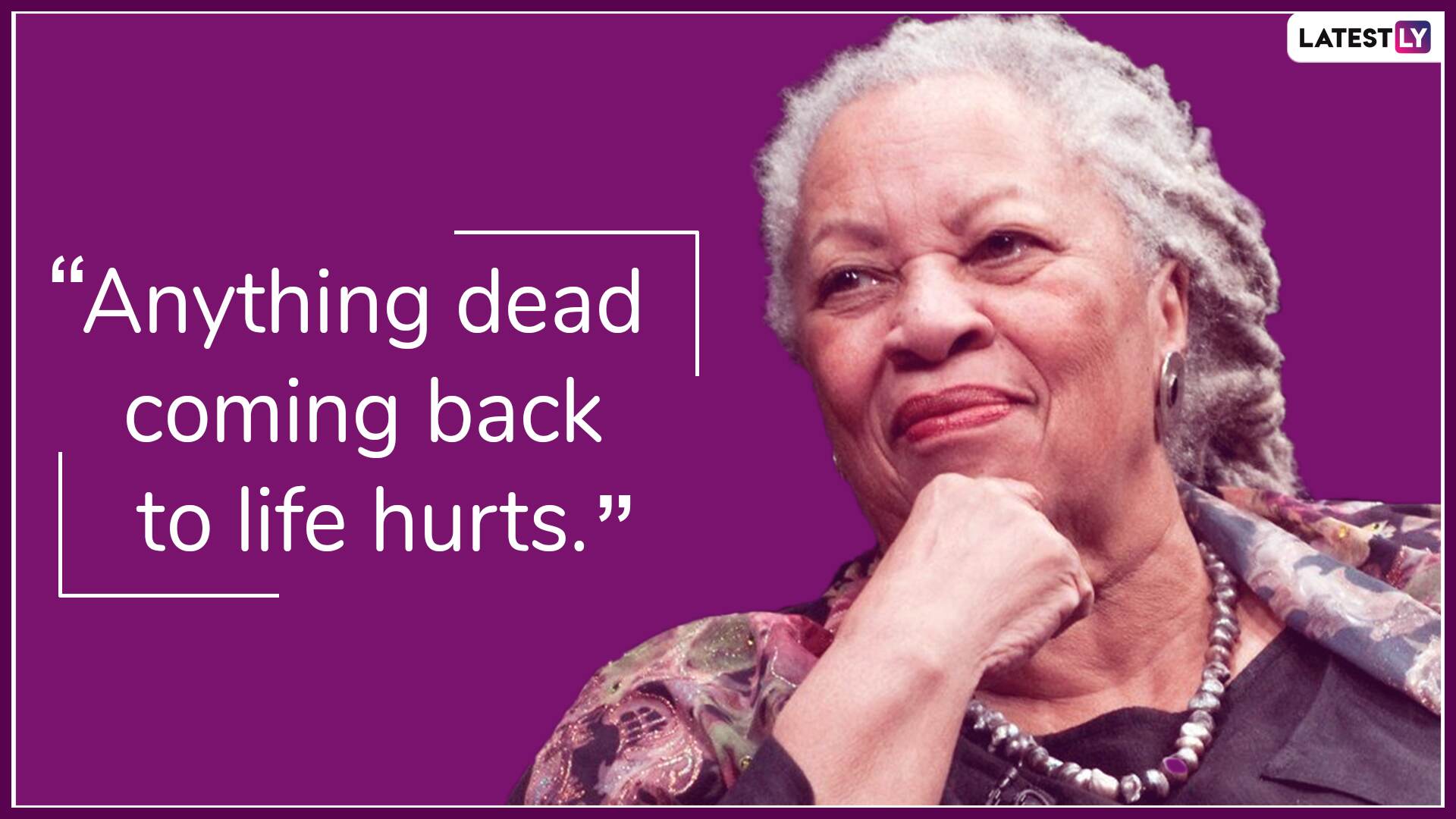 Quote reads: "Anything dead coming back to life hurts."
Toni Morrison's death leaves a rather large void in African-American literature. For someone who has contributed so much to the black zeitgeist, it's perhaps difficult to think of anyone else who would have the same impact. Her death will not take away from the fact that Morrison is one of the greatest English writers of the 20th and 21st centuries.