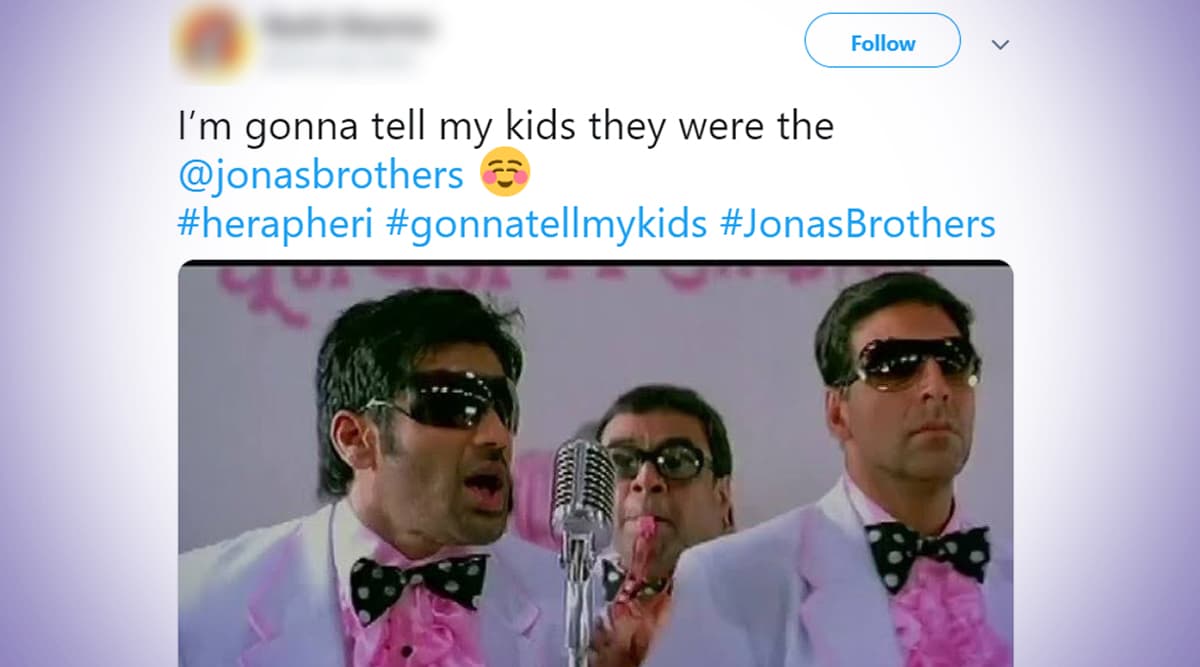 We all love scrolling through funny memes on social media. Sharing memes have become the new form of communication among many today and we love it when there are new meme formats coming up. The latest one is "Gonna tell my kids," wherein you recreate iconic characters, scenes, funny viral things from the past with a new idea if you had to introduce them to your children in future. Initially emerged in the west, the meme has reached the Desi meme-makers, and the jokes with an Indian twist are here too. So funny memes and jokes are trending online and #gonnatellmykids has become the popular hashtag today. 'You're Gonna Tell Your Kids' Memes Take Over the Internet! Netizens Recreate History Hilariously and We Can't Stop Laughing Either.
These memes are, in a way recounting the greatest of people, characters, people who went viral, historical figures and many more. The idea is how you'd tag the person or the event in a way mocking it. Any meme is supposed to be a funny take and these are no different. Indian netizens have joined in the fun and the results are hilarious. Check some of the #gonnatellmykids memes with a Desi twist. Funny Memes and Jokes Trending on Amrish Puri's Old Picture From Koyla Would Make The Late Actor Say 'Mogambo Khush Hua'.
The 3 Musketeers 
#gonnatellmykids that they were the 3 musketeers. pic.twitter.com/7Tl4bahFYS

— Parth Dave (@ParthDa13786060) November 21, 2019
Remember His Theories?
Gonna tell my kids this was modern era scientist! #gonnatellmykids pic.twitter.com/qcfZ73x2Vi

— Gnanashekar (@Gnanashekar) November 21, 2019
Desi Marle or Marley?
One Love for Biswa!#gonnatellmykids pic.twitter.com/KbB6dr1Fs8

— YouTube India (@YouTubeIndia) November 21, 2019
We Had Out SuperMen
#gonnatellmykids that he was the real #TonyStark and #SuperMan 😂🤪 pic.twitter.com/WmrUzpiPRE

— Sumit Kumar🎭 (@MeSumitKumarr) November 21, 2019
HAHAHA
I'm gonna tell my kids they were the @jonasbrothers ☺️ #herapheri #gonnatellmykids #JonasBrothers pic.twitter.com/s4JyNgxIlL

— Rashi Sharma (@sharmaji_kbeti) November 21, 2019
Why Did Not We See This Before?
#gonnatellmykids Nokia took their logo idea from here pic.twitter.com/BpCleNXgwT

— Memes ki ankh (@hashtag_Pritify) November 21, 2019
Oh God! Who Can Relate?
Gonna tell my kids..She is Ravenna Tondon pic.twitter.com/CeFKvTEA6N

— Rishabh Sharma (@MhngaBatMan) November 20, 2019
Desi Sherlock
Gonna tell my kids that this was Sherlock.#cid#gonnatellmykids pic.twitter.com/Qcc6i0P6Ik

— Mohan Achar (@_suyodhanaa_) November 20, 2019
Hahhaha
Gonna tell my kids he is deadpool#gonnatellmykids pic.twitter.com/OjtHnz2Jz7

— Gautam Jha (@igautamjha) November 20, 2019
Aren't the results hilarious? The memes are just getting started and we are sure this trend will continue unless there is some new meme material. Be it movie characters, real-life actors, or funny moments all of them are getting funny introductions when it comes to 'telling your kids'