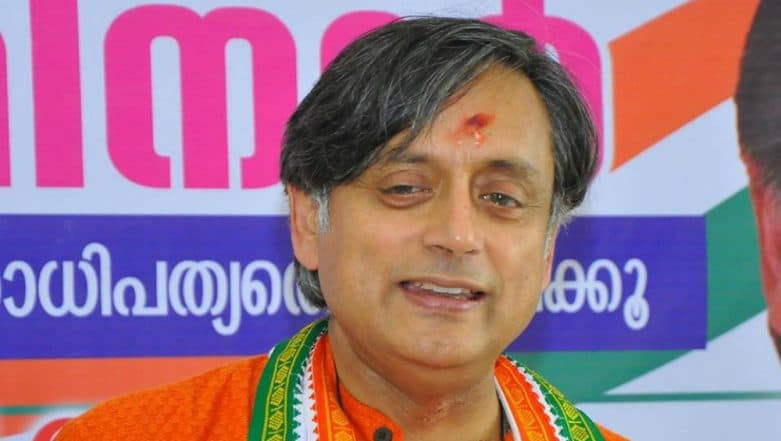 The eloquent orator, Shashi Tharoor will celebrate his birthday on March 9. Born in the year 1956, Tharoor is an Indian politician who is currently serving as the member of Parliament, Lok Sabha from Thiruvananthapuram, Kerala since 2009. The powerful and polished speaker turns 62 on March 9. It will not be wrong saying that Tharoor is a pioneer in using social media as an instrument of political interaction. Currently, he is one of India's most followed politician on Twitter. Apart from being a recognized speaker, Shashi Tharoor is also an author of several books. Considered an intellectual for his contribution in public discourse and literature, his tweets have often left the country in awe of his strong command over the English language. Time and again, Mr. Tharoor has surprised everyone with his posts on social media that made all of us flip the pages of a Thesaurus.
Whatever, your political stance may be, you cannot overlook but be astonished by this man's expression skills. Shashi Tharoor has a great ability to weave words together and not everyone can understand his word bombs. Honestly, we could not find a better way to celebrate Tharoor's birthday and that is why we have listed five of his post that went off our mind but Twitterati made it fun to understand them.
The word 'farrago' went viral making it a trending search on Google. Remember this one?
Exasperating farrago of distortions, misrepresentations&outright lies being broadcast by an unprincipled showman masquerading as a journalst

— Shashi Tharoor (@ShashiTharoor) May 8, 2017
Maybe this one is Tharoor's favourite because he pinned it.
Lessons for living: Make a difference. Teach. Love. Write books. Help the needy. Donate your organs.(Timeless wisdom) pic.twitter.com/hIWW2ExbsE

— Shashi Tharoor (@ShashiTharoor) September 19, 2015
You cannot ignore him!
Ache din is here! @INCIndia pic.twitter.com/br6UqppN4J

— Shashi Tharoor (@ShashiTharoor) July 8, 2017
He has his own unique way to play with words.
The pains of singing paeans: my column in @TheWeekLive on why one should avoid flattery https://t.co/T6kbpVRH1n

— Shashi Tharoor (@ShashiTharoor) July 24, 2017
A sarcastic dig at the Chief Minister of Bihar, Nitish Kumar.
Word of the day!

Definition of *snollygoster*

US dialect: a shrewd, unprincipled politician

First Known Use: 1845

Most recent use: 26/7/17

— Shashi Tharoor (@ShashiTharoor) July 27, 2017
These were just a few out of many of Tharoor's exceptional choice of words that made all of us look for a thesaurus. Not all individuals on social media could understand but for sure learned some new words, thanks to Shashi Tharoor. A politician, an outstanding speaker and a mind-blowing writer, we wish Shashi Tharoor a very Happy Birthday.