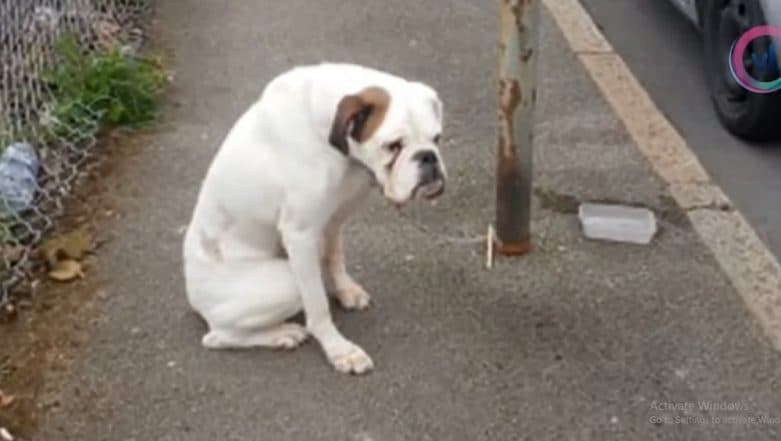 In a heartbreaking incident, photos of a show 'sad and scared' boxer dog is going viral on the internet. The boxer dog has been left shackled to a lamppost at the roadside after its cruel owner abandoned him. Graham Dobson, 43, found the lonely boxer chained up on the streets of Hull, as per reports by Daily Mail. The heart-wrenching photos of the sad dog are going viral on the internet and people are dissing the owner of the dog who left the pet animal shackled and abandoned.  Dobson found the boxer dog while he was on his way home and was really upset by the condition he found the dog in. Dobson said: "It was heartbreaking to see he had been left and how upset he was." He said that the pup looked "sad and scared." Abandoned 'Snoop' Dog Finds a New Home! After Battling Separation Anxiety & Help Offered By Snoop Dogg, Canine Is in Love With His Owner (Watch Video.)
Take a look at this video of the dog abandoned:
The dog has now has found a temporary home where he has been taken by the authorities. But the animal's pictures looking sad with his head hung is going viral. The heart-breaking images show how sad he looked in the streets of Hull. The dog has now been kept under the care of Nottinghamshire and Yorkshire Boxer Rescue. He is now named him Max and is looking for a permanent home.