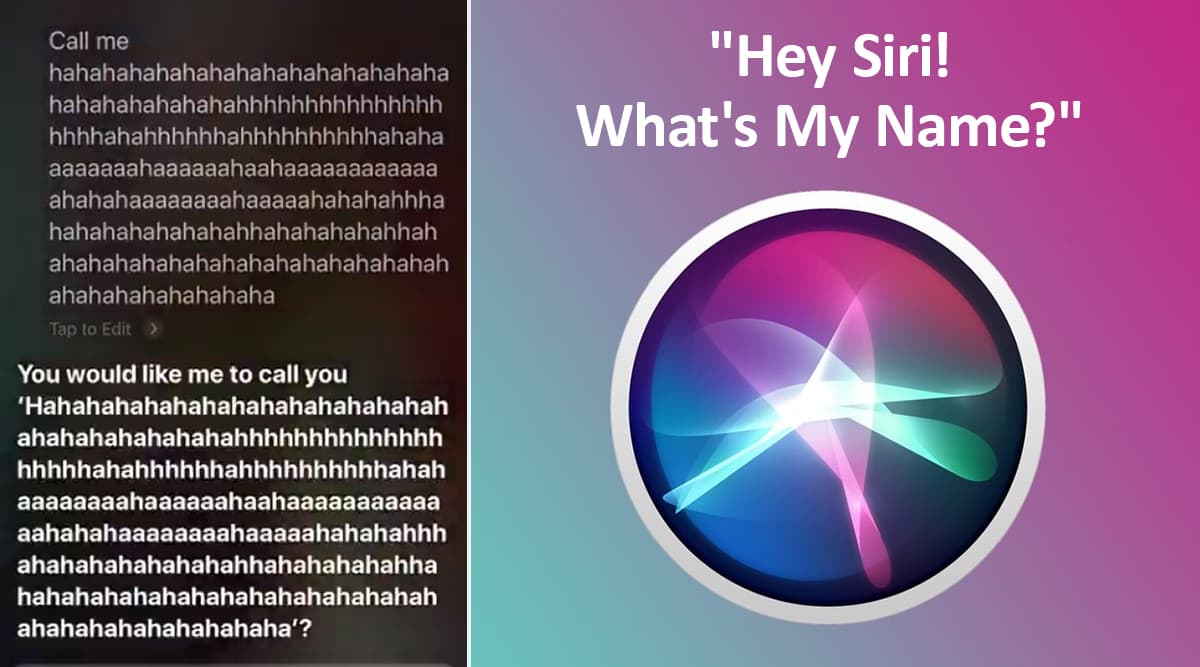 There are two kinds of people in the world—those who use Siri and those who don't, but the former one sure have thrill time with the virtual assistant. Although Siri is obviously not human, she still does a great job of offering some advice and attitude when presented with questions and commands by users of iOS devices. We have heard some hilarious queries that users have often asked in the past that led to various memes, but did you ask the digital assistant what your name is? A section of Twitter did, and the responses are hilarious. "Hey Siri, What's My Name?" is the latest fad going on social media and iPhone users cannot stop laughing at what Siri says in response. Apple Users Shouldn't Wear Denim & Keep Wallets? New Apple Card Cleaning Instructions Inspires Hilarious Memes & Jokes. 
Operating the Apple robot is simple! All you need to do is press down and hold on the round menu button briefly and ask your question. If Siri does not whirl into action right at the moment, user her name before your query. But the latest craze involves a slight twist. So, for the newest fad, you will have to type "Call me," and then some texts more that will lead to hilarious results as iOS's assistant pronounces the texts. However, a British iPhone user found out that his Siri was slightly different from the rest. The tweets have surfaced on Twitter with people sharing the virtual assistant's answer to the question. What is Definition of Mother? Apple Siri Responds With Weirdest and Sickest Answer When Asked. 
Hey Siri, What's My Name?
i have been laughing at this since yesterday. please turn your volume up 😂 pic.twitter.com/SlTduFF2ff

— R a y n e l l e B . (@raybelline) December 5, 2019
Turn Your Volume Up!
— carlojosonn (@carlojosonn) December 5, 2019
This is How Siri Would Love to Call You:
— ⚰️ (@meg_coffin) December 6, 2019
British Siri:
Sounds like my British Siri is beatboxing pic.twitter.com/c9lHzZv52t

— tracey and 108 others (@tracey_km) December 6, 2019
Everyone on Twitter:
— That's why ion eat white crackers bitch (@theestallionmd) December 7, 2019
While we definitely recommend actually asking Siri this question for the full effect, not everyone has a Siri-equipped device at hand. Hence, the above responses shared on Twitter will serve the purpose of having some fun. And those who have access to Siri on an Apple device, you must try out asking, "Hey Siri, What's My Name?" but typing the text of what you would like her to call you.