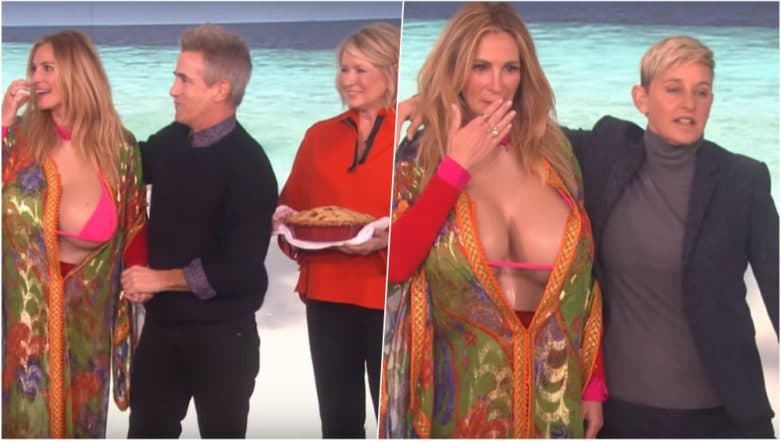 The Pretty Woman star Julia Roberts recently joined Instagram in July and in a bid to increase her followers on photo-sharing social network, she dressed up like a Kardashian. The 51-year-old actress recently appeared on a popular chat show, The Ellen DeGeneres Show. Julia has 3 million followers and Ellen has over 60 million followers on Instagram. To boost Julia's followers on Instagram Ellen offered her help and gave her a few pointers on how to do so. The host had a makeover plan for Roberts by dressing her up like a Kardashian. Homecoming: 5 Clues Hidden in the Teaser of Julia Roberts' Amazon Prime Series That You Might Have Missed - Watch Video.
Ellen brought out a fake breast with a barely-there wrap in front of a tropical backdrop. Visibly embarrassed, Roberts asked Ellen, "Do I have to post a nude?" and Ellen immediately responded, "Ultimately, yes.". As Roberts struggled with her new look, she jokingly said, "I have the strange feeling that I'm losing followers as I stand here." Ellen then made Roberts pose in front of cameras showing off her new assets.
Watch Video of Ellen's Kardashian Makeover for Julia Roberts
Julia Roberts Posing with a Pie Brought By Martha Stewart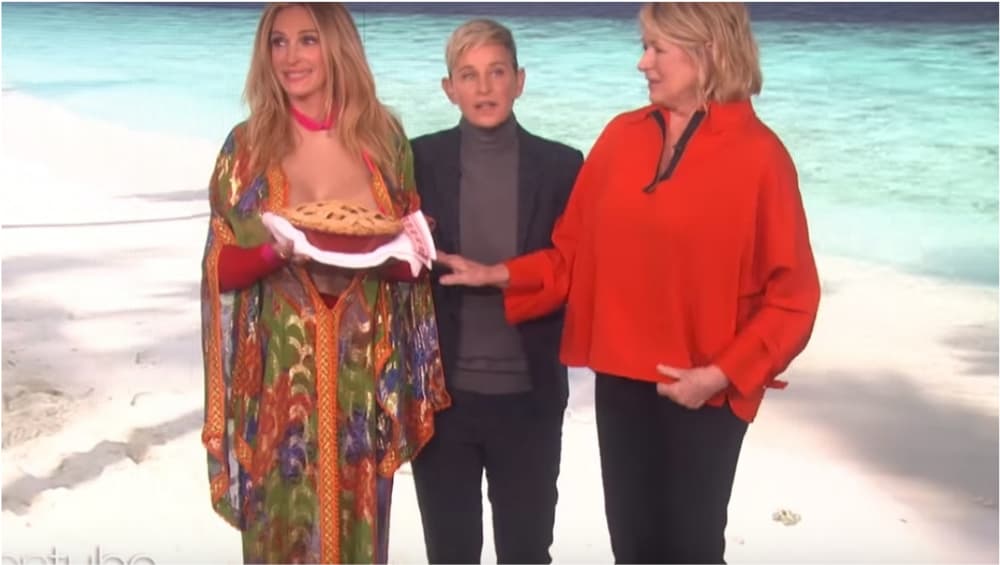 As reported in Huffington Post, the host then took things to a next level as she called out Martha Stewart carrying a pie as food also boosts Instagram followers and her Homecoming and My Best Friend's Wedding co-star Dermot Mulroney. Julia was highly embarrassed as she tried to cover her fake chest.