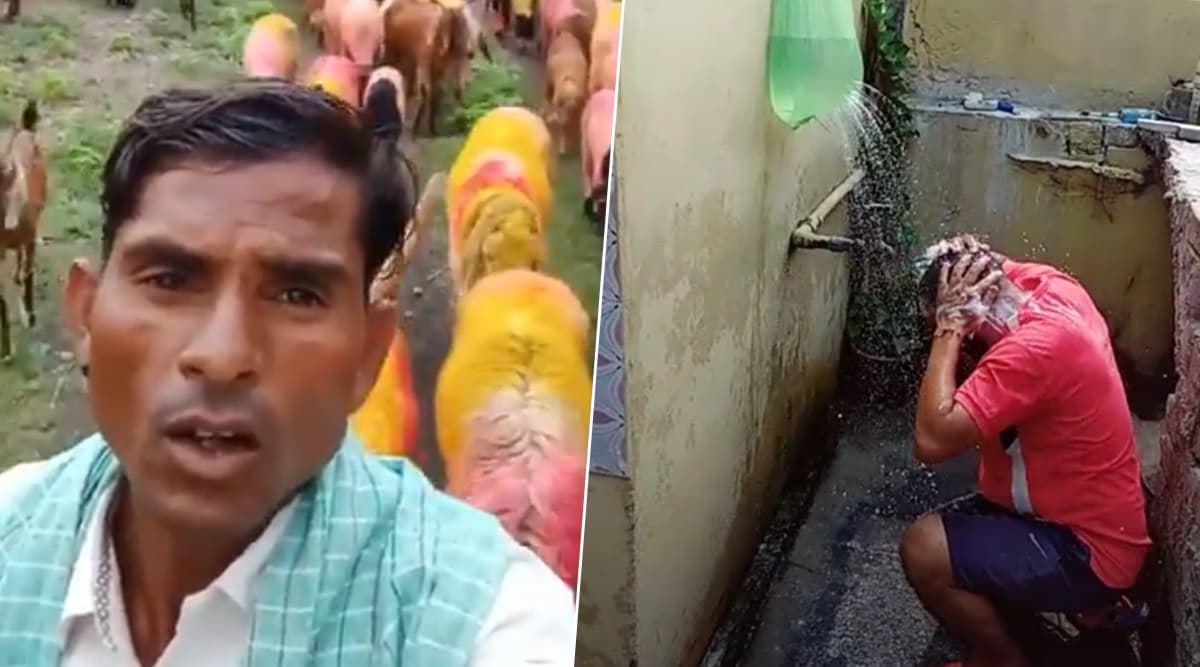 When everyone owns a smartphone, it is easier to access social media. And while Facebook may have become boring, now is the trend of TikTok. The short video-making application has become a new form of quick entertainment which has reached the interiors of India too. These TikTok videos are barely a few seconds but the views can make a video go viral. And while most users and viewers would find these videos cringeworthy, there are some really good, subtly funny TikTok videos emerging from Indian villages, that will leave a smile on your face. OMG OMG Girl Nithya and Fun Bucket Bharghav Are a TikTok Pair With 4 Million Followers and People Love Watching Their Funny Videos!
From Musical.ly application evolving into TikTok, in India at least there are 120 million monthly active users! The huge number speaks for the reach of the audience and so many people trying out to show their talent in bare minimum seconds. The biggest of influencers are using the app for sponsorship, but those who get nothing are using the app so well for plain simple entertainment. Indian villager TikTok videos are funny but not stupid or cringeworthy (at least not all). These simple fun videos are a reminder of how the application should be used for basic entertainment. Tik Tok Ban Can't Stop These 10 Hilariously So-Bad-They're-GOOD Videos! Watch Them Here.
Watch a Farmer's TikTok Video With His Cattle: 
😍😍😍 pic.twitter.com/df0pMMboHb

— Pratyasha Rath (@pratyasharath) October 1, 2019
Funny Indian TikTok Video 
Not everyone can afford a shower right? But who wouldn't love taking a bath under one? The above video is funny and it is simple too.
Finding a Snake TikTok Video
Wait for it. pic.twitter.com/IzcUIF0wR1

— SeanKentComedy (@seankent) October 12, 2019
The above video is going crazy viral on different social media platforms other than just TikTok. Again, it is simple, not something you'd expect (or maybe you did, if you've watched TikTok enough) but it is funny.
Watch Another Funny Man Snoring Video:
How many times have you encountered snoring by a family member and it has got annoying? Pretty common if you've been staying in joint families. The above video just adds a little fun to it.
Funny TikTok Video With Cow:
In a country that's anyway obsessed with fair skin, the above TikTok video is just another depiction of the same. But its funny right?
These are just some of the videos from some of our rural population and they are so funny. Maybe the other TikTok users, who are more obsessed with Bollywood song, dance and dialogues could pick a few tips from how the video-making app could be used for subtle entertainment than cringeworthy trolling.