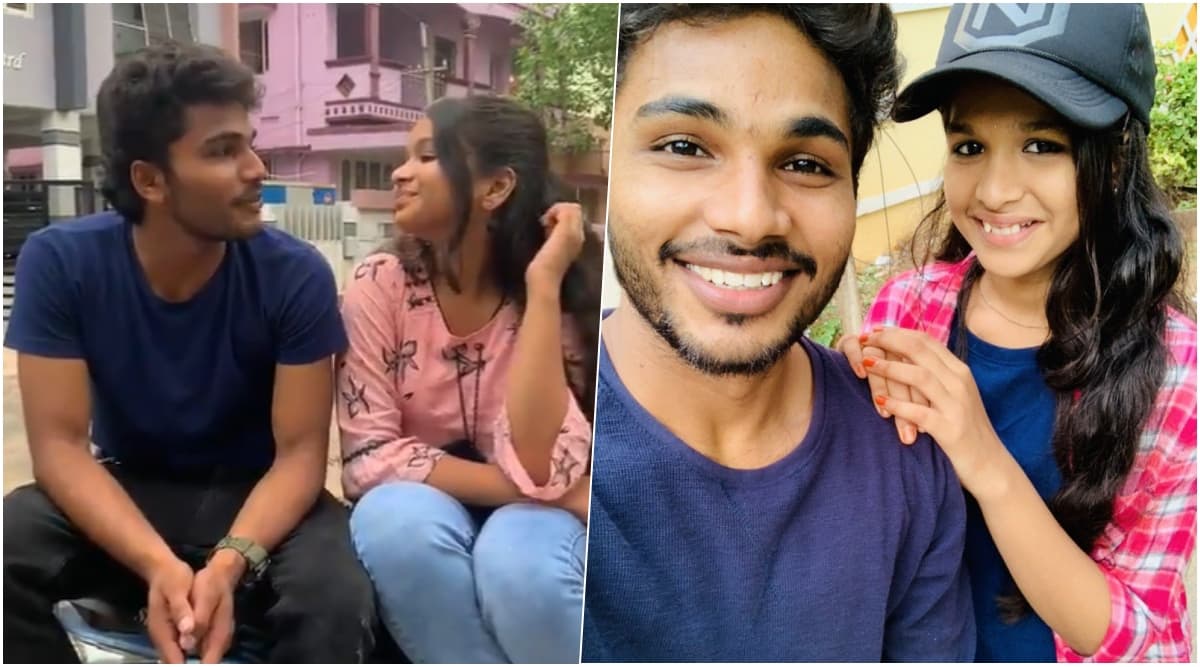 TikTok has become one of the popular social media platforms for entertainment. The application for creating and sharing short lip-sync, comedy videos have brought out the best of talents from around the world. The craze is so much that many youngsters who post videos regularly have become nothing less than celebrities. One of the popular pairs of TikTok makers is OMG Girl Nithya and Fun Bucket Bharghav from South India. The two youngsters have churned out many silly and funny TikTok videos that have thousands of views. In fact, the duo has a follower count of over 4 million on the video-sharing application. Tik Tok Ban Can't Stop These 10 Hilariously So-Bad-They're-GOOD Videos! Watch Them Here.
Taking daily situations and giving them a funny spin or just a silly depiction, the pair has made several videos on the app. The girl Nithya constantly utters "Oh My God! Oh My God!" which has given her the popular name of OMG girl. Her way of saying OMG has popularised a little more too. Their videos also started trending on not just TikTok but were also shared on other social media sites. This Couple's 'Romantic' Video Proves That Love is Indeed Blind!
Check Some of The Funniest Videos of OMG Girl and Fun Bucket Bharghav:
OMG Apple Phone as Gift
Baby I want Apple .. omg Girl wants apple 😂😂 don't miss the end 😂😂 hey guys I'm your tiktok potato fry guy .. I'm new to Twitter.. please share my videos & tag me .. I need ur love & Support @BhargavFunbuckt #omggirl #funbucketbhargav #tiktokstar #ohmigodohmigod pic.twitter.com/FngagUhNeM

— Fun Bucket Bhargav (@BhargavFunbuckt) October 1, 2019
Sharing Money 50-50
Omg Girl Sharp Brain 🧠 50-50😳😳😢😢 hey guys I'm tiktok French fries guy .. share my Twitter profile .. I'm new to Twitter 🙏❤️🔥 I need ur love & Support pic.twitter.com/MGMsPYdET0

— Fun Bucket Bhargav (@BhargavFunbuckt) October 1, 2019
Here's a Compilation of Some of Their Videos
Taking an Elevator
View this post on Instagram
People definitely love OMG girl Nithya and Bhargav. In fact, Nithya's OMG has been used as memes by several brands too.
Check Swiggy India's Take on OMG Nithya:
View this post on Instagram
All of their videos are just silly situations but that's how most of the TikTok videos are made with the sole purpose of entertainment. They are sometimes so stupid that they are good. This pair has definitely created an identity with the popularity of their videos on social media.