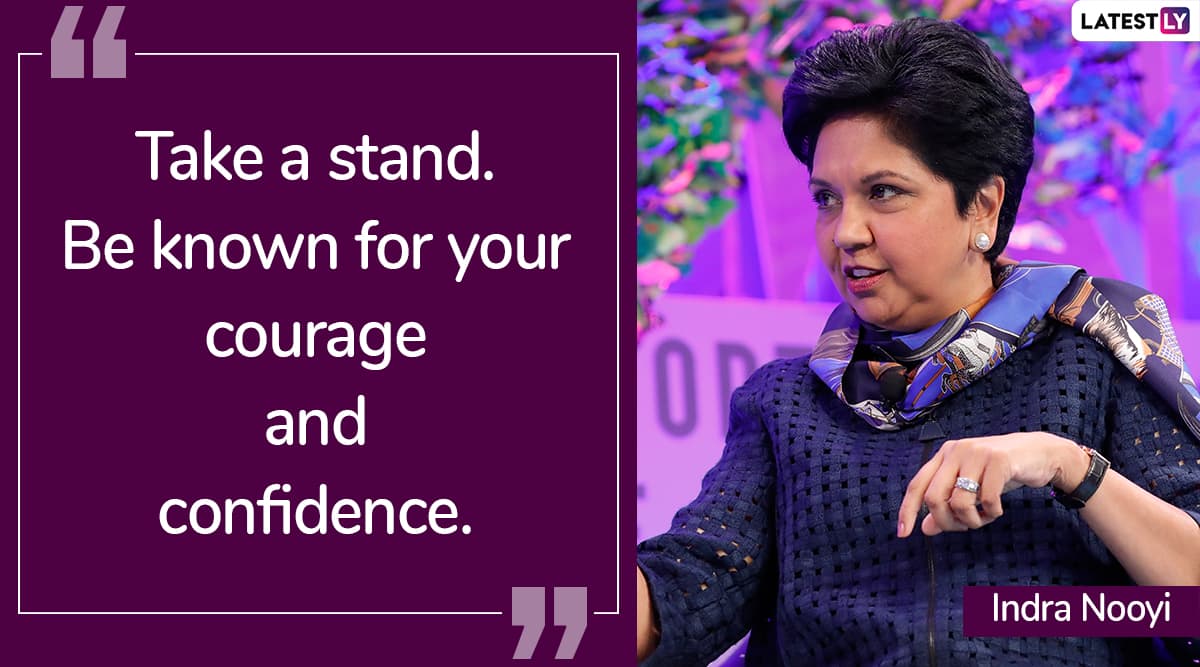 Indra Nooyi, the former CEO of PepsiCo turns a year old today. Born in Chennai on October 28, 1955, the 64-year-old served the American multinational for 24 years making headlines for her grit, determination and courage. She led a multinational at a time women were not considered fit enough to work in corporate offices. Breaking stereotypes and set rules of the society, Nooyi paved the way for many other women to dream and pursue careers of their choice. Over the span of her career, she has consistently ranked among the world's 100 most powerful women. Nooyi was ranked at number 13 on the Forbes list of The World's 100 Most Powerful Women in 2014. She was ranked the second most powerful woman on the Fortune list in 2015. As Indra Nooyi turns 64 we take a look at some of her most powerful quotes on life, work, corporates, confidence and success. Mary Kom, Serena Williams, Indra Nooyi, Jacinda Arden and Other Inspiring Moms Around the World.
While Nooyi's success stories are known to all, she started it from a small village in Tamil Nadu where her mother did not want her to go to the US for higher studies at the age of 22 as she was not married. Nooyi did her schooling from Holy Angels Anglo-Indian Higher Secondary School and got a Bachelor's degree in Physics, Chemistry and Mathematics from Madras Christian College in 1974. Thereafter, Nooyi went on to get a Post Graduate Diploma in Management from IIM-Calcutta, and then a Master's degree in Public and Private Management from the Yale School of Management in the US. Indra married Raj K Nooyi, president at AmSoft Systems, in 1981 and has two daughters and resides in Greenwich, Connecticut.  Forbes ranked her at the third spot among 'World's Powerful Moms' list. As she celebrates her birthday, here are some of her thought-provoking quotes.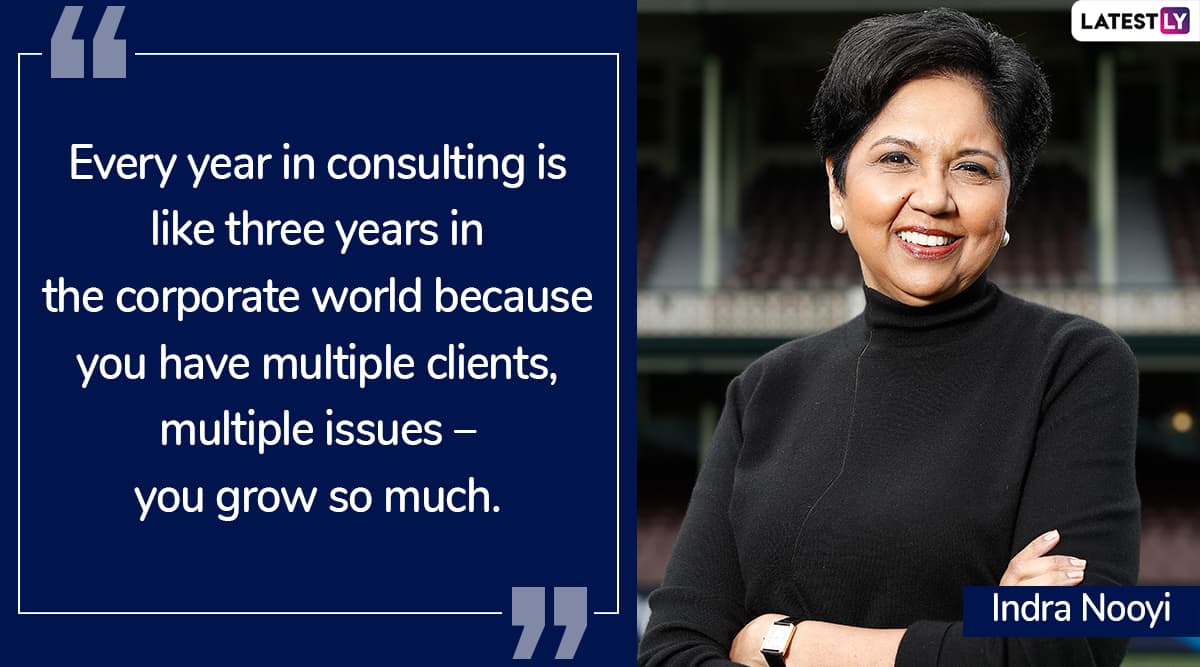 "Every year in consulting is like three years in the corporate world because you have multiple clients, multiple issues – you grow so much." - Indra Nooyi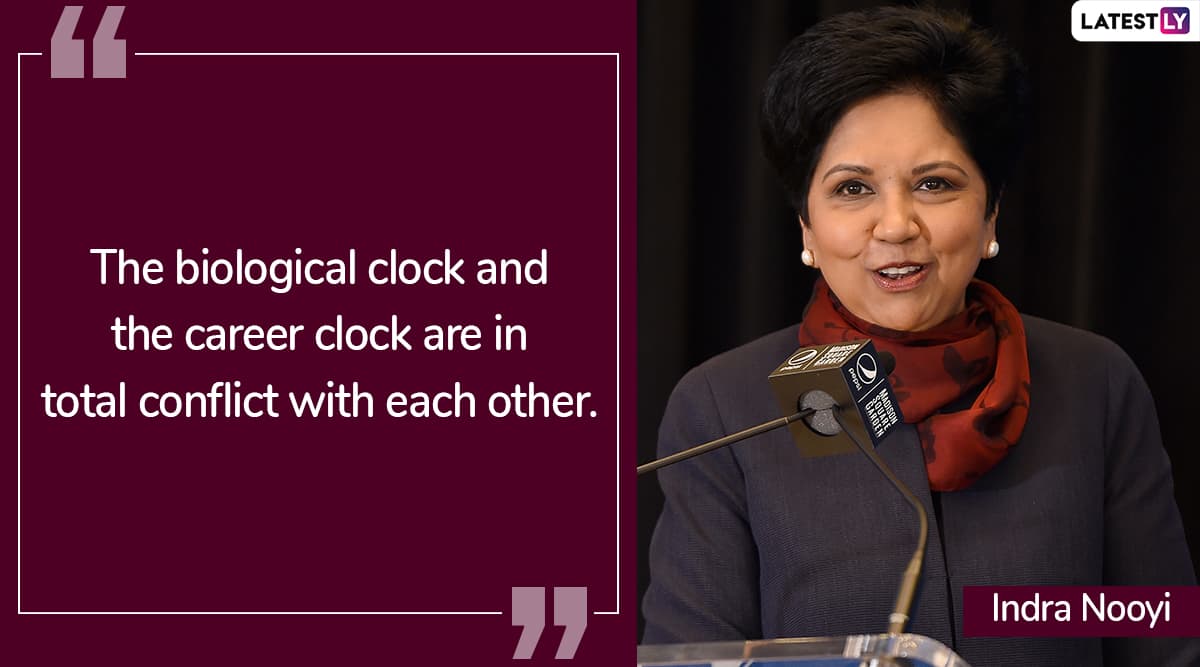 "The biological clock and the career clock are in total conflict with each other." - Indra Nooyi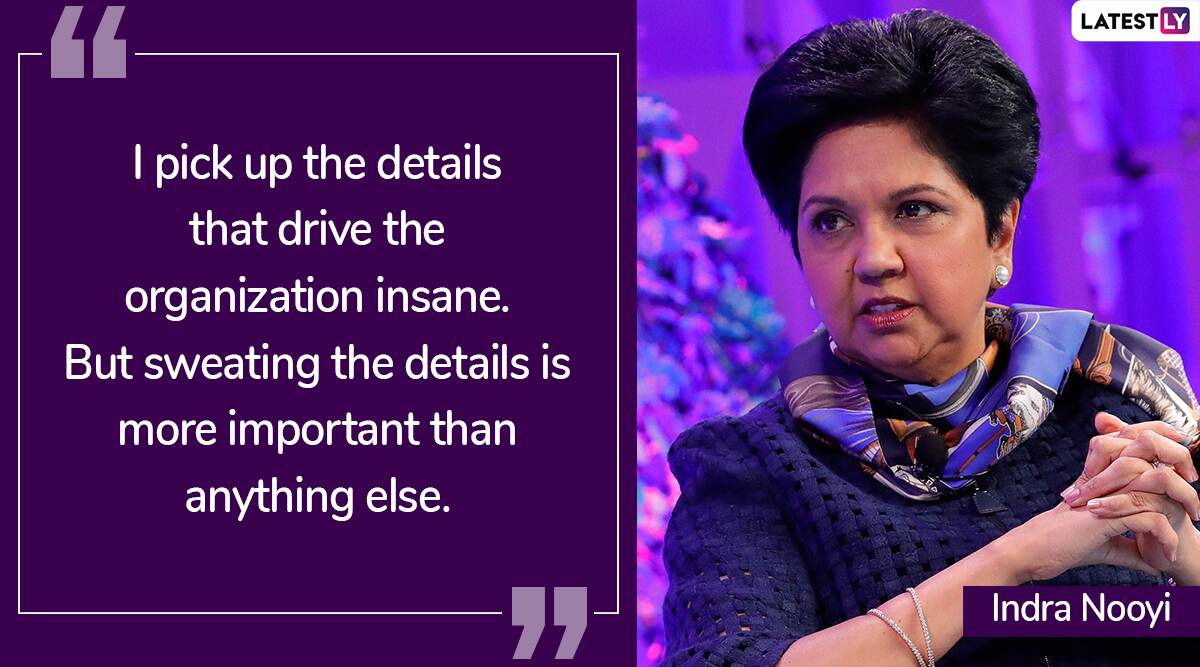 "I pick up the details that drive the organization insane. But sweating the details is more important than anything else." - Indra Nooyi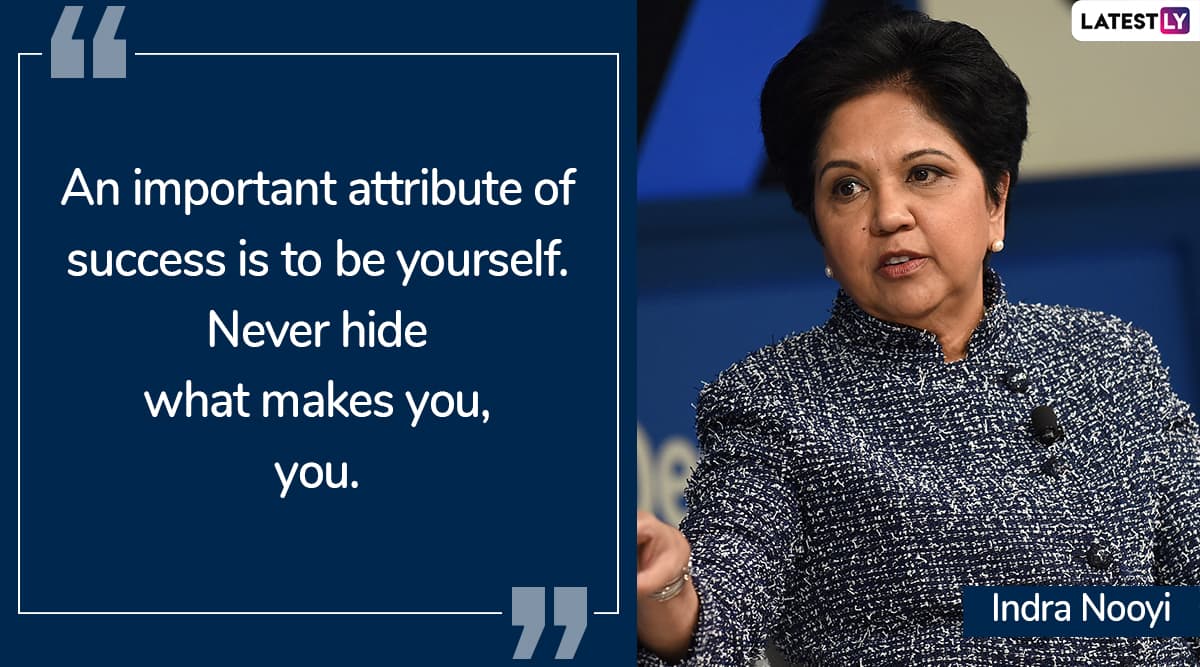 "An important attribute of success is to be yourself. Never hide what makes you, you." - Indra Nooyi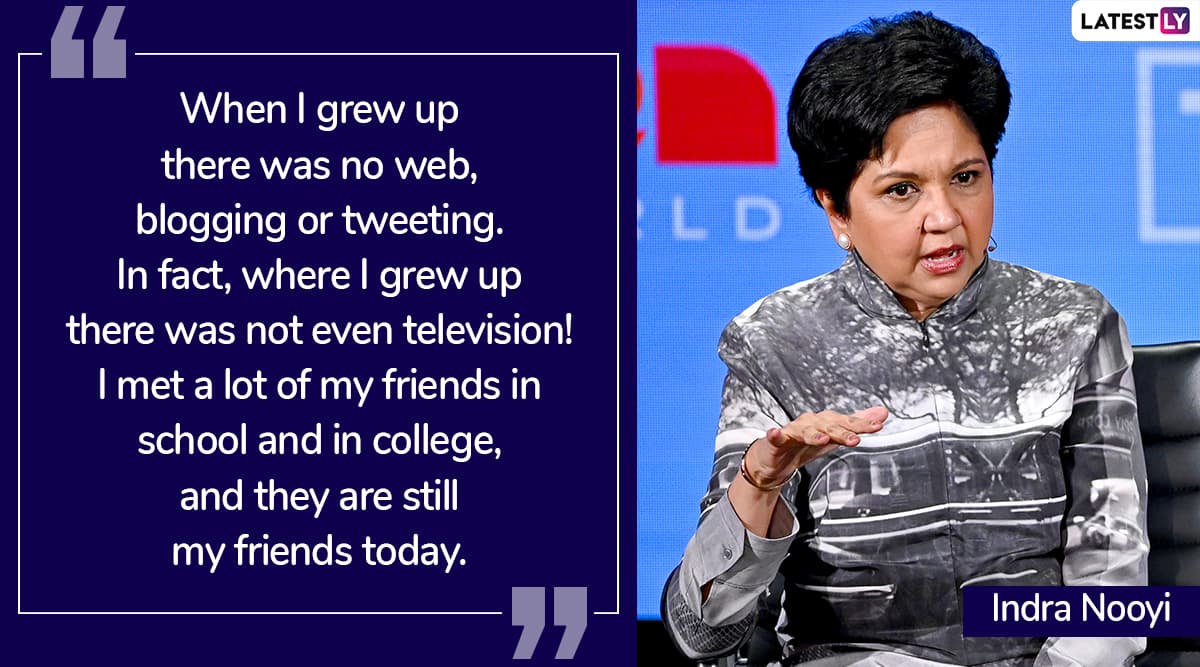 "When I grew up there was no web, blogging or tweeting. In fact, where I grew up there was not even television! I met a lot of my friends in school and in college, and they are still my friends today." - Indra Nooyi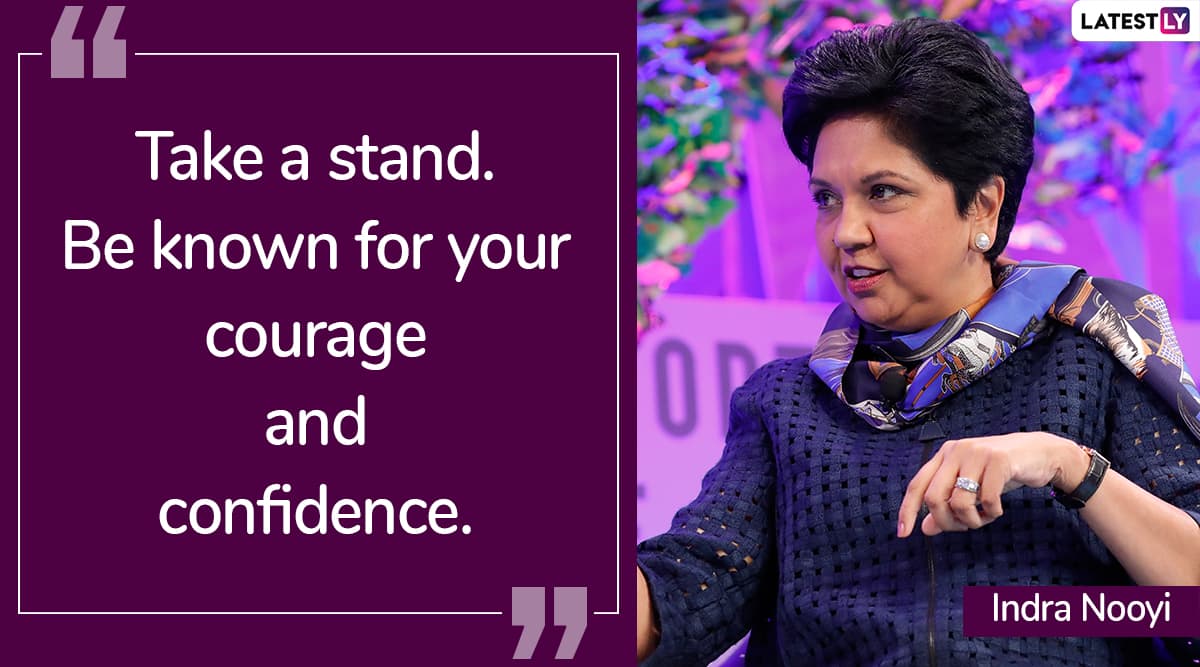 "Take a stand. Be known for your courage and confidence." - Indra Nooyi
Nooyi has worked with Johnson & Johnson, she has also held various positions at Boston Consulting Group, Asea Brown Boveri, and Motorola before joining PepsiCo. In 2007, Indra Nooyi was awarded the Padma Bhushan by the Government of India. She was ranked as America' Best Leaders by the US News & World Report. She was also ranked No. 1 by Fortune Magazine for five years. As Indra Nooyi turns a year older today, we wish her a Happy Birthday, good health and great year ahead!