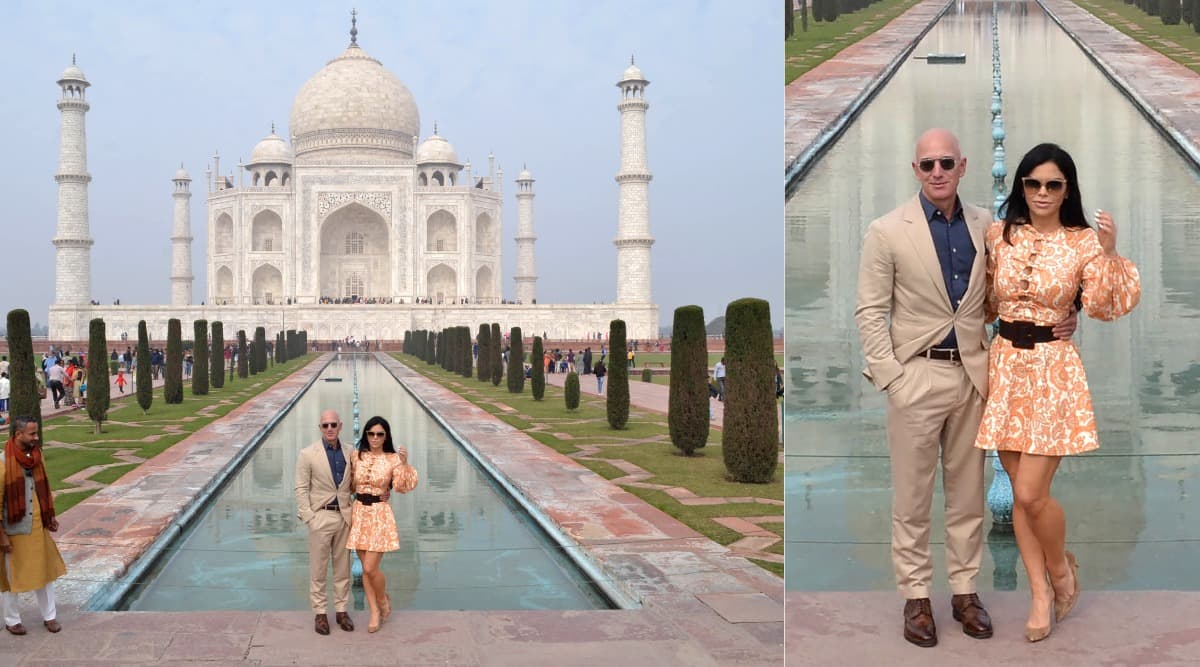 Amazon CEO, Jeff Bezos during his trip to India visited Taj Mahal in Agra with his girlfriend Lauren Sanchez. The duo posed in front of the pool with the iconic structure in the background. The spot is quite well known as many world leaders and celebrities have posed there including late Princess Diana, Princess William and Kate Middleton. Bezos was spotted in a simple suit while Lauren wore an orange and white coloured dress. Photographs of the couple which are shared online show Jeff and Lauren smiling for the cameras in front of the structure.
Earlier this week, Jeff announced that the company is bringing electric rickshaws in India. Their aim is to have 10,000 such vehicles on the roads by 2025. Jeff made the announcement by posting a video of him riding the rickshaws along with others. The vehicles will be used by the company to deliver products. Last week, Jeff Bezos and Lauren received a star-studded welcome by leading personalities of Bollywood.
Jeff Bezos With Girlfriend Lauren Sanchez Pose in Front of Taj Mahal: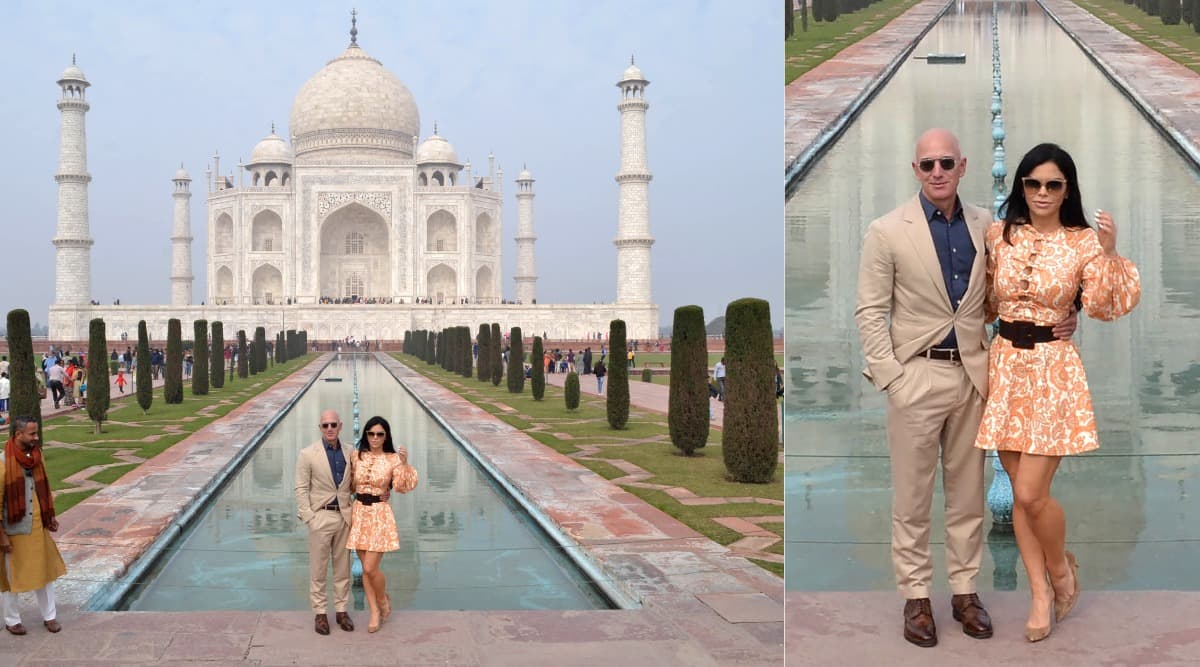 Jeff who also met with industry leaders and officials invest USD 1 billion in digitising small and medium businesses in India. The company will use its global footprint to export USD 10 billion worth of Make In India goods by 2025. He also stated that the India-US alliance will be the most important in the 21st century.
Jeff's visit to India is at the time when online companies are facing anti-trust investigation and protests from small traders across the country. The Confederation of All India Traders (CAIT) has been against online retailers Amazon and Walmart-controlled Flipkart, accusing them of big discounts and thus affecting India's foreign investment rules.