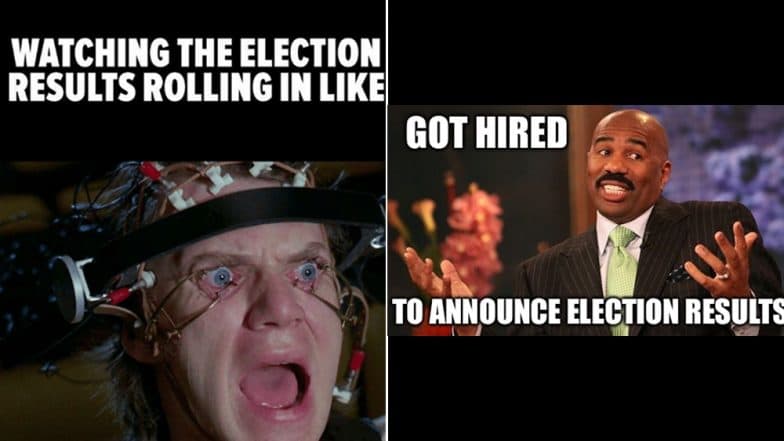 23rd of May is seeing the Lok Sabha Election results, 2019. While we wait for the results to come out, we cannot deny that there is no true time for enjoying some memes, even if they have a political context. No matter which party wins there are memes for every situation to laugh out loud, while the progress Lok Sabha Election results are in progress and the fate of India is decided. Meme lovers will know that memes are there for any situation, stressed out- memes, too happy-memes, crying-memes, waiting for election results- memes, of course. While the race of different parties to win the election is on- we have hilarious jokes and memes to lighten your mood. Right now BJP, Congress, AAP amongst various are parties cannot wait for the election results to roll but meme lovers? STUFF OUR FACES WITH FUNNY MEMES! Met Gala 2019 Priyanka Chopra's Look: Funny Desi Memes and Jokes Take Over the Internet Amidst All the Praises for Nick Jonas' Queen.
Brace yourselves for 2019 Lok Sabha Elections 2019 but before that here are some funny and hilarious election memes that will leave you ROFLing:
Damn relatable
Indian Dads watching TV today. #ElectionResults2019 pic.twitter.com/Xa8ajtImxr

— Bade Chote (@badechote) May 23, 2019
Doesn't even make sense but it is so funny!
View this post on Instagram
Really, who did this?
View this post on Instagram
Flashback from exit polls 2019
News channels making predictions on #ExitPoll2019

EVM machines : pic.twitter.com/YfFOeNXOx2

— SwatKat💃 (@swatic12) May 19, 2019
All of us RN
#ElectionResults2019#Elections2019

Public Meanwhile!!

Today😂 pic.twitter.com/6fg1DgKfoT

— venkatesh (@venky01sayz) May 23, 2019
Lok Sabha Elections 2019 Results: Trends for BJP, Congress From Big States at 10AM
There is no harm in sharing a funny meme as long as it doesn't hurt any sentiments. So, while we hope for the best one to win the Lok Sabha Elections 2019, let's not stop laughing!