People put in a lot of efforts to make proposals make extra special. They try and put everything in place so that their partner feels extra special and day is one to be remembered. However, it seems that not everyone has similar interests and some go for really bizarre ones. A photo going viral on social media shows a diamond ring on a cow's udder. It seems that a man proposed his girlfriend in an unusual way. A woman took to Facebook group posting pictures of the udder writing,' That's It I'm Ring Shaming'. The woman from Singapore who posted it said that the picture popped up on her Facebook feed. While the post was quick to go viral on social media, the Facebook post has now been taken down. Avocado Proposal Becomes The Latest Romantic Idea Among Millenials, We Take a Look at Unique Marriage Proposals.
The photo which is being shared widely shows a diamond on the cow's teat. While the photo-generated some laughs, most of them appeared horrified. People questioned why the cow had to go through the situation. One of the comments read, "Shaming the ring and the whole photoshoot." Another says, "If my eyeballs are forced to suffer through this nonsense I'm dragging everyone down with me." Man Puts a Ring on His Penis to Propose Girlfriend! Surprises Her During Oral Sex.
Here Is The Photo of the Cow's Udder With the Diamond Ring: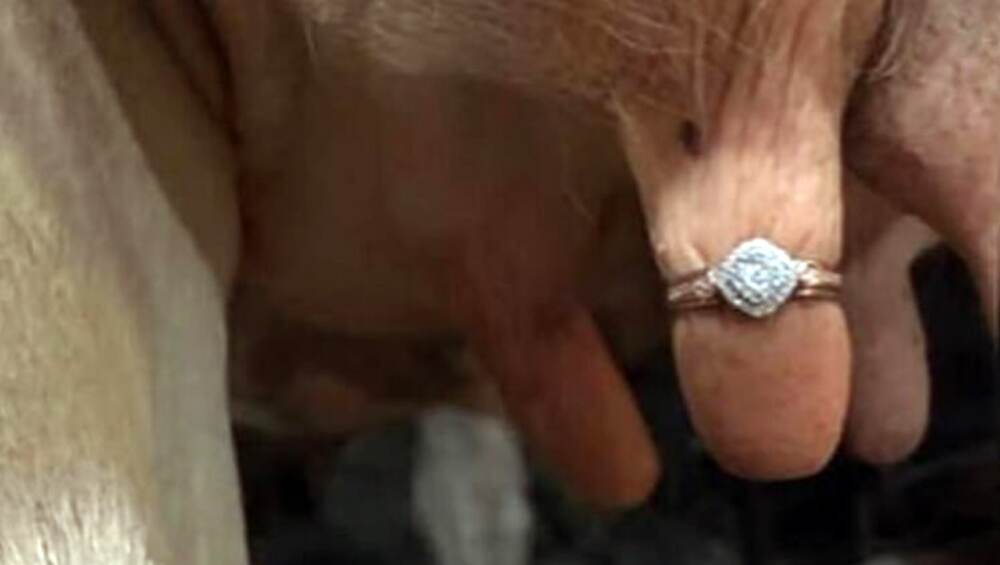 Members of the group expressed their disgust and called the proposal idea a terrible one. One witty comment reads, "I am udderly disgusted!" Another comment reads, "The only thing hurting that cow is the horrid taste." Previously too such proposal and marriage stories have been posted on the Facebook page. Story of a bride being upset after reading her bridesmaids' secret chat where they shamed her engagement ring as 'tacky' had also gone viral.