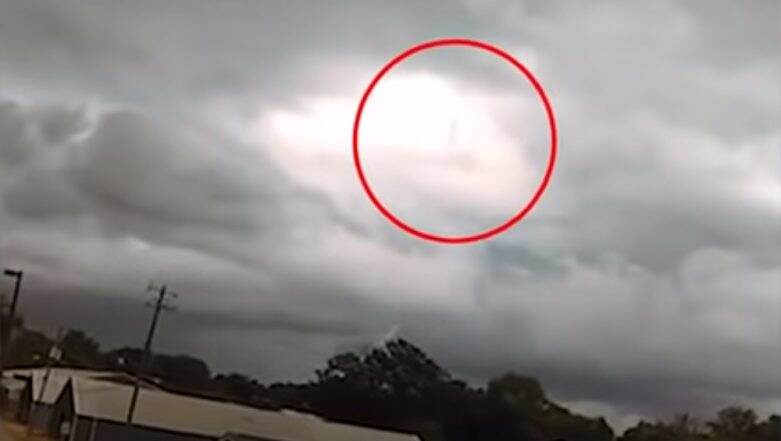 The quest in search of God remains. Despite having temples, churches, mosque or any other places of worship, the need to see a physical structure of 'God' is a mystery. And while we have been reading and hearing that God stays in the skies up above us, some people on the internet claim they have spotted the almighty! A video on the internet filmed during a storm, shows a tiny figure, resembling a man walking through the clouds. Netizens are concluding it is God, after all!
A resident of Alabama, Solo Dolo uploaded a video of a powerful storm going outside her house. She was actually filming the clouds and a single white cloud in all the gloom. Soon, as she uploaded the video, users pointed out to a shadow within the white clouds, appearing to walk through the clouds. The shadow does seem to have arms and legs, walking straight. After one user pointed it out, the discussion went on and the video got more than a million views.
Take a look at the video showing a  figure walking through the clouds:
Well, on close observance it does look like a man passing through the clouds. But was it God? People on Twitter also called it a sign of the Almighty. Well, we could just call it one of the many uncovered mysteries/ How do you explain this? Do you believe it could be God, showing a sign of safety from the stormy situation? Do let us know.