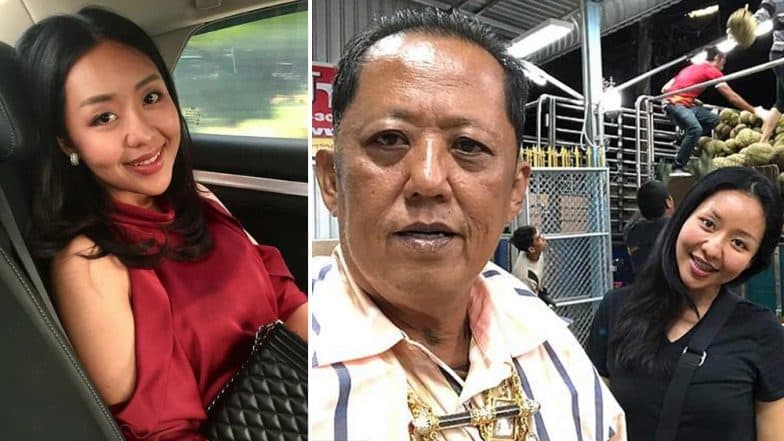 In a strange piece of news, a millionaire father, Arnon Rodthong, 58, is auctioning off his own daughter with a really high price to offer. He has made it public that whoever, marries his daughter he will be given an amount of £240,000(roughly 2,18,67,473 Indian Rupee) and a stake in his huge Durian fruit farm if they marry his daughter Karnsita who is 26 years old. Amongst some of the details, he has given of his daughter he has mentioned in particular that she is a virgin and she can speak fluent English. However, when Karnsita Rodthong, his daughter was asked about it, she said that she is surprised and that she would rather like that money for herself to get plastic surgery done on her face. As a custom of Thailand in many parts the man has to pay a dowry for his future wife however Rodthong says he would waive this 'fee', as per Daily Mail. Mr Rodthong has no restrictions to set on the nationality of the man who would want to marry his daughter, as long as the person 'work hard and make Karnsita happy'.  It may seem like a joke to you but it is not.
Take a look at Arnon Rodthong's Facebook post: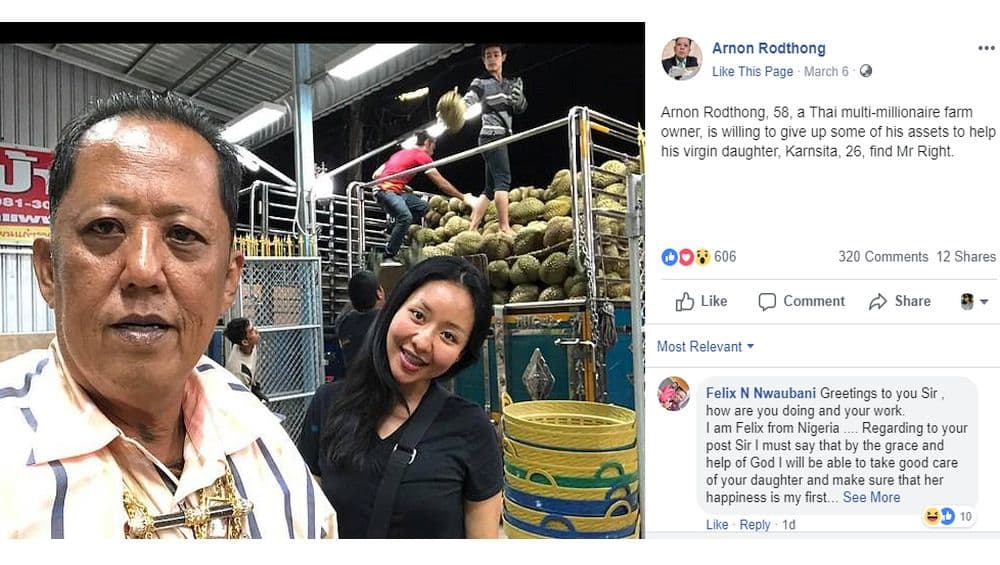 Here's another one: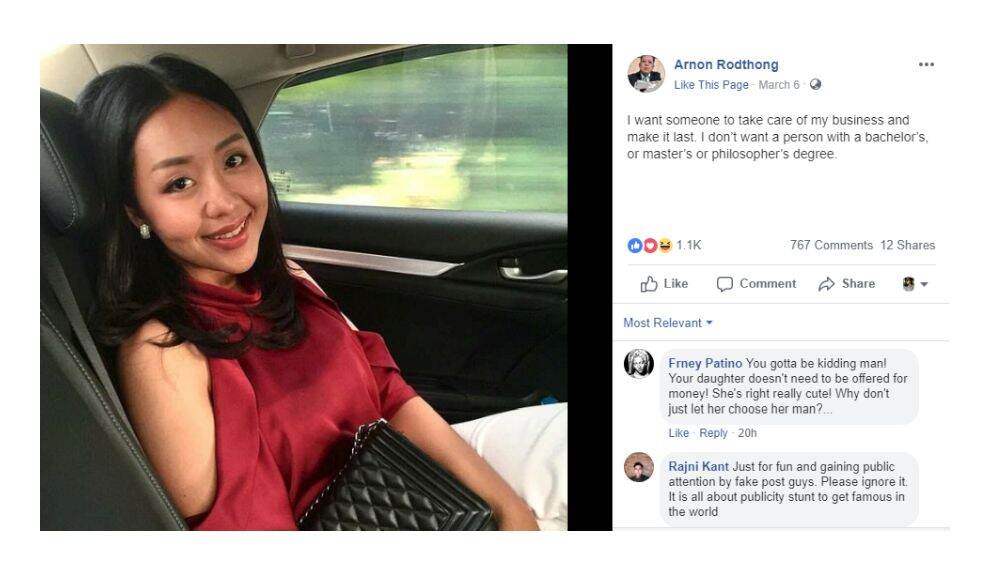 He says, "I want someone to take care of my business and make it last. I don't want a person with a bachelor's, or master's or philosopher's degree. I want a diligent man. I just want someone with a hard-working attitude. That's all. As soon as I have an in-law, I will give up all my assets to him," as per reports by Daily Mail.