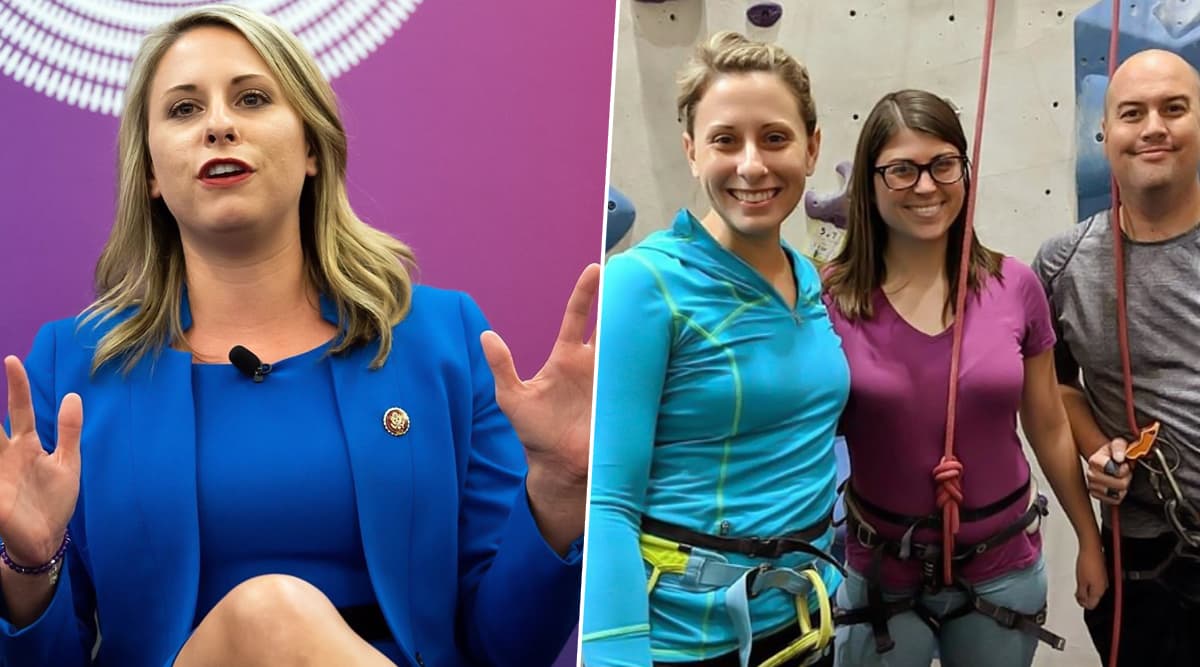 A series of nude pictures of Morgan Desjardins with her alleged partner Katie Hill has been leaked online. Desjardins, from California, is a campaign staffer for US Congresswoman Hill, and she was involved in a 'throuple' relationship with Hill and her estranged husband, Kenny Heslep. They were in an alleged involvement when Desjardins was helping Hill get elected to Congress in 2018. As the latest revelations were headlined internationally, the 32-year-old Congresswoman sent a letter to her constituents, confessing the relationship with her female aid before entering Congress. While before that, the House Committee on Ethics announced an investigation into Hill over allegations of the alleged affair with her staffer. Woman Lives With Two Ex-Husbands; Convinced by an Idea of Threesome, All Three of Them Now Live Together. 
A throuple is an intimate, loving, equal relationship between a trio of people. Hill, in her apologetic statement, said that it was an immature idea to be involved in a relationship with the then 22-year-old Desjardins and her husband. At the time, Desjardins, a subordinate on her campaign staff. The allegations surfaced when the British tabloid, DailyMail leaked a series of nude pictures of Hill and Desjardins showing an inappropriate sexual relationship. In one of those photos, Hill can be seen kissing her staffer, while other shows the 32-year-old naked, straddling Desjardins from behind while brushing her hair.
In her apology letter, Hill wrote, "During the final tumultuous years of my abusive marriage, I became involved in a relationship with someone on my campaign. I know that even a consensual relationship with a subordinate is inappropriate, but I still allowed it to happen against my better judgement. For that I apologize."
Here's the Letter:
#new #California Democrat #KatieHill admits affair, apologizes, promises to work with Ethics Committee. pic.twitter.com/SZPXKGkEVl

— Kevin Corke (@kevincorke) October 24, 2019
The series of pictures also revealed Hill's estranged husband, Heslep posted a nude photo of Hill and Desjardins on two forums of Reddit called "wouldYouF**kMyWife" and "wifesharing." However, the Congresswoman claimed that those photos were uploaded without her permission.
Congress representative Hill was elected in November 2018, and represents California's 25th District. Her husband filed for divorce in July 2019 reportedly he accused her of having an affair with her campaign finance director, Graham Kelly that she continues to deny. Hill and Heslep and Desjardins were involved in a relationship for several months. Text messages obtained by DailyMail showed that it ended after Hill won her election and moved to Washington, D.C.