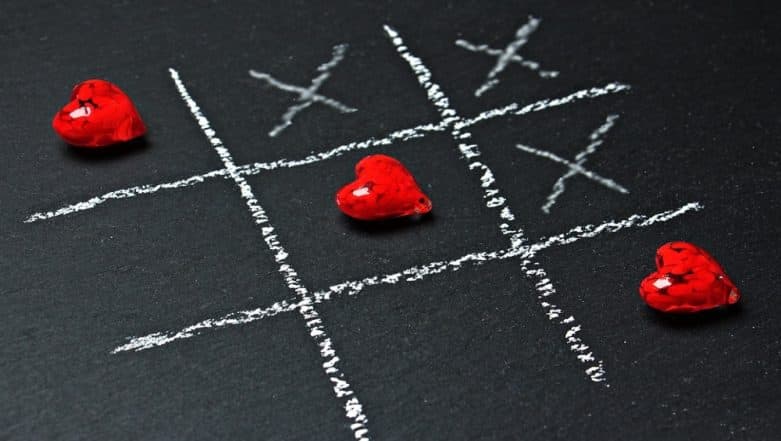 A couple, an ex and a flashback of memories all coming together, seems like an appropriate plot for novels or some romcom movies. But a woman from South Africa has managed to be part of a relationship, where she lives with both her exes together. Ali Jones, 29-year-old from Cape Town is currently in a very happy space of relationship with two of her exes and has managed to control the 'tug of war' situation of emotions between the men. After an idea of a threesome and a 'magical' night, the three of them stay under the same roof as a polyamorous triad. Woman and Husband Fell in Love With Her Bridesmaid and Now Live Together, But There's NO SEX! Watch Video of This Polyamorous Triad.
Ali Jones, already a mother fell in love with her very good friend Damian Grundy. The two kissed in a cafe one night and knew they were in love. They took the next step of their relationship and got married in 2013. They had a son after undergoing two miscarriages. But over the next few years, Ali started feeling the pressure of being a young mum. It started affecting her relationship and they decided to part ways in 2016.
But Jones was lucky to find love again in Matty Ruchton, an entrepreneur. Jones found what she lacked in her relationship with Damian and they quickly got married. But then Jones always found herself comparing both her relationships. Being good friends with Matty, their marriage ended amicably. But she continued to be friends with him. She then went ahead to Europe to travel when the two men here decided to meet! Polyamorous Vampire Couple Reveal How They Use Sexual Energy and Blood to Feed Themselves.
Without any sparks of jealousy but a love towards Ali Jones, both her exes got along. Once she returned, they all met together and it was a flashback of good memories, laughter and jokes without any drama. They joked of living together and having a threesome. Before they knew it, they met again, drank and their threesome was no more a joke! Talking about it Ali revealed in a report, "'The day went on and we all started joking about a threesome - joking, joking, joking - until no one knew if we were joking anymore and then it happened, the most profound sharing of all our lives."
The threesome wasn't a one-time thing and the topic came up again, with Ali the deciding factor of their relationship. Ali agreed with a condition of no one getting hurt in the process and now they all three live happily as a polyamorous triad. "We all just balance each other out really well. We all add such different things to each other's lives, so what I get from Damian I may not get from Matty and vice versa," she admitted. Now their children have also adjusted with each other. Alls well that ends well for this 'throuple.'