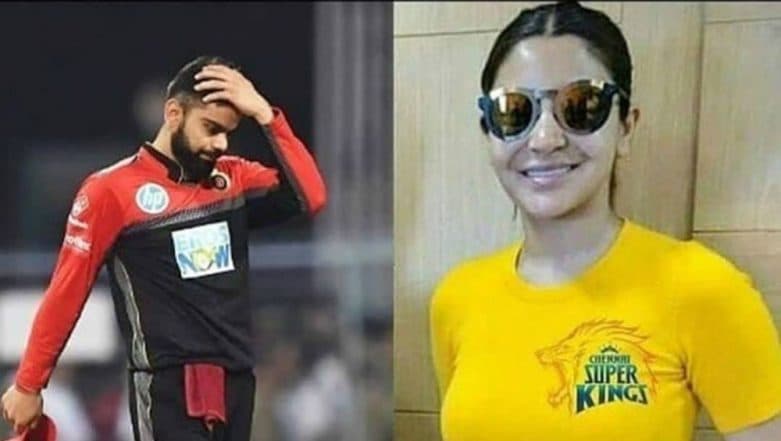 After losing six matches on a trot in VIVO Indian Premier League (IPL) 2019, one does not search for a reason to troll Virat Kohli-led Royal Challengers Bangalore (RCB). Matchday or no matchday, funny RCB memes and jokes fly all over the social media much to the amusement of netizens. One such new Royal Challenger Bangalore meme doing rounds on Instagram shows Anushka Sharma, Bollywood actress and wife of Virat, donning Chennai Super Kings (CSK) jersey! Yep, meme-makers present Anushka Sharma supporting #WhistlePodu over "Ee Sala Cup Namde." RCB Memes Apart, Now Virat Kohli Receives Negative Comments on His Latest Instagram Post Ahead of KXIP vs RCB IPL 2019 Match!
RCB were one of the favourites at the start of the 12th edition of IPL. Six matches later, they are still in search of their first win of the season. Barring a couple of matches, the side has faced humiliating lopsided defeats. Their poor performance has sparked crazy meme-fest, which refuses to die. And it is mostly targeted at Virat Kohli (obviously) and also drags his wife, a huge celebrity in her own right. Virat Kohli's Doppelganger Found After Funny RCB Meme Goes Viral Following Royal Challengers Bangalore's Winless Campaign in IPL 2019.
A photo-shopped image of Anushka Sharma in Chennai Super Kings jersey is most likely to give Virat some serious headache. Check out new RCB memes taking a potshot at Virat and his IPL team.
Whistle Podu = 1, Ee Sala Cup Namde =0
View this post on Instagram
Much Fan-Moment For Chennai Super Kings
View this post on Instagram
BTW, Here's The Real Image Of Anushka Sharma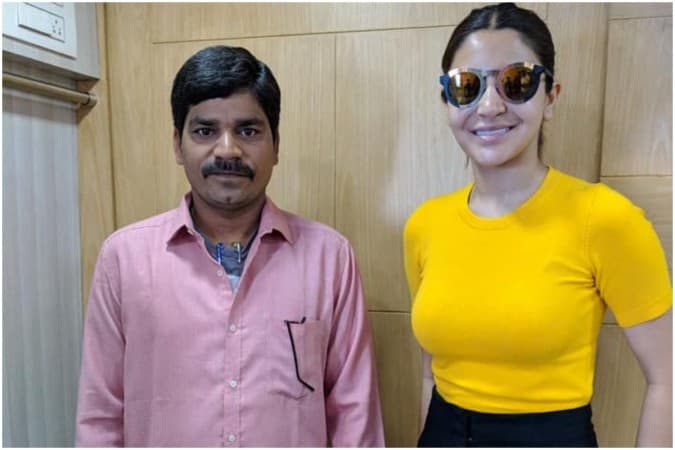 Apart from the fake CSK jersey photo, there are more RCB memes involving Virat Kohli and Anushka Sharma. Meme-makers are having a blast this season of Indian Premier League at the expense of this power couple. Check out more memes and jokes on Royal Challengers Bangalore below. RCB Memes Target Virat Kohli While Wifey Anushka Sharma Trolled for Her 'Fashion Sense', Check Out Funny Tweets and Photos.
So Much Of Sadness
View this post on Instagram
Chalo Anushka, IPL Apne Liye Nahi Hai
View this post on Instagram
So far in IPL 2019, RCB has lost to Chennai Super Kings (CSK) by seven wickets in match 1. They lost to Mumbai Indians (MI) by six runs in the second match. RCB faced defeat against Sunrisers Hyderabad (SRH), a crushing defeat by 118 runs in the third game. Virat and his boys lost to Rajasthan Royals (RR) by seven wickets in match 4, to Kolkata Knight Riders (KKR) by five wickets in game 5 and to Delhi Capitals (DC) by four wickets in game 6. Royal Challengers Bangalore will next play Kings XI Punjab (KXIP) on April 13 at Punjab Cricket Association Stadium. Their fans will hope Virat Kohli & Co. to snap the losing streak in the match.