The New York City pays annual homage to its victims of 9/11 bombing by blasting two beams of light to the sky at the World Trade Centre. The 'Tribute in Light' looks mesmerising as it covers Lower Manhattan. However, if you take a closer look you will be able to see dots and shapes inside the light. Those are insects, bats and other birds which are drawn to the light. They injure themselves as they keep circling in these lights. As per a recent study, an estimated 1,60,000 migrating birds have died after being trapped in these powerful light beams.
According to scientists, the birds circle these lights resulting in their exhaustion. They said that the sound of the birds calling to one another can be heard. The illuminating installation is kept on display for seven days leading up the anniversary of the attack on September 11, 2001. The attacks brought down two World Trade Center towers killing nearly 3,000 people on a fateful day. Balloons Are Killing Seabirds! Plastic Pollution Waste Pose Biggest Threat As Birds Eat Them Mistaking For Food, Says New Study.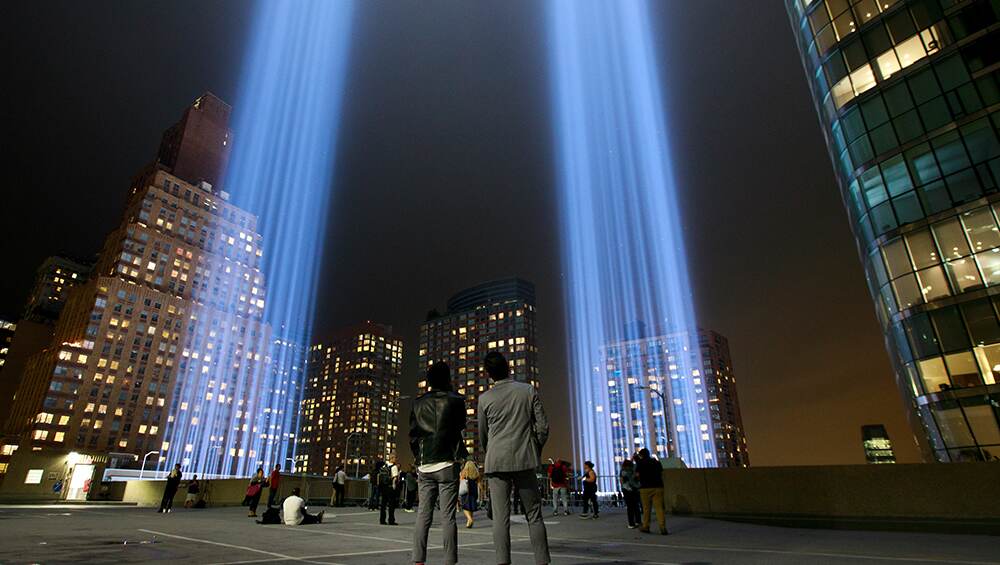 However, the exhibit coincides with the annual migration of birds in the New York region. The light tribute attracts birds up to 150 times more than their normal levels. Some of the birds included songbirds, Canada and yellow warblers, American redstarts, sparrows and other avian species. Officials at New York City Audubon said that due to the intensity of the light, the birds get confused and fly into the towers of light threatening their own lives.
Professionals generally check on the birds with the help of binoculars. Volunteers from NYC Audubon monitor the birds and as around 2,000 get trapped, the lights are switched off for 20 minutes to let them fly away. The bird population put themselves at the risk of starvation which is already threatened by light pollution, loss of habitat, climate change and collisions with buildings. Feathers Came Around 100 Million Years Before Birds, Finds Study.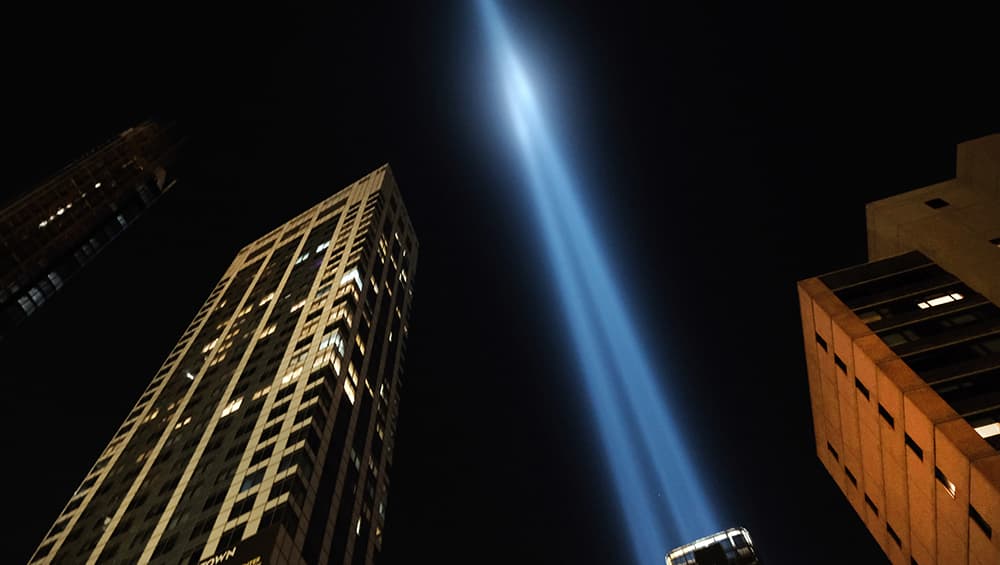 According to the study by researchers from NYC Audubon, Oxford University and the Cornell Lab of Ornithology, "Nocturnally migrating birds are particularly susceptible to artificial light because of adaptations and requirements for navigating and orienting in darkness."
However, the tribute to victims is also important. According to a 2017 study published in Proceedings of the National Academy of Sciences of the United States of America conducted on seven anniversary nights between 2008 to 2016, lights affected the migrations of 1.1 million birds. These studies are used by scientists to raise awareness about the impact of light pollution on birds in cities across the world. While the 'Tribute in Light' temporarily affects migrating birds, skyscrapers with reflective windows cause longtime problems to the feathered creatures that fly around New York City.