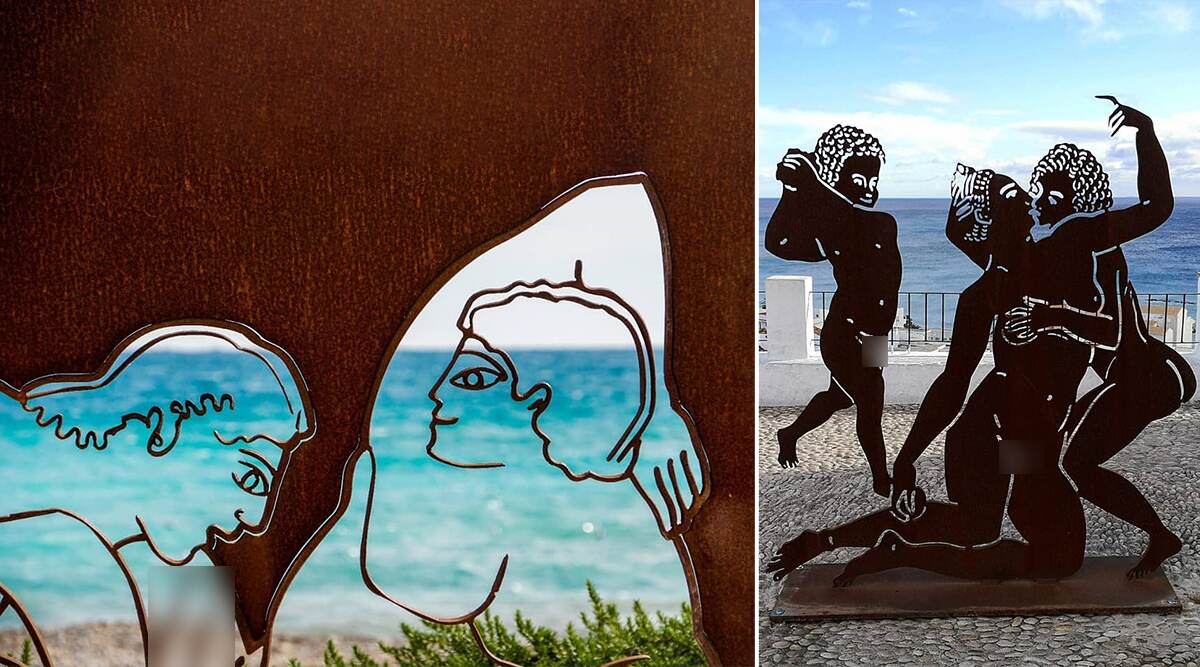 Borderline pornography figures from a beach in Spain are going viral and we cannot believe our eyes. These statues of figures engaging in sex acts are giving out real creeps online while making us think why on earth are they outside a resort in the first place?! Why would a resort cause such controversy and put out such XXX-rated figurine? The worst part is that such resorts also have kids coming in who can easily see these "decorative figures" outside the resort. A horrified British ex-pat, Dave Mills said he wouldn't take his grandchildren to the beach in Spain because of the pornographic artwork. Also being called "bordering on pornographic", the artwork is making people complain.
"Thousands of visitors and locals, including children walk along the 'passeo' and will not be able to miss the pornographic elements. I definitely won't be taking my grand-children there," Dave told The Sun.
Take a Look At The Picture Of Sexually Explicit Artwork:
View this post on Instagram
Here's Another One
View this post on Instagram
Hotels and Resorts are a really creepy place to find such artwork. Nevermind, this is nothing compared to the incident earlier this year that saw a Chinese man who would breach people's privacy during his stay in a hotel room. The pervert was caught crawling on the floors and putting his ear close to the doors, to listen to the couples having sex behind the doors. The hotel's CCTV camera has captured the man after a couple complained of some shadows outside their room.