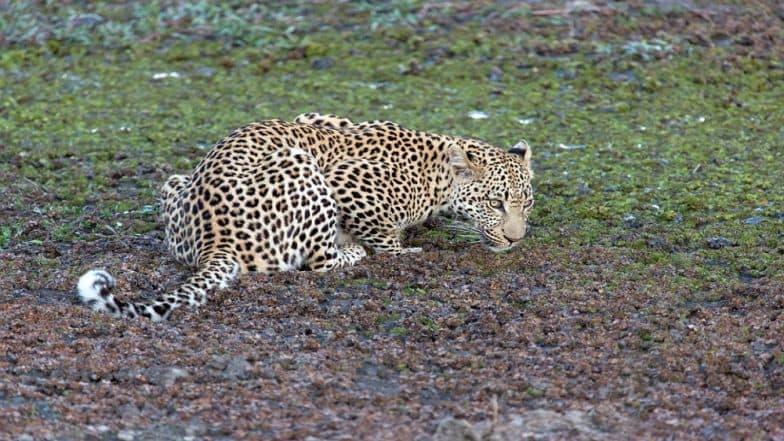 Jalandhar, January 31: Chaos erupted in Punjab's Jalandhar after a leopard strayed into a civilian area of the town. The visuals of the incident captures the panic which struck the locals, as the wildcat ventured into residential premises and attacked the bystanders. At least six were left injured, but none of them sustained serious wounds.
The incident was reported in Lamba Pind area of Jalandhar city on Thursday. In the afternoon, the leopard strayed into a cluster of residential blocs. He entered into a house -- which left the neighbourhood in panic. The Forest Department Officials were called to the spot to lead the rescue operation. Leopard Causes Panic in Greater Noida; Captured and Released by Forest Department.
Efforts to tranquilise the leopard bore no results, as the wildcat evaded the sedated bullets, and up assaulting the onlookers.
Watch Video of the Leopard Attack in Jalandhar Below:
By 4:30pm -- when the last reports emerged -- the leopard had entered into one of the houses in the residential colony. The Forest Department personnel were planning to rescue it in a manner in which neither the wildcat is hurt, nor the lives of locals is put on stake.
The incident comes a couple of days after a leopard entered into a villager's house in Maharashtra's Palghar district. On Monday, the carnivore was found in the bathroom of one Vijay Tamore in Dandi village. No injuries were reported as the leopard fled from the house after being spotted.