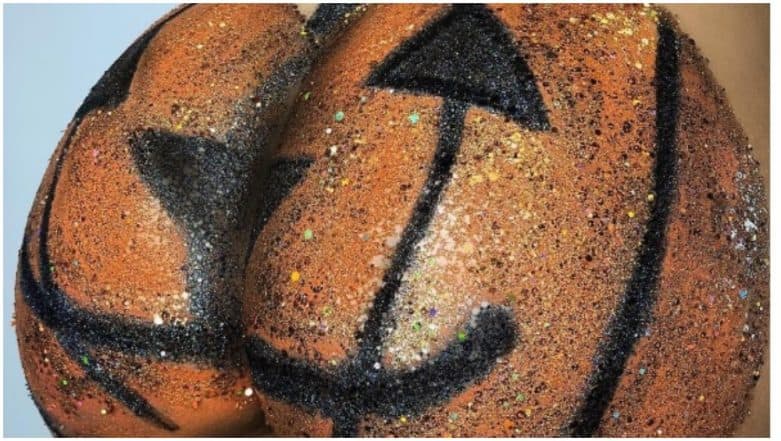 Halloween is around the corner and preparations have already begun. And as usual, Instagram has come up with their own weird beauty trends. Pumpkin being the Halloween vegetable always finds its way into different beauty guru's test books. But this time it is glittery pumpkin butts that have caught up with the festive season.
After Instagram popularised glitter pumpkin butts, UK brand Go Get Glitter is leading the pumpkin-themed movement. A photo posted on their Instagram page shows a butt painted in sparkles to look like jack-o'-later rump with the caption: 'Twerk or Treat'. Halloween 2018 Celebrations: When, Why, How and Everything About the Origin of This Spooky Festival.
Speaking to MarieClaire.com, Go Get Glitter's co-founder Sophia Levy said the idea was to popularise "peach bum" look for the season. Levy said, "The glitter bum trend we started is so popular, we wanted to find a way to tie it in with the Halloween content we have been creating."
Here are the photos:
View this post on Instagram
Talking about the trend, Levy added saying, "Our peach bum was, and still is, one of our most popular looks, so we wanted to recreate it with a Halloween twist!" They "used black and orange paint to draw out the shape, and then filled it in using our Glitter Fix and chunky glitter".
View this post on Instagram
And as Halloween approaches more Instagram beauty and fashion bloggers are experiment the creepy pumpkin butt. Some have also used black and orange paint instead of golden or orange glitter to create the look. We will have to wait until Halloween to see how much of it actually caught in trend.