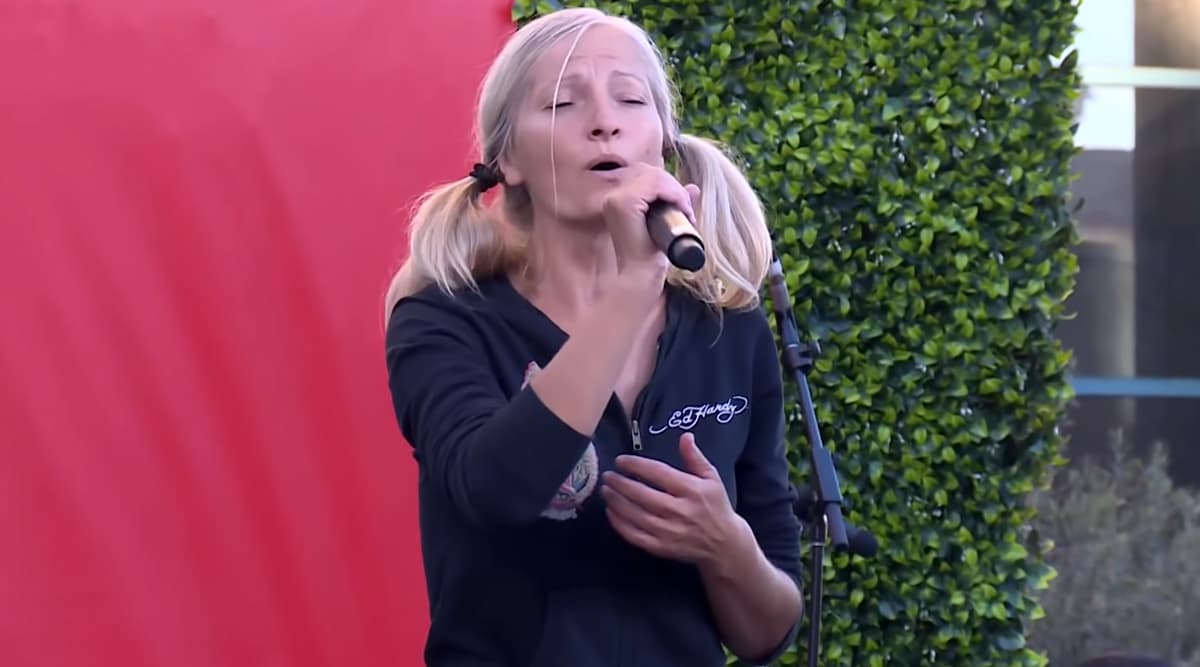 The Subway Soprano Singer, Emily Zamourka went viral after a Los Angeles Police official shared a video of her singing at the Koreatown train platform LA subway. The local soprano singer wowed everyone with her vocals and went viral. Shortly after, she started getting opportunities to perform and make appearances at shows for the audience to know her story. She finally made her debut with a little performance at the Historic Little Italy Sign Unveiling & Festa in downtown San Pedro in Los Angeles on October 6. Homeless Woman Singing Opera in Los Angeles Metro Becomes Internet Sensation, Video Goes Viral.
The video of a blonde woman in pigtails singing a beautiful rendition of a Puccini aria was identified as 52 years old Emily Zamourka. She is trained a violinist and pianist who moved to the USA from Russia when she was 24. She was a teacher before she fell on hard times because of health issues. In an appearance on Good Morning America, she says she's excited to be a working artist. She performed at the Historic Little Italy Sign Unveiling & Festa event and serenaded the crowd with her angelic voice. Father-Daughter Pair Who Went Viral For Lip Syncing 'Girls Like You...' Bring in a Cuter Sequel After a Year, Watch Video.
Video of Emily Zamourka Aka the Subway Singer Performing at the Little Italy Event
The Video That Started It All
4 million people call LA home. 4 million stories. 4 million voices...sometimes you just have to stop and listen to one, to hear something beautiful. pic.twitter.com/VzlmA0c6jX

— LAPD HQ (@LAPDHQ) September 27, 2019
Emily couldn't stop thanking the police officer who made this possible by posting the video that went viral. The video of Emily hugging the police officer was equally well received and people couldn't be happier. She's already in talks with labels and is receiving record deals.