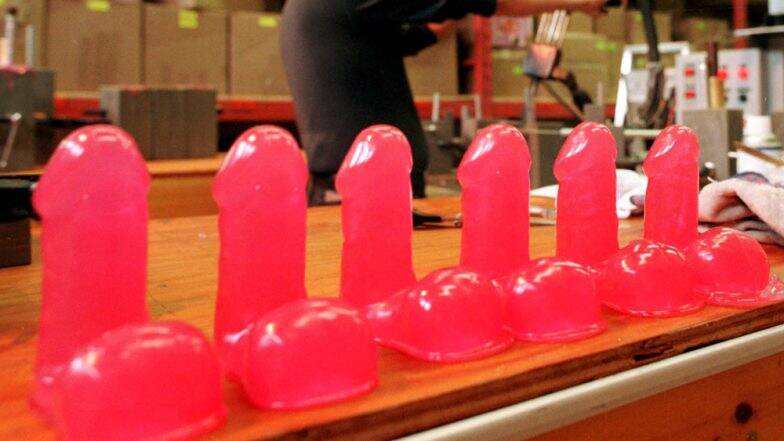 New Mommies face problems that are sometimes even difficult to comprehend. Especially when the baby becomes ill, the fear level is real. While doctors should be your go-to people without a second thought in case of any health issue faced by infants, some health chronic health troubles require safe hacks to solve the problem. If you want to know mommy tip 101, it is here with this mom who posted it on a Facebook page called Melons and Cuties. This mother tackled her baby's chest congestion using her sex toy like a pro. She took on to Facebook to share her easy home remedy to get rid of her baby's congested chest. So apparently, using a vibrator on a baby's back in a steamy bathroom is extremely helpful in terms of getting rid of chest congestion. This Women's Sex Toy Won an Innovation Award at CES 2019; But Got Revoked: Here's Why
The mother who shared the hack is called Crystal Snider posted the mom-hack along with a picture of her baby with a vibrator on the back. The post read- "Our customer shares her remedy for chest congestion!! Use on baby's back while sitting in a steamy bathroom. Brilliant!!!" Crystal further remarked in her post, "Note that many hospitals and respiratory therapists use these in the treatment of respiratory issues on the BACK in hospital settings. It is common practice. We are just sharing the information and do NOT sell this product."
However, her post ended with a disclaimer that we entirely agree with as well. The post read, "We do not support mom-shaming, and those comments will be deleted." Makes sense. Mommy shamers, take that.
Here's the post made by Crystal Snider about using a vibrator for getting rid of her baby's chest congestion.
"I'm amazed and mortified at the same time over the reactions. It's not a taboo topic for us; it's not about sexuality. It's a mum hack," Crystal said to kiis1011