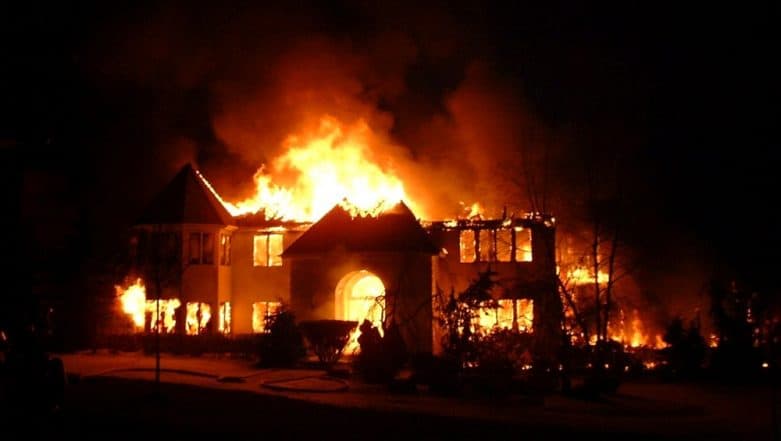 In an insane incident, a 33-years-old mother was charged with burning a house down in revenge of a failed Ménage À Trois. According to reports, she set her boyfriend's apartment on fire in a fit of rage. She desperately felt like "she needed to hurt somebody" when after a threesome, she was sent home, but the other woman stayed. The accused mother, Tasia Young from New Jersey, set her boyfriend's house on fire after being asked to go home after a Ménage À Trois. She was absolutely infuriated and therefore opted for setting the man's house on fire, as per reports by Daily Mail. Woman Flashes Her Boobs to a Woman Driver in a Weird Case of Road Rage.
Soon after the threesome, the man ordered her a cab for her to go home but the third person stayed back, and that is when Young bought matches and a lighter to set the man's house ablaze. She reportedly started the fire with a tissue after the Ménage À Trois went wrong. The cops told Daily mail that "she needed to hurt somebody" and was "going through a lot." Moreover, unfortunately, the fire also burned a property connected with the property of the man involved with six people living in it. There are reports that the other woman who she thought was inside wasn't actually inside the property that was burned.
Here's Anna Faris Explaining Why Threesomes Sound Better Than They Actually Are:
Tasia Young has been charged with "arson, aggravated assault, criminal mischief and multiple counts of endangering another person" as per Daily Mail. It is said that even her social media accounts reflected that she was in a sad state of mind.