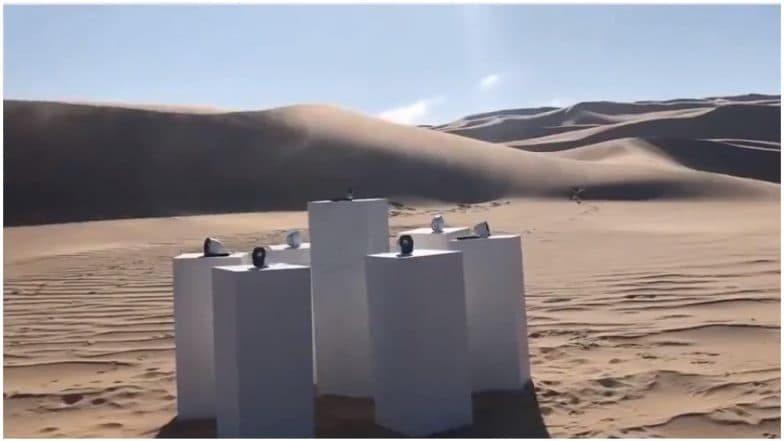 If you ever happen to visit or walk through the Namibian desert and listen to a song playing or a musical tune out of nowhere, don't be scared. Because an African artist has added his creation to the most certain things on the planet. A Namibian-German artist named Max Siedentopf has his Toto song 'Africa' playing over and over again on a solar-powered sound installation in the Namibian desert. Called the 'Toto Forever' installation, the song 'Africa' will perpetually play until the end of time! It is among the things that last forever unless some calamity strikes it down.
Toto's 1982 track is the most streamed song in 2017 with over 440 million views on YouTube. Siedentopf told BBC that solar batteries are going "to keep Toto going for all eternity." The artist has not revealed the exact spot where the six speakers and MP3 player have been set up in the 55-million-year-old desert. He said he hopes the song plays for another 55 million years. YouTube Rewind 2018: Recap Video of Entire Year May Become The Most Disliked Video Ever?
The five-minute-long song that recently garnered further popularity especially due to different cover versions by  Weezer and Pitbull has also resulted in a lot of funny memes on social media. The 27-year-old reportedly said, "I wanted to pay the song the ultimate homage and physically exhibit 'Africa' in Africa. Some (Namibians) love it and some say it's probably the worst sound installation ever. I think that's a great compliment."
Watch the video below:
He added saying, "Most parts of the installation were chosen to be as durable as possible, but I'm sure the harsh environment of the desert will devour the installation eventually." While one can locate it on the map, he said that it's "supposed to be a bit like a treasure that only the most loyal of Toto fans can find."