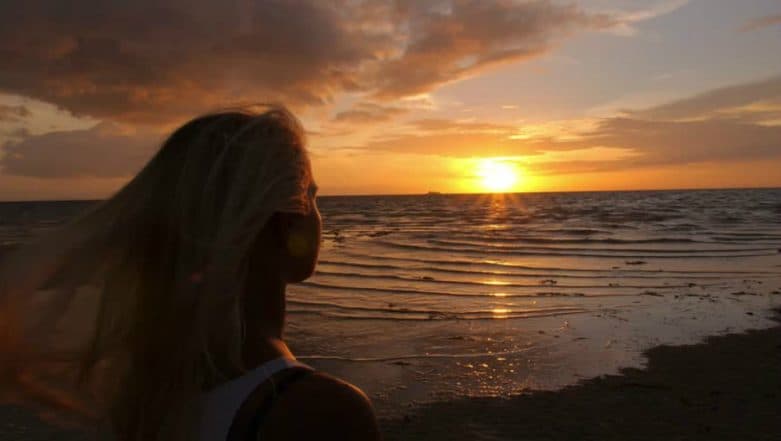 Two working days are gone and here we are, waking up to the mid-week, popularly known as Wednesday. Many people consider hump day as one of the worst day of the week. It feels like we have been working for ages and we are horribly far away from the weekend. Thousands of people will take to social media to share some encouraging or inspiring and humorous life advice as part of #WednesdayWisdom. With time, it has become one of the famous hashtag among the netizens. Everyone knows how important it has become to stay motivated. And the quotes of wisdom are not just limited to social media. You want to encourage your bae and here you have some WhatsApp messages too along with cool GIFs.
Wednesdays get a bad wrap for being the longest day of the week. We slump into our schedule thinking about insignificant things. Hey, we are exhausted! But Twitterati is here to take us through the day with some hardcore #WednesdayWisdom. Yes, some are actual wisdom while other insights are hilarious.  Instead of experiencing mass moaning in the middle of the week, here we have got some of the great tweets, quotes, WhatsApp messages, funny GIFs to take you away from the negativity. Let's see what Twitter has to say this morning!
Yes, you can!
Remember the time you thought you never could survive?

.

.

You did. And you can do it again...#WednesdayMotivation

— ruhi (@ruhiyash) March 21, 2018
Pay no mind to those who talk behind your back, it simply means you are two steps ahead of them. – Nannas Green.
Do you wish the same?
May God break the front

teeth of those people who secretly plot evil against u, so that u know ur enemies by their smiles 😁#wednesdaywisdom #wednesdaythoughts #wednesday #WednesdayMotivation pic.twitter.com/J0hVWMk8Sd

— Babuji (@TulsidasParekh) March 21, 2018
Today is Wednesday! Which means tomorrow is Pre-Friday, which means the next day is Friday. So it's basically Friday!
Human spirit is to grow strong..
Difficulties are meant to rouse, not discourage. The human spirit is to grow strong by conflict. #quote#Entrepreneur#WednesdayWisdom#WednesdayMotivationpic.twitter.com/bZ9aZBQRSg

— Desmond Dreckett (@DesmondDreckett) March 21, 2018
Put a smile on your face. We are going over the hump and down sliding to the weekend! Here is the little bunny in GIF image wishing you all a Happy Wednesday.
Is this your morning schedule too?
#MidWeek Feel #Wednesday #Motivation #Wellness book in for a #massage session. Time to switch off #wellnesswednesday #humpday #wednesdaymotivation #midweekblues #health #fitness #myotherapy #massagetherapy #sports #reflexology #aromatherapy #pregnancycare #melbourne # #Victoria pic.twitter.com/5GnwfTLL3Y

— Elicia Brennan (@Ebmyotherapy) March 20, 2018
I realised this week that I just cannot do it at all. So I will choose to do what I can, Fabulously!
These are some quotes and tweets of wisdom that will propel you forward. There is nothing better than smiling at your desk for few seconds. The above sayings will build up positivity one by one, until you are in the swing of Wednesday Wisdom.