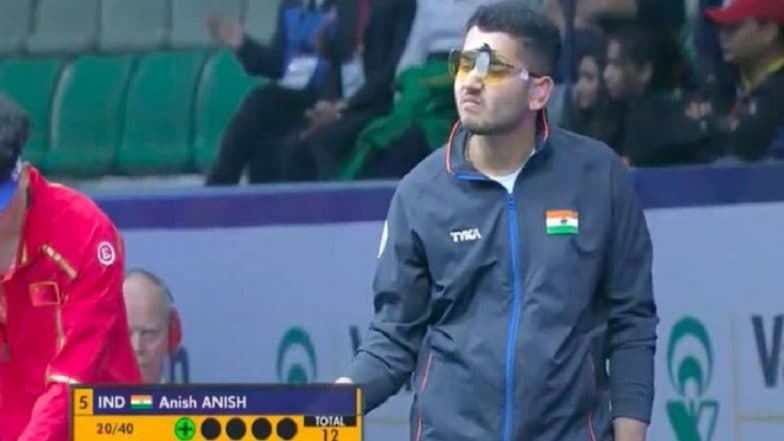 India continued its dominance in the International Shooting Sport Federation (ISSF) Junior World Cup 2019 with 16-year-old Anish Bhanwala claiming a gold medal in the 25m Rapid fire pistol event. It was Bhanwala's second medal at the Junior World Cup with the Haryana lad winning a bronze in the men's 25m standard pistol event in the opening day of the event. ISSF Junior Shooting World Cup 2019: Vijayveer Sidhu Wins 3rd Gold in Germany.
Meanwhile, another Indian in the fray, Adarsh Singh narrowly missed the podium after finishing fourth in the event. Adarsh had also clinched a silver medal in the 25m standard pistol event.
Earlier, Bhanwala won a silver in the 25m standard pistol event which was won by another Indian Udhayveer Sidhu. Sidhu shot 575 in the junior men's 25m standard pistol event to clinch the gold, while Adarsh (568) and Bhanwala (566) had won the silver and bronze respectively to complete a clean-sweep for India in the event.
Team India had been completely dominant in the ongoing ISSF Juinor World Cup 2019 for rifle, pistol and shotgun shooters and have already won more than five gold medals to go with their six silver and two bronze medals.