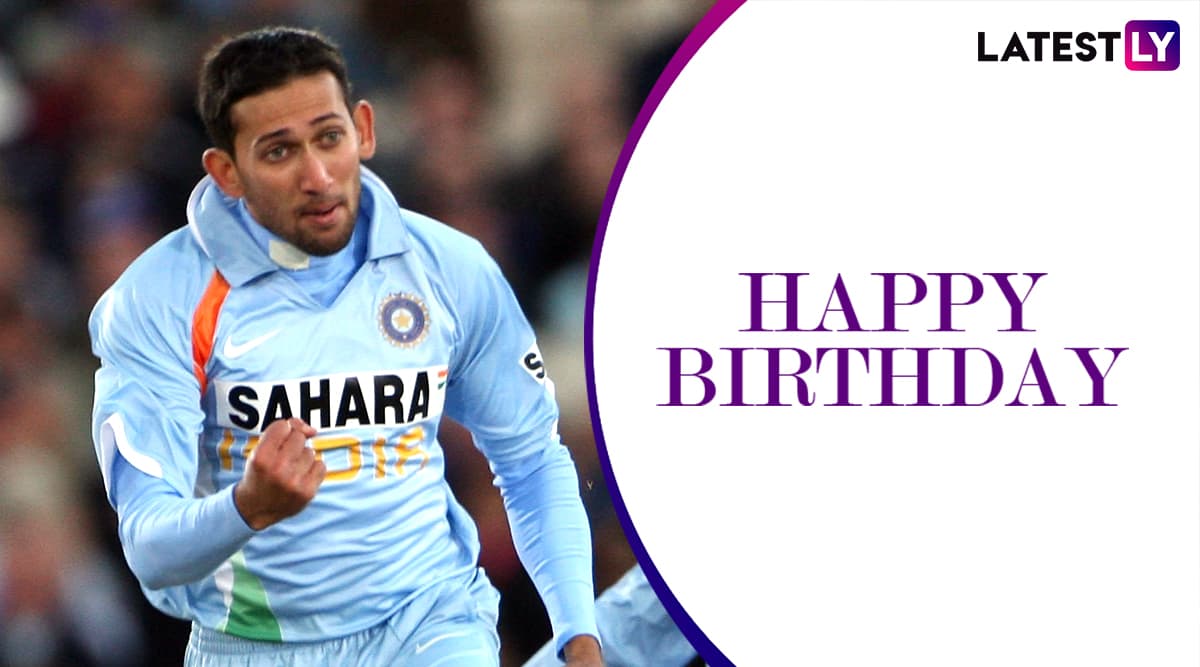 Ajit Agarkar celebrates his 42nd birthday on December 4, 2019 (Wednesday). The former Indian cricketer, who 12 years after his retirement still holds the records of being the fastest Indian to score an ODI fifty and also is the fastest from the nation to take 50 ODI wickets, was born on this day in 1977. Agarkar was part of the 2003 Indian World Cup team that lost the final to Australia and was also in the team, which lifted the inaugural T20 World Cup in 2007. Agarkar, at 29, was the eldest member of the MS Dhoni-led side that beat Pakistan by 5-run in a thrilling final to win the first edition of the 2007 ICC T20 World Cup. The win remains India's only ICC World T20 Triumph.
Agarkar was born in Mumbai, Maharashtra to Meena and Balachandra Agarkar on December 4, 1977. He started his cricket journey under the tutelage of late Mumbai-based cricket coach Ramakant Achrekar, who coached many popular cricketers from the state. Most notably, Sachin Tendulkar, Vinod Kambli and Pravin Amre. Interestingly, Agarkar started out as a batsman, scored heavily and hit several big scores in junior cricket. He was 15, when Agarkar hit his first triple century.
Many touted him to be the next Tendulkar in making. But Agarkar soon shifted focus out of batting and moved into bowling. This was after he was informed that he wouldn't break into the Mumbai Stat cricket team as a batsman as there were too many superstars in that teams and the only way to reach there was by being a fast bowler. He soon realised that he stood better chances as an all-rounder. As not only Mumbai but also the Indian cricket team was short on finding a prolific all-rounder following the retirement of Kapil Dev.
Ajit Agarkar was born on December 4, 1977, in Mumbai to Meena and Balachandra Agarkar

Agarkar started as a pure batsman and was termed the 'next Tendulkar before shifting his focus to bowling in order to break into the Mumbai state team

He is the fastest Indian and second fastest overall to take 50 ODI wickets

Ajit Agarkar recorded his highest ODI score of 95 runs in an ODI against Zimbabwe after being sent to bat at first-down

Agarkar is the fastest Indian to complete 50, 150, 200 and 250 ODI wickets

He is one of only nine Indian cricketers to score a century at the iconic Lord's cricket ground

Agarkar is nicknamed 'Bombay duck' as a result of scoring 7 consecutive test ducks against Australia

Ajit Agarkar is India's third-highest and overall 16th highest ODI wicket-taker
But 1996 Agarkar was playing for Mumbai in the Ranji Trophy and even made his India debut by the age of 21. He was relatively short when compared to other fast bowling counterparts. But that did not deter him from bowling at speed of 140km/hr. His ability to swing the ball at the start of the innings and reverse it towards the end of the innings – added to his athletic body and a good run-up – made Agarkar one of India's primary fast bowlers in One-Day cricket.
Agarkar went to play 191 ODI matches for India, 26 Tests and four Twenty20 Internationals. Three of his four T20Is for India came in the 2007 ICC World Twenty20, including the tied match against Pakistan in the group stage of the tournament. It was India's first match in the competition and they won it in the bowl-out with Pakistan missing all of their three attempts. Agarkar bid adieu to his international career in 2007 with 288 ODI wickets, which made him the third-highest ODI wicket-taking bowler in Indian list and 16th in the overall list. He is also the fastest Indian cricketer to take 50, 150, 200 and 250 ODI wickets in international cricket.