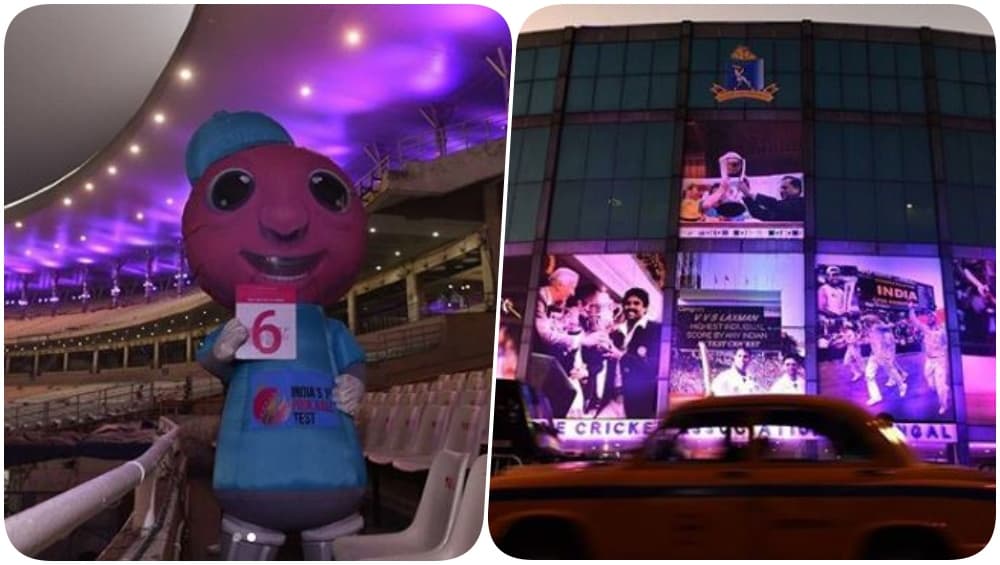 India is to witness the day and night historic Test match for the first time. The historic day and night Test match will be held at the Eden Gardens in Kolkata. Not only the Indian administrations but also the players are quite excited about the new format of the game. The match will witness a full house as yesterday BCCI Chief Sourav Ganguly informed that the tickets have been sold out for the Test match. Now Eden Gardens Stadium is also decked up for the match which will begin on November 21, 2019. India Vs Bangladesh, Cricket Score 2nd Test Match.
The stadium is lighted in pink and looks extremely beautiful to host the game. The premises of the stadium is decorated with posters of the most memorable moments of Indian cricket including the World Cup win in 1983 and a few others. Major chunks of the walls are decorated with colourful graffitis and mascots Tinku Minku will also enthrall the audiences.
The official page of the BCCI shared the video of the same on social media.
Video
Picture
Another pic
Last one
The Indian cricket team landed in Kolkata yesterday for the match. Talking about the two-match Test series, the Indian cricket team won the first game by an inning and 130 runs. The series is a part of the World Test Championship and India currently leads the table and have remained unbeaten so far in the tournament.