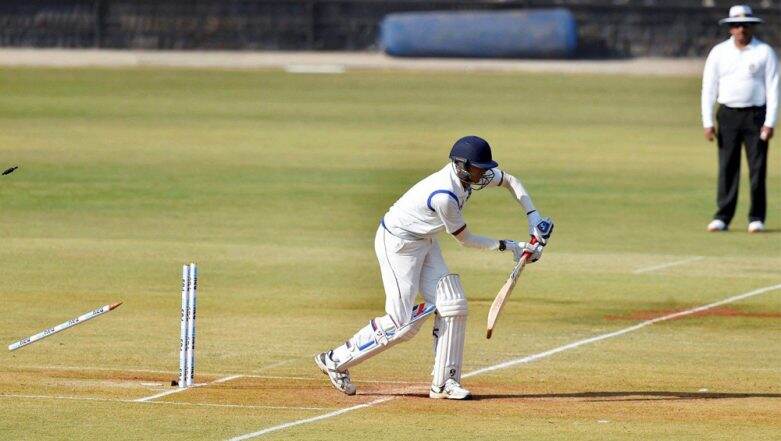 The Indian team is breaking records in Australia at the moment, but in India is the Ranji Trophy 2019 tournament, which has kept fans engaged back home. In a match between Madhya Pradesh and Andhra Pradesh, the former lost six wickets without adding a run on the scoreboard in a shambolic collapse, and eventually lost the game.
The Madhya Pradesh team were playing on 35/3 in the second innings in the ninth over. In no time the scoreboard read 35 all out, with Gaurav Yadav being absent hurt, in the 17th over. Paidikalva Vijaykumar took three wickets for 17 runs, while KV Sasikanth took six wickets for 18 runs.
The dramatic collapse saw the Madhya Pradesh team lose the match by 307 runs. The loss resulted in MP being knocked-out of the tournament, and it was only them to be blamed for the dismal performance.
In the first innings, Andhra Pradesh was bundled out on 132 runs. In reply, Madhya Pradesh scored 91 runs in their first innings. However, Andhra's second innings score of 301 runs saw the match being beyond MP's reach. And what happened in their second innings is for everyone to see.
The spicy pitch at Holkar Stadium in Indore was too hot for Madhya Pradesh team to handle. They would be ruing their chances thinking about the manner in which they collapsed in their second innings.