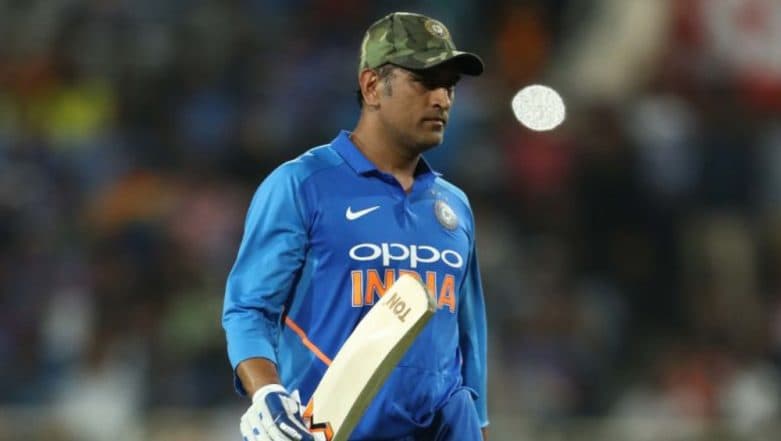 Former Indian skipper MS Dhoni has excused himself from joining the team for the tour of West Indies and will soon be joining his regiment in Kashmir. Ahead of this, MS Dhoni was seen delivering a speech in Chennai where he spoke about his personal life. The former Indian captain has restricted from speaking to the media since the time he has stepped down as a skipper. But has been spotted in a few events here and there. The former Indian skipper was seen speaking about marriage and family life. Sheldon Cottrell Salutes Dhoni's Inspirational Love for the Country (See Post).
With a pinch of humour, Dhoni was seen talking about life after passing the age of 50. "The real need of marriage is, once you cross fifty, it's a time of real love, where your children are going to schools and colleges and that's the time you get for yourself." According to him, marriage is like an investment. Check out the whole video below:
MS Dhoni was last seen in action during the CWC 2019. During the match against New Zealand, the former Indian skipper scored 50 runs and was criticised brutally for his slow innings. Post this, there have been rumours of MS Dhoni hanging his boots from international cricket. But there have been no further updates on the same. In fact, in the press conference addressed by Chief Selector MSK Prasad, there was no clarification given on his retirement. The Chief selector mentioned that a legend like MS Dhoni knows when to retire. For now, Dhoni will be joining his regiment in Kashmir from July 31 and will stay there until August 15, 2019.