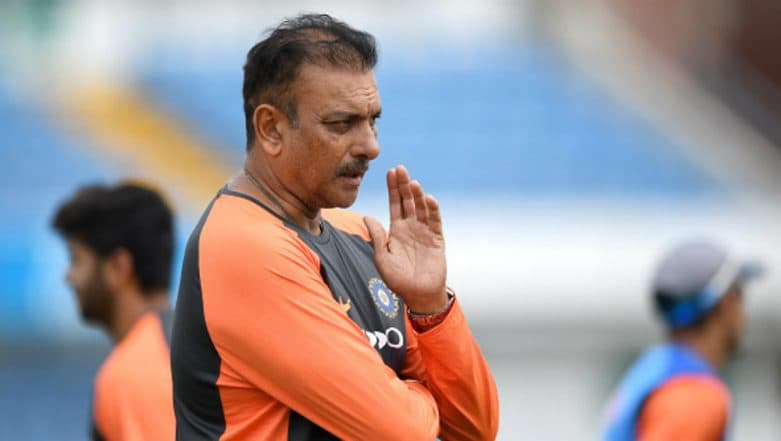 A couple of days ago Aussie commentator Kerry O'Keefe questioned Mayank Agarwal's credentials and said, that he got a triple century against railway staff canteen. He also said that the bowlers from the team were chefs and waiters. The veteran Australian cricketer was slammed by the netizens for the comment and he had to apologise for the same. Now, Ravi Shastri obviously got to know about Kerry' comments and he has slammed the Australian for the same. The Indian coach took a jibe at Kerry after the conclusion of Day 3 while speaking about Cheteshwar Pujara's century. Kerry O' Keefe Makes Distasteful Comment on Mayank Agarwal & Ranji Trophy During Boxing Day Test; Aussie Commentator Apologises After Being Slammed by Netizens!
"He [Mayank] has got a message for Kerry... 'when you do open your canteen, he wants to come and smell the coffee. He wants to compare it to the ones back in India...coffee here's better or the ones back home'." "Mayank Agarwal...let's not take it from him. We could have easily been three down for 80 and then it would have been a different ball game. He dug deep," he added. This comment left Shane Warne and Mark Waugh in splits. Warne and Waugh were a part of the broadcasters' team when the comment was made by Kerry. Watch the video below.
Ravi Shastri responds to Kerry O'Keefe's "joke" pic.twitter.com/WWtXnO7oK3

— Thejas (@Jazz_CB) December 27, 2018
The Australian while apologizing for the remark said, "I was mentioning the runs Agarwal got in first-class cricket in India and there's been a reaction. There was no way I was demeaning the standard, it was tongue in cheek. There are lots of runs scored so apologies if anyone out there took offence."