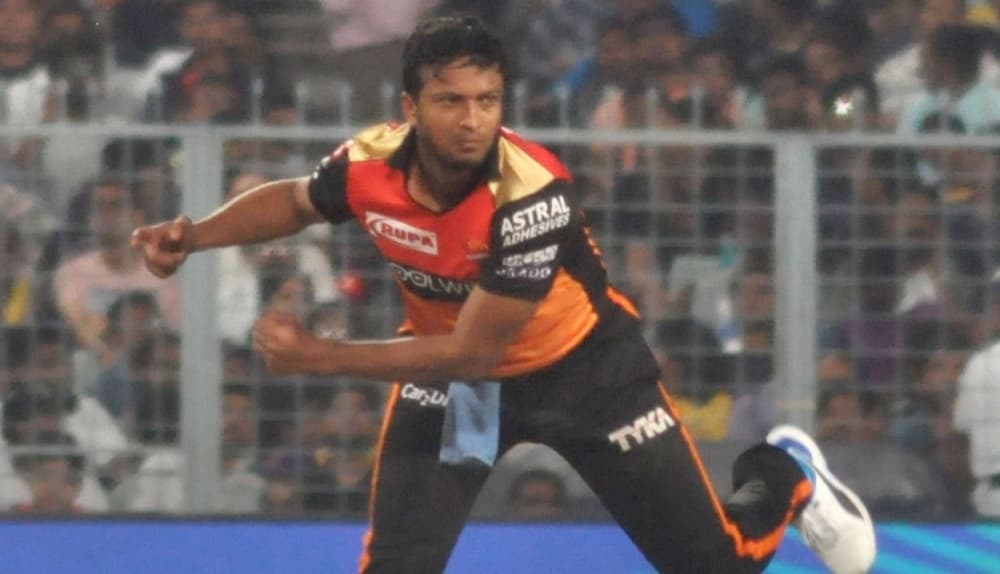 Ahead of the Bangladesh tour to India, the visiting team has suffered from a massive jolt as the International Cricket Council handed over a two-year ban on Shakib Al Hasan as he failed to report being approached by the bookie. The Bangladeshi all-rounder failed not reporting approaches from an alleged Indian booking twice during the tri-series between Bangladesh, Sri Lanka and Zimbabwe and also once during the IPL 2018. He represents Sunrisers Hyderabad in the Indian Premier League. Indian bookie Deepak Aggarwal was the one who contacted the Bangladeshi all-rounder. Shakib Al Hasan Banned for Two Years from All Cricketing Activities After Breaching ICC Anti-Corruption Code.
The International Cricket Council had interviewed in January 2019 and August 2019. According to the ICC, 'Shakib was cautioned that the answers and information provided by him could be used as evidence to support a charge or charges in relation to a breach of the Code. Shakib admitted various failures to report approaches made to him to provide inside information.' In mid-November 2017, at the instigation of Aggarwal, Shakib exchanged various WhatsApp messages in which the bookie sought to meet him. IN 2018, Aggarwal congratulated him for his being the man of the match saying, "Do we work in this or I wait till the IPL". The work here meant about providing inside information on the team.
On January 23, 2018, the Bangladeshi all-rounder received another text from Aggarwal reading, "Bro anything in this series?" on April 26, 2018, he was asked by Aggarwal if he is playing the match between Sunrisers Hyderabad and the bookie spoke to him at length about bitcoins, dollar accounts and asked him for his dollar account details. However, the Bangladeshi all-rounder said that he would want to meet him first. On April 26, 2018, many of his messages were deleted which had requests from the bookie for sharing a piece of inside information. Shakib Al Hasan had confirmed that he was feeling a bit dodgy and he had a feeling that Aggarwal is a bookie.