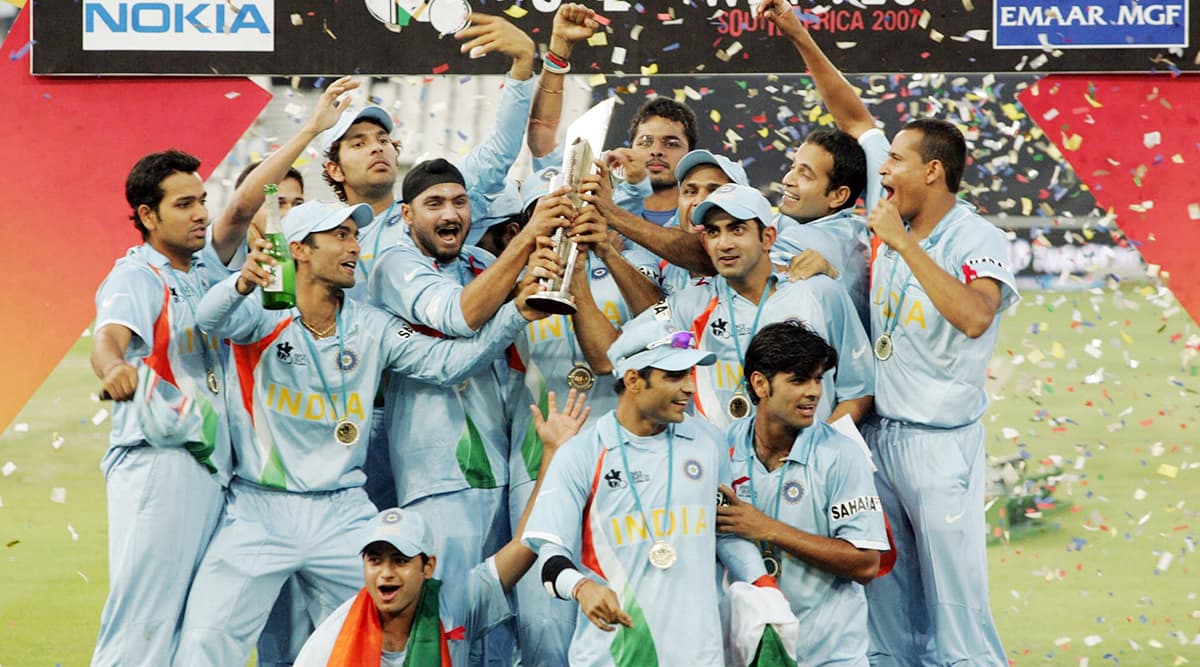 12 years ago, India won the T20I World Cup 200 after beating Pakistan in South Africa by five runs and walked away with the title in the inaugural season. Not only the netizens but also the players who were a part of the squad went on to share and relive the memories of the T20I World Cup 2007. Yuvraj Singh, Gautam Gambhir, Irfan Pathan, Yusuf Pathan and others went on to relive the moments of the game. Each of these players took to social media to relive the memories. MS Dhoni Shares a Funny Instagram Video as Fans Celebrate 12 Years of India's Win Over Pakistan in 2007 ICC T20 World Cup Final.
After winning the toss, India elected to bat first at Johannesburg. Gautam Gambhir gave a great start to the team with 75 runs. Whereas, Yusuf Pathan, Robin Uthappa and Yuvraj Singh got out on 15, 8 and 14 runs. Rohit Sharma and Irfan Pathan remained not out on the score of 30 and 3 runs. None of the batsmen apart from Misbah Ul Haq could go beyond the score of 43 runs. The Pakistani team got all out on 152 runs.
Now, let's check out the tweets of the cricketers below:
That moment of pure happiness when you win the World Cup for your country. Can't ever be expressed in words. #pricelessmemories pic.twitter.com/nJs2Gyk1zW

— yuvraj singh (@YUVSTRONG12) September 24, 2019
Gautam Gambhir
The rush of fulfilling the dreams of a billion people and being crowned World Champions 🏆 pic.twitter.com/gYPwHfaOP0

— Gautam Gambhir (@GautamGambhir) September 24, 2019
Irfan Pathan
What's ur fav movement of that World Cup ?? Mine playing with my brother @iamyusufpathan for the first time together for India and @YUVSTRONG12 6 sixes in an over #WorldCup2007 #memories #fans pic.twitter.com/lrOK8uCxdI

— Irfan Pathan (@IrfanPathan) September 24, 2019
Yusuf Pathan
An unforgettable night, a nerve-wracking game - Exactly, 12 years ago, we lifted the inaugural WT20 title and that day remains very special to me. A significant day in the history of Indian cricket. @BCCI pic.twitter.com/NJRe6Sxocs

— Yusuf Pathan (@iamyusufpathan) September 24, 2019
Irfan Pathan went on to become the Man of the Match for scalping the three wickets from four overs. He bowled at an economy of 4.00 giving away 16 runs from his spells. "It's one of the things I will treasure for the rest of my life. I'd like to congratulate the boys and thank them for the response they have given me. No-one expected us to win and the way we played today we deserve a big celebration," he said after the game.