Liverpool waited for three decades to clinch the Premier League trophy. The day is finally here where the Reds will be lifting the glory after a long wait. Liverpool will be playing their last game of the EPL 2019-20 against Chelsea tonight and regardless of the results of the game, Jurgen Klopp's men will be picking up the glory. Special preparations have been made by Liverpool to celebrate the win as the stadium is decorated with life-size posted of Mohamed Salah and the team. Liverpool's EPL Title Win Celebrations Rehearsed, Viral Video Shows the Scene at Anfield.
We bring you behind the scenes the picture of the Anfield ahead of Liverpool's game against Chelsea. The social media account of the Reds is already bussing with excitement and even the fans can't keep calm. But Jurgen Klopp has requested fans to gather around the stadium for celebrating the win with the pandemic of the coronavirus. Check out the snaps and the video of the preparations below:
The gong is here
Pheww
Behind the scenes
Posters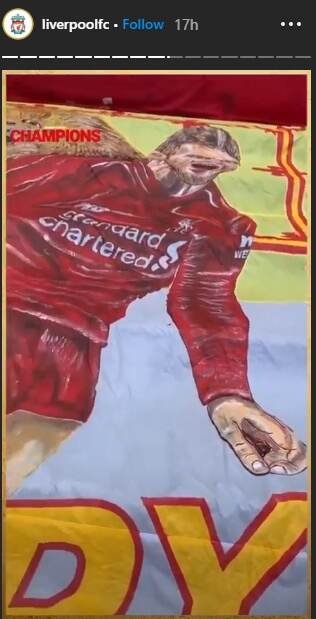 Last one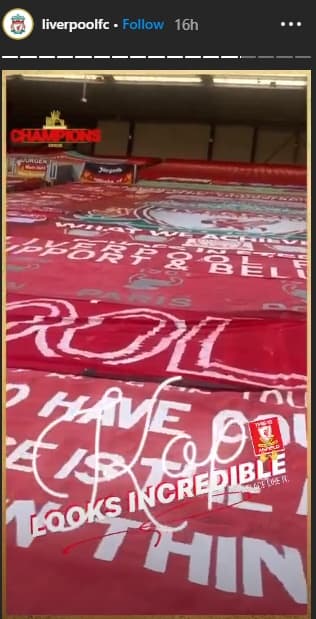 Mohamed Salah took to social media and posted a video which was actually a commercial for a sports footwear brand. In the video, you hear him saying, "My new home has been patient for thirty years. And I know they would have waited as long as it takes. Patience always receives the best award. And finally, we don't have to wait any more."
(The above story first appeared on LatestLY on Jul 22, 2020 03:49 PM IST. For more news and updates on politics, world, sports, entertainment and lifestyle, log on to our website latestly.com).