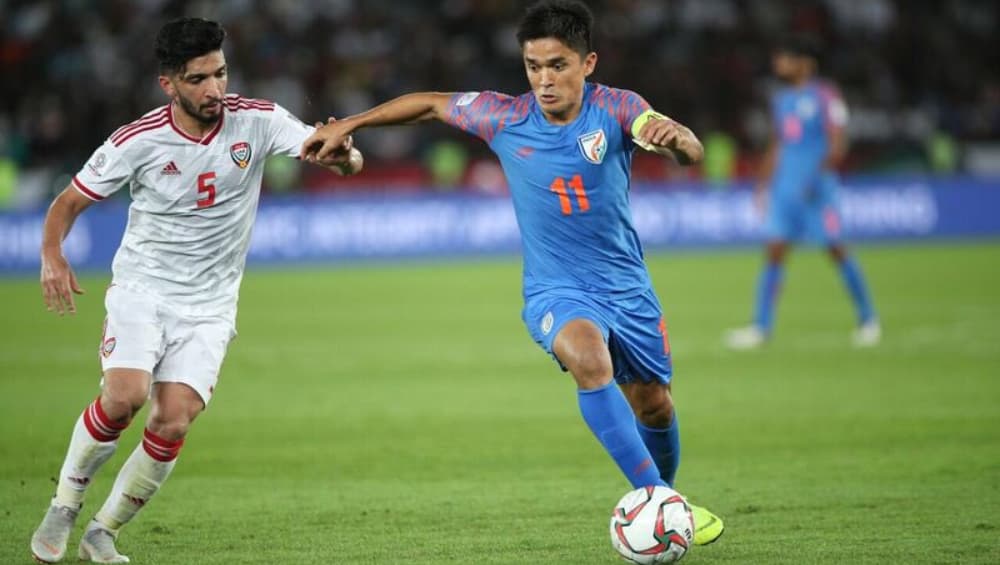 Indian football team captain Sunil Chhetri became the latest to criticize Delhi's air quality and want the problem to be rectified as soon as possible. The star striker feels that Delhi's atmosphere is getting worse as people feel irritation in their eyes when they come here. The 35-year old has also witnessed many foreign players wearing masks when they are in India's capital. The recent atmosphere of Delhi is a worrying sign for the city as the air quality is deteriorating continuously and is creating a lot of trouble for the local people.
Addressing to media, Chettri talked about the problems the people are facing in Delhi's atmosphere. According to the footballer, many people don't stay in Delhi during Diwali and the atmosphere gets more worsen by the crackers. The city's government has banned the conventional firecrackers for Diwali but it didn't restrict the air pollution much. On Wednesday, Delhi's overall air quality index was 422 which is a severe problem for the city. Chettri, who is leading the Indian football team in the ongoing FIFA World Cup Asian Qualifiers 2022, is the latest to bemused by the Delhi's air and urged the local people to come and rectify the issue.
See Tweet!!
India football team captain Sunil Chhetri: When we come to Delhi, we feel irritation in our eyes. Some foreign players wear masks. A lot of people don't stay here for Diwali, they venture out. All of us should come together and think how do we rectify this. pic.twitter.com/4bjEyGVFrb

— ANI (@ANI) October 30, 2019
Chettri, who has emerged as the footballing sensation in the country, is currently aiming to guide the Men in Blue to the title in the ongoing FIFA World Cup Qualifiers. Although, India have not opened their account in the three matches they played but managed to seize two ties and faced loss in one match. India's next match will be against Afghanistan on November 11 where they will look to thrash the opposition and make their case stronger in the tournament.