Vichai Srivaddhanaprabha, the Thai billionaire and owner of Premier League side Leicester City F.C. died after his helicopter crashed just outside football club's home ground, King Power Stadium on Saturday. After 24 hours of the horrific accident, the club confirmed on Sunday night that Srivaddhanaprabha, two members of his staff, the pilot and a passenger were killed when the aircraft crashed at about 8.30 p.m. on Saturday, in a parking lot next to the King Power Stadium in Leicester, reports CNN. Eyewitnesses say the chopper just cleared the roof of the stand as it developed a snag and crashed onto the car park. There was a huge ball of fire as emergency teams were pressed into service. The owner was present for a league game between Leicester City and West Ham United which ended in a 1-1 draw.  Leicester City Owner, Vichai Srivaddhanaprabha, Confirmed Dead after His Chopper Crashed outside Home Stadium in the UK.
The incident which occurred around 8.30 PM local time an hour after the full-time whistle has everyone involved with the club fearing for the worse. It was also being reported the club staff were in tears as the news broke in while there have also been eyewitness accounts of Leicester City keeper Kasper Schmeichel rushing towards the crash site and was visibly distraught at what he saw.
Watch Video of Vichai Srivaddhanaprabha's Helicopter Crash Post Match
Who is Vichai Srivaddhanaprabha?
Vichai Srivaddhanaprabha was the owner of King Power, Thailand's leading duty-free travel retail group. The company was founded in 1989 when it set up its first duty-free shop at Mahtun Plaza. What started off as a relatively obscure entity grew into a multi-billion dollar empire by the efforts of Vichai. This was largely achieved through a close connection with Thailand's ruling class as he saw one contract after another come his way. The most prominent amongst those was in 2006 when King Power a duty-free concession at Bangkok's new Suvarnabhumi airport. This opened his retail chain to millions of travellers from around the globe, and there was no holding back from here. Leicester City Owner Vichai Srivaddhanaprabha Feared Dead as His Helicopter Crashes Near Stadium After Premier League Match, View Pics and Videos.
There were allegations of corruption against King Power in 2017 when it paid the Thai Government only 3 percent of the duty-free income as against the 15 percent mentioned in the contract. The case was dismissed in early 2018, and here again, it is alleged Vichai Srivaddhanaprabha used his political contacts to get over the trouble. His business may have earned him a name back in Thailand but his true world class moment came in 2016 his club Leicester City won the English Premier League.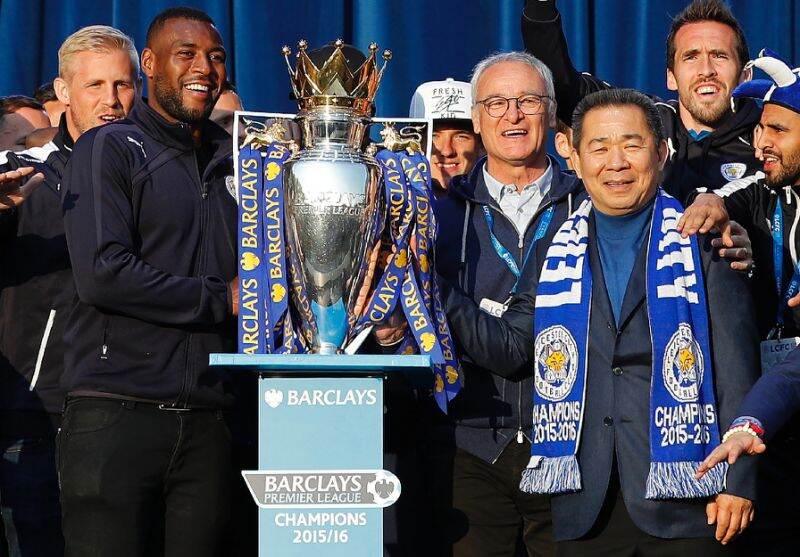 Vichai had bought the club for 51 million dollars in 2010 and its rise to the throne in the 2015-16 season is still regarded by many as one of the greatest sporting miracles of all time. A relatively unknown club winning the most competitive league on the planet is something no one could have imagined but became a reality under Vichai's ownership.
He was also an ardent Polo fan and owns a fleet of horses in England in addition to being a lifetime member of London's Ham Polo Club, a place associated with the elite. Also a believer in the philosophy of Karma and being a devout Buddhist, Vichai Srivaddhanaprabha got many monks to grace the Leicester City stadium to bring in good luck.