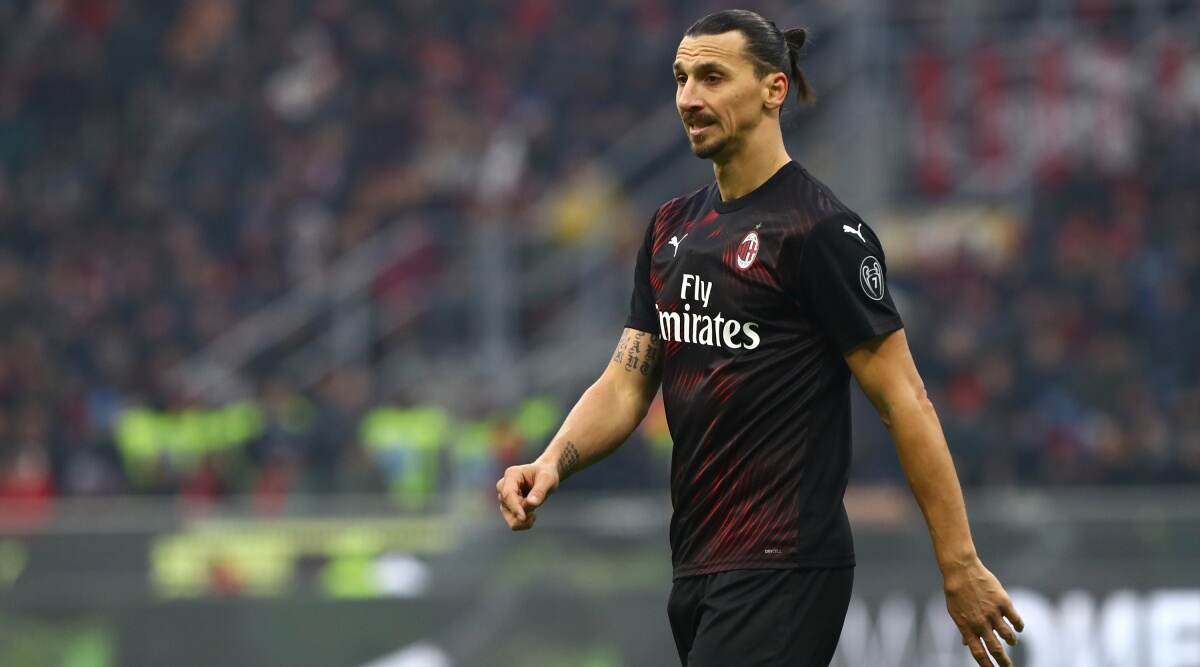 Zlatan Ibrahimovic returned to Serie A and had been in the news ever since. The former Manchester United striker was given a warm welcome to Milan by the fans as they waited for him in huge numbers even when he jetted to Milan a few days ago. The scene at the stadium was no different as he made a debut appearance against Sampdoria. Zlatan fans once again welcomed their hero and were seen holding a huge placard for him during the match against Sampdoria. Zlatan is in Milan on a six-month-long contract. Zlatan Ibrahimovic Launches Fresh Attack on Cristiano Ronaldo, Teases him With Lionel Messi Jibe. 
Zlatan might have failed to score a goal in his debut appearance but thanked the fans for the kind of support that they offered to him. The match ended with a goalless draw and Zlatan who held the record for scoring a goal in his debut but that came crashing down. Zlatan was introduced as a substitute at the 55th minute of the game and he got a rousing welcome when he stepped on donning the colours of AC Milan for the second time in his career. Needless to say that Swedish footballer was also happy with the kind of a welcome given to him and thus took to social media to thank the fans.
First, have a look at the video where Zlatan received a rousing welcome
Numero 21...@Ibra_official #zlatanibrahimovic #IZBACK #zlatanera #ACMilan @acmilan pic.twitter.com/weLI5ws67o

— Lenin Camana (@ACMilansiempre) January 7, 2020
The stadium went berserk as soon as Zlatan entered the pitch
Ore 16:16 - Stadio #SanSiro

❤️🖤Pelle d'oca, ed il magone. Quella falcata apre la porta a tanti ricordi ❤️🖤@acmilan @Ibra_official @la_rossonera #IZBACK #ibrahimovic #zlatanibrahimovic #Zlatan #MilanSampdoria #MilanSamp pic.twitter.com/Wrmf5Pc1hd

— Andrea Pietrafitta (@apietrafitta) January 6, 2020
Zlatan's post
View this post on Instagram
Stefano Pioli, the manager of AC Milan said that Ibra left a positive impact. "He brought character but the team are not used to having someone with that physical presence in the area and did not provide enough crosses," he said after the game.