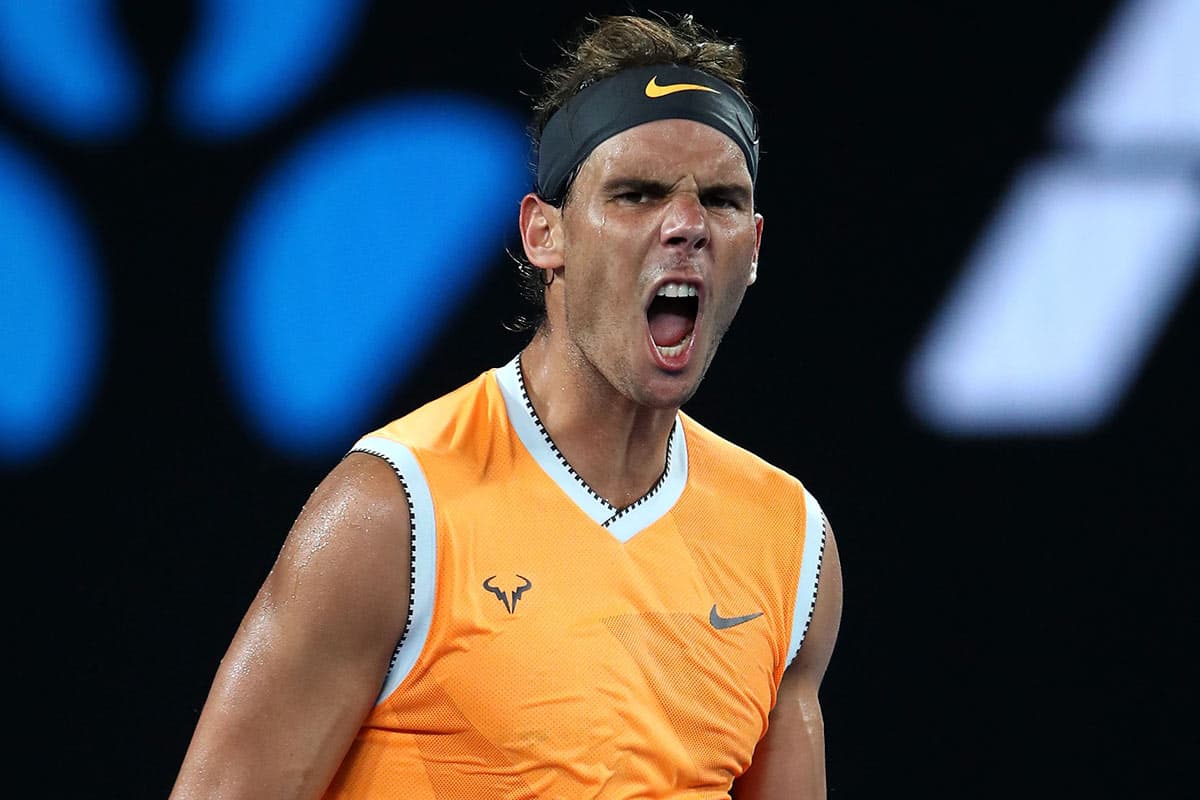 Rafael Nadal has urged athletes from his country to join the fight against coronavirus and help raise 11 million euros to support victims of COVID-19. "We cannot let them down now," said Nadal in a short video clip requesting the athletes from his country to give back something to the same society that etched them to greatness. The 19-time Grand Slam champion said he had spoken with Spanish basketball international and NBA star Pau Gasol to start an initiative to support the Red Cross and help families in Spain affected by the virus. Earlier, Roger Federer and his wife Mirika had donated 1 million Swiss francs to help affected people and their families in Switzerland. Rafael Nadal Dons the Chef Hat While Self-isolating at Home Amid Covid-19 Pandemic, Shares Message for Fans (See Post).
Over 4000 people have died while more than 56, 000 people have been affected by the pandemic in Spain taking the death toll in the country ahead of China, where the virus was reported to have originated. The Spanish government have been forced to declare a nation-wide lockdown until April 14, 2020, to stop the situation from escalating any further.
Rafael Nadal Requests for Donations From Spanish Athletes
Ha llegado la hora de que el deporte español consigamos #nuestramejorvictoria.

Colabora en el proyecto #CruzRojaResponde con tu aportación a ES44 0049 0001 5321 1002 2225. @paugasol y yo la tenemos en camino. ¿Te unes?

👉 https://t.co/FkUPrvfhpr#vamos 👆🏻🎾 🏀 🙏 pic.twitter.com/pWYIfPfj0U

— Rafa Nadal (@RafaelNadal) March 26, 2020
"I think that we're the athletes that we are in large part because of your support and now is that time that your athletes don't fail you," Nadal was quoted as saying by news agency Reuters in the video. "We reached the conclusion that now is the time to launch an initiative which we hope that all Spanish sports come together in a show of solidarity and a good example of unity to align ourselves with the Red Cross Responde."
"The objective is clear, it's to raise 11 million euros to help 1.35 million people. We trust that all of Spanish sport comes on board… Pau and I have already made our donations and we trust in you to make sure that this is our best victory," Nadal added. He also informed that both he and Pau Gasol have already made their donations and was hoping others would donate too to help the country fight and curb the spread of the virus.
Nadal's Donation and his video message urging others to come forward with the help came after Tennis contemporary and nemesis Federer donated 1 million Swiss francs to help vulnerable families in Switzerland. Many other athletes, including Lionel Messi and Cristiano Ronaldo, have also come forward to help those in distress amidst the outbreak.