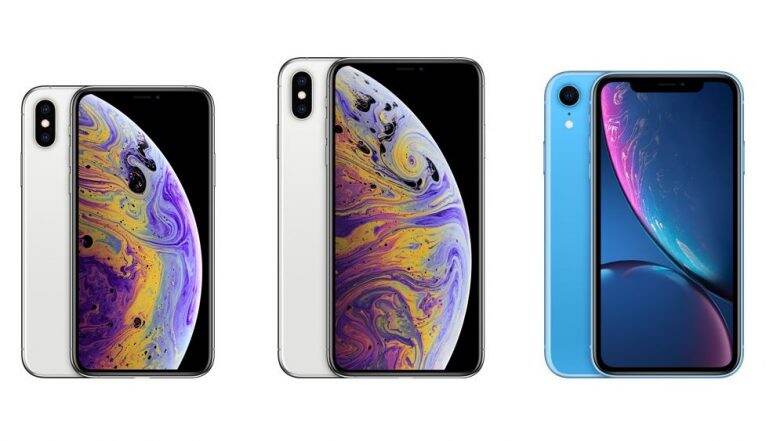 Previously, there were numerous speculations in the market Ahead of new 2018 iPhone launch that Apple is planning to introduce dual SIM functionality in the new iPhones. The company officially confirmed the same at the launch event itself that they are introducing dual-SIM functionality to the new iPhones. Now, the American tech giant has officially announced that the dual-SIM functionality offered in the new iPhones is now available via iOS 12.1 update. However, the company has mentioned that the phone has two SIMs and the traditional implementation of two physical SIM cards is available in China only. Apple Launches 2018 iPad Pro, New MacBook Air & 2018 Mac Mini Range: Check Prices & Specifications.
For the other markets, the American tech company will introduce an option of one physical SIM and one eSIM. Interesting?? Well.. It is!! But, How do you enable this dual-SIM functionality and e-SIM on your iPhone? Currently, only Jio and Airtel are supporting the option of eSIMs. This number of carrier supporting eSIMs is expected to increase in the future. Here's how Airtel users can enable the dual-SIM functionality on the iPhone XS Max, iPhone XS or XR. IPads, Macs Get New Screens as Apple Pushes Creativity.
1. First of all, You Need to update your iPhone to the new iOS 12.1, which can be rolled out recently by Apple.
2. After updating the OS, the Airtel users need to send in an SMS to 121 eSIM< for converting your sim into e-SIM.
3. Post that the Airtel users will receive an email from the telecom providers mentioning a QR code.
4. Now, the Airtel users need to keep this QR code open on another handset
5. After that, the users need to go to settings of their iPhones and head to Cellular in the setting section and select 'Add Cellular Plan'. Now, the users need to scan the QR code received from the carrier.
6. Once the QR code is scanned,  a confirmation SMS will be sent to the Airtel users and they need to reply by mentioning '1' within one minute of message's arrival. After than the users will receive a call for verification.
7. Post verification, the eSIM will be activated in next few hours.
It is very important to note that the physical SIM will be used as the main SIM card by default. The users will be able to use physical SIM for voice, SMS, Mobile data, iMessage and FaceTime. On the other hand, the secondary SIM, which is the eSIM will be employed for calling and SMS only. However, there preference can be changed from the menu option.