We previously reported that Google is planning to revamp its free email service - Gmail with new features and design layouts. Followed by some testing, the tech giant has made it official by detailing the new changes in a blog post. With the revamping of the Gmail, the google offers the free service with a confidential mode as well as snooze button, smart replies and a visual design redesign. Moreover, the new changes made to the service on the web look quite similar to the Gmail mobile application. One of the highlighting features is the confidential mode that comes with a Snapchat like vanishing message system. See More: Job Search Made Easy by Google's New Search Feature; Will Help Indians Find New Jobs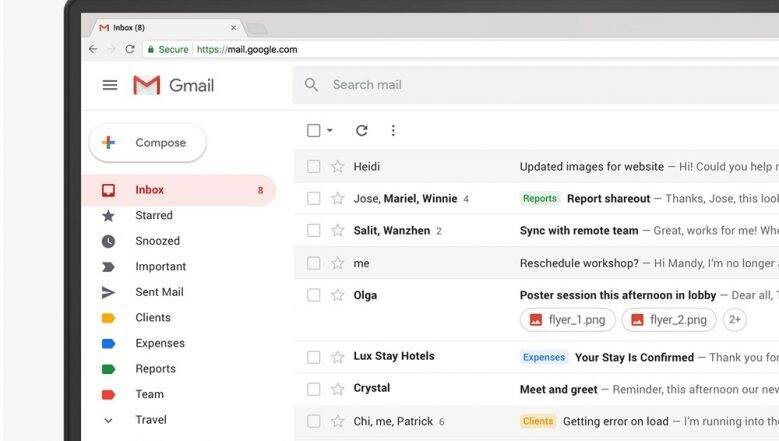 The new confidential mode on the Gmail functions allows the mail senders to remove the option of forward, copy, print or download for the receiver. The users can choose this feature in the mail where the nature of the mail is quite sensitive. Moreover, the sender can also set an expiry time for the mail wherein the receiver will get a limited time to see the content of the mail.
With the new up-gradation, Google has brought in a new feature wherein the users can easily attach the file directly from the inbox without opening the mail. Moreover, the new snooze button on the Gmail will ensure the users to put off mails that they can't read at that particular moment. It also comes with a nudge feature along with a reminder that notifies the user in case they forget to reply. Read Also: Google Unveils Its Standalone Task Management App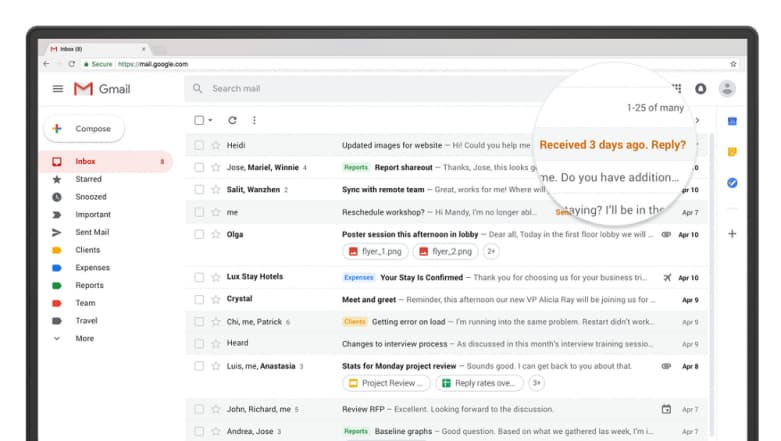 Another feature that is added to the new Gmail is smart replies which is already offered on Gmail mobile app allowing the users to do quick reply to the messages. The tech giant is also rolling out new features for mobile as well such as high-priority notifications that will notify the users of important messages. It will also initiate suggesting if the user should subscribe to the newsletter and offers when no interacted in a long time. The revamped Gmail will also warn the users if the mail is found to be a potentially risky.
The company is rolling out the new features to the Gmail gradually and the users will receive the updates by the next week or so. Jacob Bank, lead product manager for Gmail stated that the new revamp of Gmail was carried out for making it safer and more productive for the people.