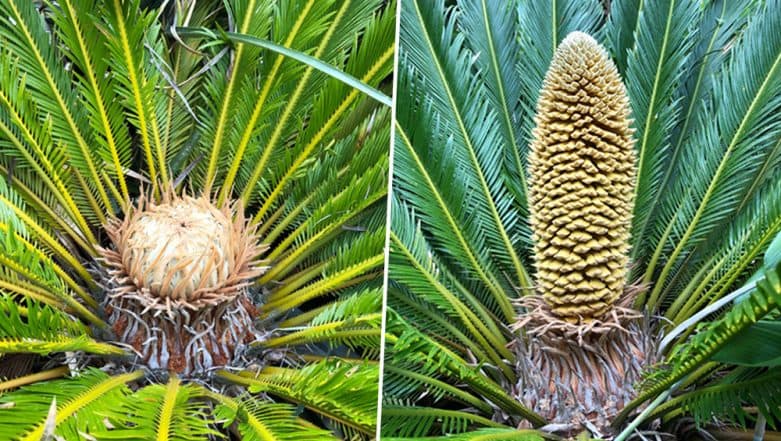 While we keep reading about the effects of global warming, one of the recent phenomena that is said to be a result of global warming will leave you wide-eyed. As per reports, for the first time in 60 million years, an exotic plant has produced male and female cones outdoors in Britain. Two cycads (Cycas revoluta) is said to be a type of primitive tree present on the planet for over 280 million years now. But until now it had only been found indoor as ornamental plants. However, as one of the very few positive effects of global warming, they have produced cones on the sheltered undercliffs of Ventnor Botanic Garden on the Isle of Wight. From Global Warming to Pollution: What Will Happen To This Beautiful Blue Planet?
Cycads, that are said to be a native to Japan, previously lived in what is now Britain millions of years ago. There were reports that fossils of the plants found in the Jurassic strata of rock stretching from the Isle of Wight to the Dorset coast. They earlier existed in an era when the Earth's climate had naturally high levels of carbon dioxide and it is now said that the reproduction was possible because of increased heat due to global warming. Global Warming May Take Upto 80 Million Full-Time Jobs by 2030, Warns UN.
A spokeswoman from the Ventnor Botanic Garden told CNN: "Five years ago we had a male cycad that produced a cone, and this year we have a male and female both producing cones. This is the first time that cycads have produced male and female cones in the British Isles since 60 million years ago."