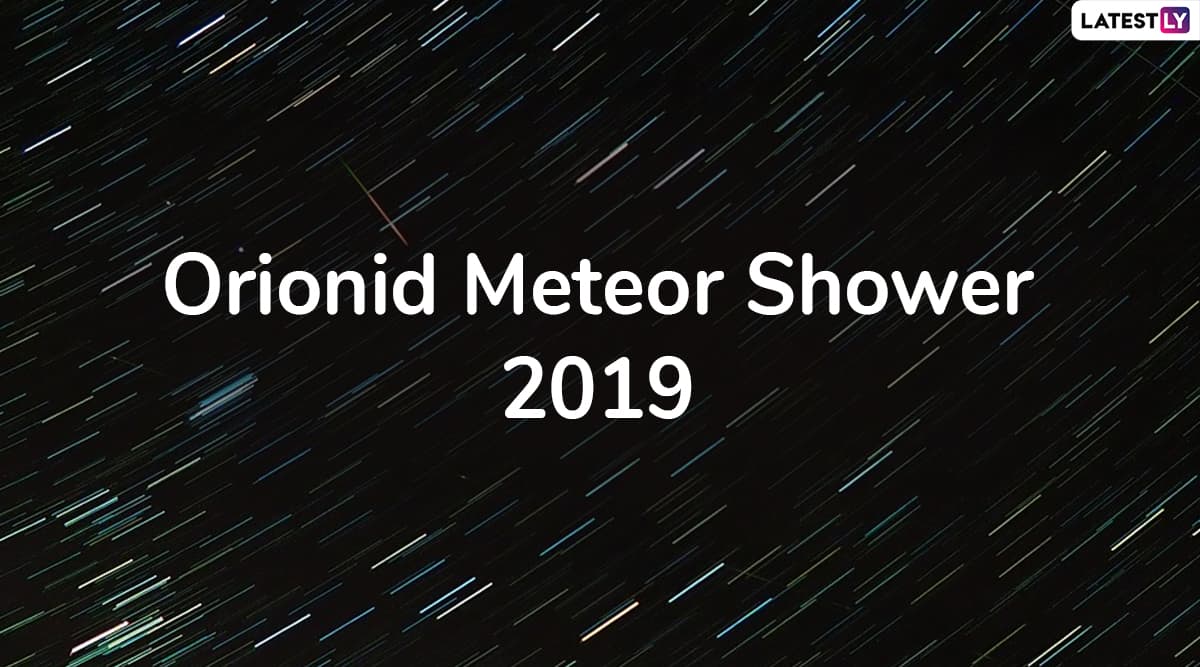 Stargazers and Astro enthusiasts its time to get your gear out as the spectacular meteor shower of Orionids is at its peak. Described as one of the most beautiful meteor showers, the Orionids peak every October. This annual meteor shower is a result of the debris from Halley's comet. The peak of the Orionids meteor shower is October 21 and 22, so if you have missed the show last night, you can still watch it through various live streaming channels. About 15 to 20 shooting stars per hour would be seen in this meteor shower. If you have missed out on the viewing opportunity, don't worry as you can still catch up on the live streaming. There are several channels which provide live streaming of such important astronomical events. We tell you how you can catch the live streaming of Oriniods Meteor Shower 2019. Orionids Meteor Shower 2019 Are Happening Now! Know Everything About This Spectacular Meteor Show.
Orionids are particles that come from Halley's comet. They are named after the constellation Orion, although they do not come from the constellation. The Earth's orientation and debris make it appear as it originates from Orion, the three bright stars easily visible in the clear night sky. The Orionids are at the peak after midnight of October 21 and until the early hours of October 22. After that, they rise higher into the sky, making it difficult to spot the shower.
Where and How to Watch The Orionids?
The Orionid meteor shower can be seen from both the Northern and Southern hemispheres. However, an overcast weather condition will not be favourable to watch these meteors falling. These meteors are known for their brightness and speed, and travel at a rate of 148,000 miles per hour. There are YouTube channels which offer live streaming of all important astronomical events. The AMS American Meteor Society channel also holds live streaming of the meteor shower, so you can tune in there as well.
Watch Live Streaming of Orionids Meteor Shower 2019:
In-person, it is advised to go away from the cityscape, in a place where there is darkness. In complete darkness, you will get you a good view of the stunning meteors falling across the sky. If you have always to watch shooting stars, then do not miss out on this spectacular meteor display.