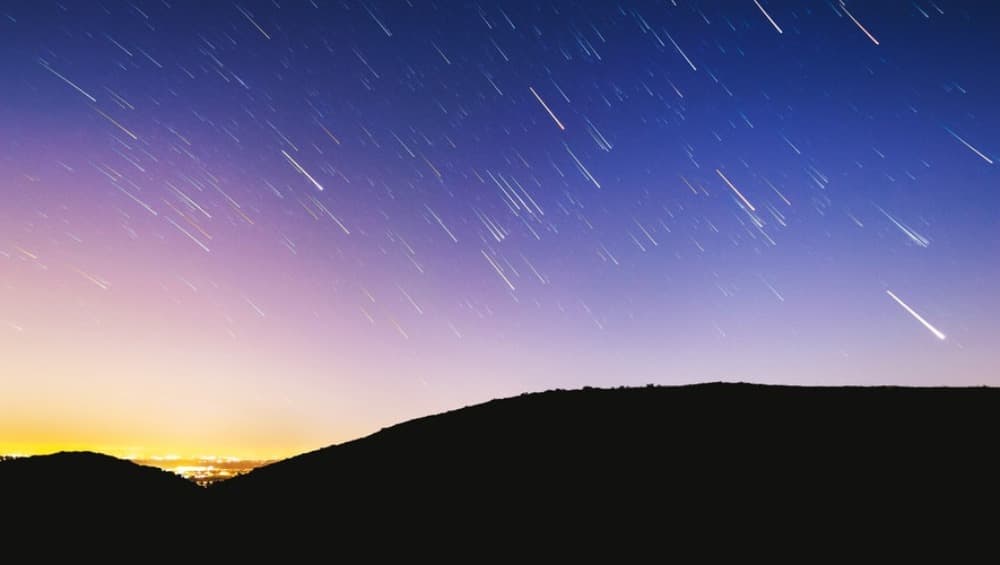 If you love watching at the night sky then it is time to plan a getaway out of the city over the weekend as the Orionids Meteor Shower will be seen. One of the spectacular meteor showers remains of Halley's comet, will be at peak on October 21- October 22 this year. However, some of the particles may already be seen in the night sky just yet. Ahead of the peak of Orionids, we tell you more about the timings, places to see and how to watch them.
The Orionid meteors have started appearing from the first week of October already. Their estimated time is between October 2 to November 7. This year, the peak of Orionids Meteor will be at the start of next week, October 21-22. Depending on the night visibility of the sky, one can see upto dozens of shooting stars falling at a time. World's First Artificial Meteor Shower in 2020? Test Rocket Shot Into Space by Tokyo Based Startup.
What Are The Orionids?
Orionids are particles that come from the Halley's Comet which is also called Comet 1P/Halley. Every time Halley's Comet swings by the planet, it leaves debris behind. On interacting with the Earth's atmosphere, the debris form into beautiful Orionids. They get their name from the Orion, a constellation which lies in the sky above the equator.
Where and How to Watch The Orionids?
The Orionids showers will be seen from the entire planet, so residents from both Northern and Southern hemispheres will be able to see them. On the peak of the night, almost 30 to 40 meteors can be observed depending on the moonlight. The best time to watch the meteors is around 2 AM.
To get a good display we advise you to go away from the cityscape, in a place where there is darkness. In complete darkness, you will get you a good view of the stunning meteors falling across the sky. If you have always to watch shooting stars, then do not miss out on this spectacular meteor display.