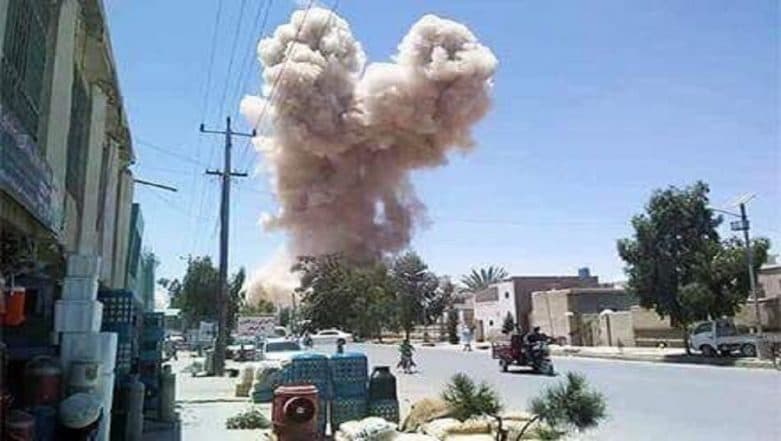 Kandhar, May 22: At least 16 people were killed and 38 wounded in an explosion in Afghanistan. The explosion took place when a vehicle packed with explosives detonated in southern Kandahar province of Afghanistan on Tuesday, authorities said.
Security forces were defusing an explosives-laden van at the time of the blast. The area of a bus stop where the van was parked had been cleared. Despite clearing the area, the casualties were high.
According to provisional governor spokesman Daud Ahmadi, four security forces were among those killed. Ahmadi confirmed to Associate Press that 38 people, including at least five small children, were wounded in the explosion. No terrorist group has immediately claimed responsibility.
A large container of explosives, rocket-propelled grenades, suicide vests, and ammunition were found near the site. The blast was very powerful According to a report published in Associate Press, dozens of shops and nearby homes were destroyed or damaged, and the death toll could rise. Abdul Saleh, 29, who was wounded in the attack told Associate Press, the sound was "so loud, like strong thunder."
According to the report, the explosives were found in a cluster of car mechanic shops. The Taliban launched a series of attacks late Monday in the eastern Ghazni province. The attacks killed at least 14 policemen. A district police chief and a reserve unit's commander were also killed in the attack, said provincial council member Hassan Reza Yusoufi.