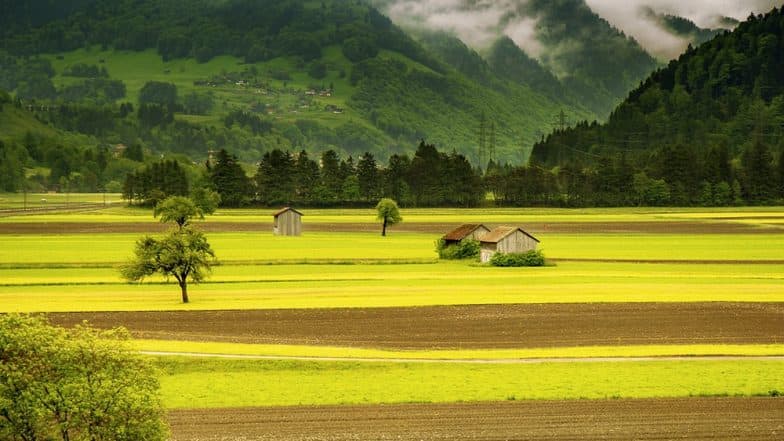 For the third consecutive year in a row, Switzerland has taken the top spot for being the 'best country in the world.' The 2019 Best Countries Report is a ranking and analysis project undertaken by U.S. News & World Report, BAV Group and the Wharton School of the University of Pennsylvania. They evaluate over 80 countries on different parameters including the economic and political stability. It gives a perspective about how the globe looks at some particular countries. The report is based on a worldwide survey of more than 20,000 people. The second country on that list is Japan, 3 positions up from last year. Japanese Passport Named World's Most Powerful, Indian Passport Ranks 81 in the Henley Passport Index.
What makes Switzerland the top choice? Well, not only it has the beautiful snow-capped Alps but the quality of life here is also high. The country has a well-oriented business metrics. It is becoming a leader in innovation and economic stability is thus maintained. Dan Hamilton of the Johns Hopkins School of Advanced International Studies says the country has developed an "innovation economy." They have channelled their education system effectively into employment. It also has a strong legal framework and a good history of neutrality. France Wins 2018 Gelato World Cup, Declared The Country With Best Ice Creams.
The other top countries include Canada, Germany and United Kingdom. Sweden, Australia, US, Norway and France are the next in line. This time around, the respondents were also asked to pick countries from where they would prefer to buy goods from. Germany was the top choice for its cars, healthcare and pharmaceuticals. The love capital of France ranked at the top position for buying of cosmetics and fashion. People prefered Italy to get their food and wine. And undoubtedly Japan when it came to technology and consumer electronics. One of the most important questions of this survey is the trustworthiness of a country.