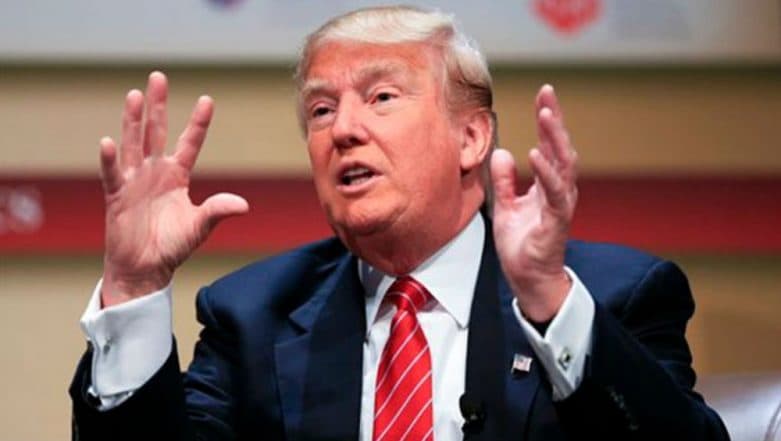 Washington, Sept 8: Continuing his tirade against the World Trade Organisation, United States President Donald Trump said the international body has formulated unfair rules in order to extend "undue benefit" to emerging economies like India and China.
Trump vowed to end the purported losses suffered by Washington by adhering to the WTO norms. His regime, the President added while addressing a fundraiser event in North Dakota, would "ensure" that the US suffers no more losses in form of subsidies to the "so-called developed nations".
"We have some of these countries that are considered growing economies. Some countries that have not matured enough yet, so we are paying them subsidies. Whole thing is crazy. Like India, like China, like others we say, 'oh, they're growing actually," Trump said.
The President further pointed that countries like China, which is inches behind the US in terms of economic prowess, is a beneficiary of subsidies by labelling itself as a "developing nation" before the WTO.
In that sense, Trump added, even the United States will call itself a "developing" economy. We are a developing nation, too, OK? We are. As far as I'm concerned, we are a developing nation. I want to be put down in that category because we are growing, too," he added.
The remarks against China comes in the backdrop of an escalating trade war between Washington and Beijing, with the former imposing duties on nearly $500 billion worth Chinese goods so far. "If China does not mends it's way, all their goods will be slapped with tariffs," Trump said.