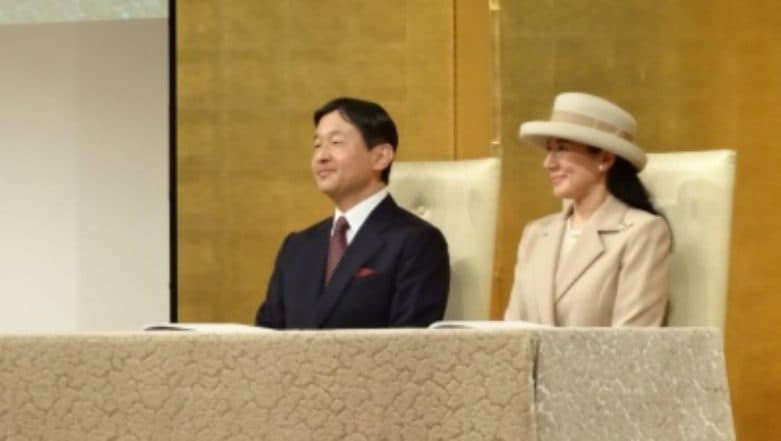 It is a celebratory time for the people in Japan as the Diet clears a bill that will grant workers and students one-off holidays, creating a 10-day Golden Week vacation period from late April 2019. The country is gearing up to welcome the new era after Emperor Akihito abdicates on April 30 owing to his advanced age and failing health. He will become the first living Japanese monarch to surrender the throne in about 200 years. At the ongoing extraordinary Diet session, the Upper House approved the bill by a majority vote, increasing the public's commemorative mood to the Imperial accession. Japan Appoints Pink Sea Cucumber As the Mascot of Maritime Self-Defence Force and It's the Cutest Ever. 
The rare 10-day vacation period will begin from April 27, 2019. According to the Japan Times, the new law declared May 1 as one-off national holidays for 2019, the day when the Crown Prince Naruhito will accede the throne. Besides, April 29 and May 3 to 6 are already assigned as national and public holidays in 2019. Hence, April 30 and May 2 would be public holidays because of the existing Japanese law which states any weekday sandwiched by national holidays becomes a public holiday. The unanimously adopted resolution further urged the government to assure that these long holidays will not affect people's daily lives due to the possible closure of banks and hospitals. Being a Single Mother in Japan is not Easy! While World is Becoming Progressive, Women in the Most Developed Country are Suffering. 
The law has created another holiday on October 22 in the coming year, when Sokuirei Seiden no Gi will take place. It is a highlight enthronement event in Japan which is organised for the new emperor. It was in August 2016 when the 84-year-old emperor pronounced his wish to retire because of his age and failing health that could prevent him from fulfilling his duties. Since the end of World War II, Japan has only passed three special laws for one-off holidays related to imperial celebrations. The last time when such a holiday was announced in the nation was on June 9, 1993, when the Crown Prince Naruhito and Crown Princess Masako held their wedding ceremony.